Thanksgiving is quickly approaching! As you spend the next few days getting ready for all of the festivities, why not do some of these cute crafts with your young children? These are all courtesy of All Kids Network.
How cute is this Pilgrim Boy? There is also a template for making a Pilgrim Girl!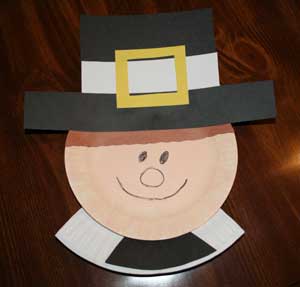 Paper Plate Pilgrim Craft
Great idea for reusing those toilet paper rolls!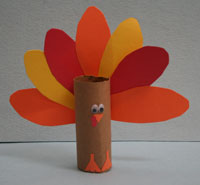 Toilet Paper Roll Turkey Craft
Use your child's little foot and hands for this cute turkey!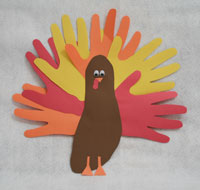 Thanksgiving Handprint Turkey
We make a variation of this using tissue paper crumbled up instead of the dried beans.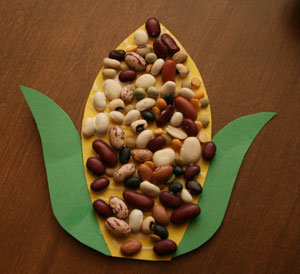 Dried Bean Indian Corn Craft
Finger paints anyone?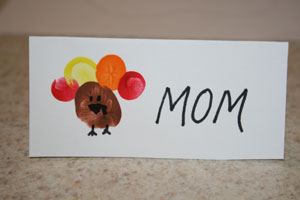 Fingerprint Turkey Place Card
Learn shapes with this cute turkey!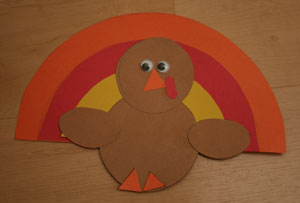 Shape Turkey Craft
Who doesn't love puppets?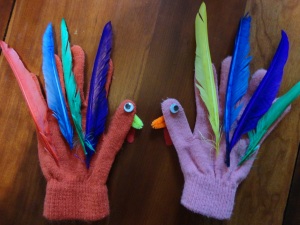 Turkey Hand Puppets Craft
Teach history with this cute Mayflower.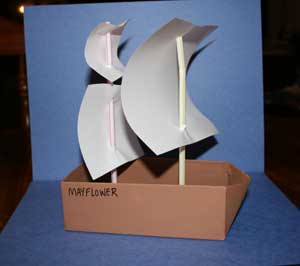 Mayflower Craft
Let me know if you tried any of these! All Kids Network also has some really cute coloring pages:  Coloring Pages.