On Tour with Prism Book Tours.
Tevanon and Kensic: Turlot
by Tyson Clarke
MG/YA Fantasy
Paperback & ebook, 304 pages
October 19th 2015

Upon the shores of the Laughley Sea, in the shadows of the jagged Northland Mountains and not so far south as the blistering Aronee Desert, there exists a land of lush forests and golden plains. This land is known as Lynsid, a once great nation that has suffered through more than a decade of demoralizing wars. The brothers Tevanon and Kensic were born to Lynsid like their parents and grandparents before them. They know no other life and have never been outside the borders of their homeland. Lynsid, however, is on the verge of collapse and rumors of a Vlagen invasion spur a mass migration. At first, the brothers have no intention of leaving their birthplace, but soon enough they have no choice and find themselves on the trail to a land called Turlot where their Great Uncle Welksley resides.
At just thirteen-years-old, Tevanon is already highly skilled in swordsmanship, and his nine-year-old brother Kensic is mentally gifted. These attributes are useful, but the journey to Turlot will test not only their brawn and brains, but also their faith and tactfulness. The brothers learn quickly the world is filled with endless adversity. Treachery is in plain sight, evil sorcery is silently stirring, and an immortal army is lying in wait! If the brothers wish to survive, they must be vigilant, they must be brave, and they must believe in themselves.
Amazon – Barnes & Noble – Smashwords
Excerpt
Tevanon barged into the hut, his long brown hair swaying over his burgundy tunic that hung below the waist of his goat hide pants. He was big for thirteen, already taller than most grown men and easily as strong. Tevanon was molded after his father who was a huge man with great physical strength. "Uncle Yelob!" he shouted. "Can we practice sword fighting?"
"Is the east field clear of weeds?"
"Yes, sir!"
"And what of the gophers?"
"One of them is hanging outside!"
"I killed it with my new gopher trap!" Kensic shouted as he jumped out from behind Tevanon. Other than his clothing and his brown hair, Kensic had few physical similarities to his brother. He was small, nearly half the size of an average nine-year-old, which led to his being confused for a much younger boy.
"I see," said Yelob with no hint of a smile despite feeling a surge of pride in the young son of his sister. "And what of the rest of the gophers?"
"We found three snakes to release in their tunnels," said Tevanon.
"Very well then, we shall practice sword fighting after supper."
"I want to practice now!" shouted Tevanon, anger and impatience evident even before he balled his hands into fists.
Yelob was well aware of Tevanon's volatile temper and lack of patience. For years, he'd been trying to curb the boy's behavior without damaging his warrior spirit and enthusiasm for learning the various forms of combat. "Tevanon, must I tell you again to be mindful of your tone, to be in control of your emotions."
Tevanon looked away. The words of his uncle were all too familiar, but still he struggled to live by them. "Alright… alright, fine. We will train after supper."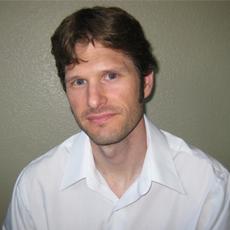 Tyson Clarke attended San Jose State University where he studied creative writing and film production. Post graduation, he found success as a technical writer then pursued other interests before rediscovering his passion for writing stories with encouragement from his wife and biggest fan.
Website – Goodreads – Facebook
Tour Giveaway
$25 Amazon eGift Card (open internationally)
Print copy of Tevanon and Kensic: Turlot (US only)
ebook of Tevanon and Kensic: Turlot (open internationally)
Ends January 30th