I always love finding free books to fill my ereader! I may have a slight problem with downloading more books than I'll ever be able to read! I'm sure you readers know what I mean!
This post contains affiliate links.
But, hey, who doesn't want more books? Here are some freebies and one 99 cent deal (because I adored the book!) to fill up your readers. As always, check the prices before downloading them in case they go up. You can find all links to grab these at the bottom of the post!
A mysterious disappearance fuels the mutant curiosity of Ivy Malone, whose oddball humor, possum-gray hair, and quirky sleuthing skills make her an unlikely crime fighter. Even the authorities' attempts to keep Ivy out of danger. But will the determination that fuels this persistent, quirky sleuth threaten her very safety?
Gift shop owner Stormy Day is settling into her new life until she comes across a frozen body, hidden inside a well-dressed snowman.
When her own father is implicated in the murder, Stormy must chase down clues and uncover the town's secrets herself.
As she draws closer to identifying the killer, Stormy's own life may be in danger. That is unless Jeffrey, the mischievous Russian Blue cat who led her to the icy body in the first place, can flick his sleek gray tail at the final piece in the puzzle.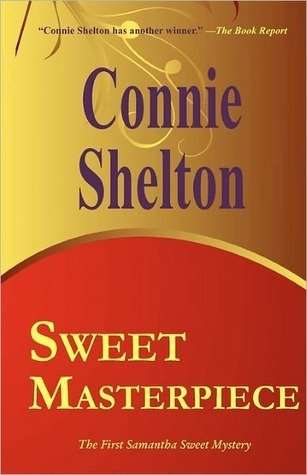 Samantha Sweet breaks into houses for a living–all perfectly legal as a caretaker for the USDA. But her real dream is to open her own pastry shop, Sweet's Sweets.
Life is a little crazy for Sam right now. At one of her break-in properties a dying woman insists that she take a small wooden box. Sam doesn't realize that the old woman was known locally as a bruja, a witch, until she begins to feel some strange effects from the box, herself.
Meanwhile, at another property, she finds an unmarked grave and the authorities come to investigate. The property owner disappeared a few months earlier and Sam wonders–who is the body in the grave? A small mural in the house leads to a connection with a famous artist; a bogus will points to possible fraud; and the handsome deputy investigating the case seems completely enchanted with Sam.
While Sam scrambles to fill bakery orders and keep her properties in order, she's equally intrigued with the idea of a new romance. It all makes for a delightful romantic mystery with elements of the paranormal.
When Eve Marryat's father is laid off from the Ford Motor Company in 1931, he is forced to support his family by leaving St. Paul, Minnesota, and moving back to his Ohio roots. Eve's uncle Cyrus has invited the family to live and work at his Marryat Island Ballroom and Lodge.
St. Paul seemed like a haven for gangsters, and Eve had grown fearful of living there. At seventeen, she considers her family to be "good people." They aren't lawbreakers and criminals like so many people in her old neighborhood. Thrilled to be moving to a "safe haven," Eve is blissfully unaware that her uncle's lodge is a transfer station for illegal liquor smuggled from Canada.

Eve settles in to work and makes new friends, including an enigmatic but affecting young man. But when the reality of her situation finally becomes clear, Eve is faced with a dilemma. How can she ignore what is happening right under their very noses? Yet can she risk everything by condemning the man whose love and generosity is keeping her and her family from ruin?