Escape to Indigo Bay…
Six authors. Six Sweet Romances. One small South Carolina beach town.
~~~~~~~~~~~~~~~~~~~~~~~~~~~~~~~~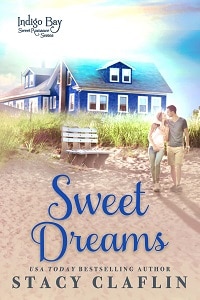 Sweet Dreams by Stacy Claflin
Ever since her twin became a singing sensation, Sky Hampton has struggled to be appreciated for who she is—apart from her sister. She wards off Aspen's fans, who beg for autographs and selfies everywhere Sky goes. She can't even find a guy who likes her for her. Sky flees to the small coastal town of Indigo Bay in hopes of blending in and building … Read more...