Are you looking to add some sweet romance books to your Kindles? Check out this great deal!
This post contains affiliate links.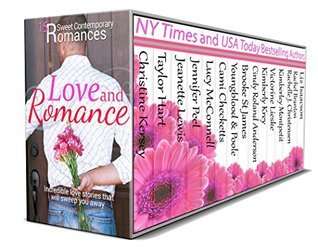 If you pre-order Love and Romance: 15 Sweet Contemporary Romances
 now, you'll get all 15 books for only 99 cents!
About the Stories
Dangerous Lies by Christine Kersey
A handsome stranger moves next door to Amethyst Fox, but as she begins to fall for him she discovers he's not all that he seems.
The Masquerading Groom by Taylor Hart
When Sterling Pennington, movie star … Read more...