This post contains affiliate links. I will receive a small compensation if you make a purchase. Thanks!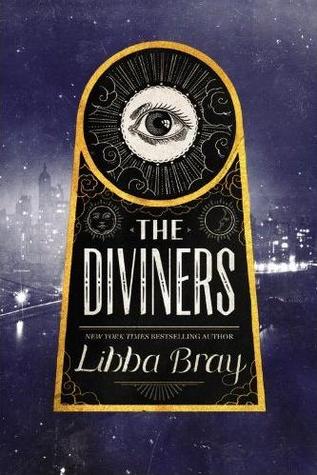 The Diviners
Evie O'Neill has been exiled from her boring old hometown and shipped off to the bustling streets of New York City–and she is pos-i-toot-ly thrilled. New York is the city of speakeasies, shopping, and movie palaces! Soon enough, Evie is running with glamorous Ziegfield girls and rakish pickpockets. The only catch is Evie has to live with her Uncle Will, curator of The Museum of American Folklore, Superstition, and the Occult–also known as "The Museum of the Creepy Crawlies."
When a rash of occult-based murders comes to light, Evie and her uncle are right in the thick of the investigation. And through it all, Evie has a secret: a mysterious power that could help catch the killer–if he doesn't catch her first.
My Review of The Diviners
This book is AMAZING! The first chapter sucks you in. You are in the room with the party-goers. You can feel the evil being unlocked.
Libba Bray has turned me into a follower again. I have been waiting for her to go back to her period writing, and I am so glad she has! This book exceeded my expectations. I am in love with the Emma Doyle books, and I was not sure if I'd love this as much. Well, I do.
I love Evie and Uncle Will and Jericho and Sam and Memphis and Theta and Henry and….. Her characters are alive. Even the secondary ones, that only have small parts in this book are extremely well-written. The setting is completely authentic. The language the characters use makes you feel as if you have stepped back in time to the 1920s. I love all things New York City, and I love that this book is set there.
Ms. Bray's descriptive writing makes this book come alive. You can see the buildings as if you are standing right in front of them. You can hear the music as it plays.
I read the first 2/3 of this book in a weekend! Then I had to go back to real life and had to slow down for the last 1/3. I wish that this was a novel that had been released last year that I just now got to read! I can't wait for the sequel to see what The Diviners face next.
View all my reviews on Goodreads.