Easy Halloween Hairstyles
Are you looking for some last minute easy Halloween Hairstyles? I've got you covered! Check out the cute Halloween Hair below!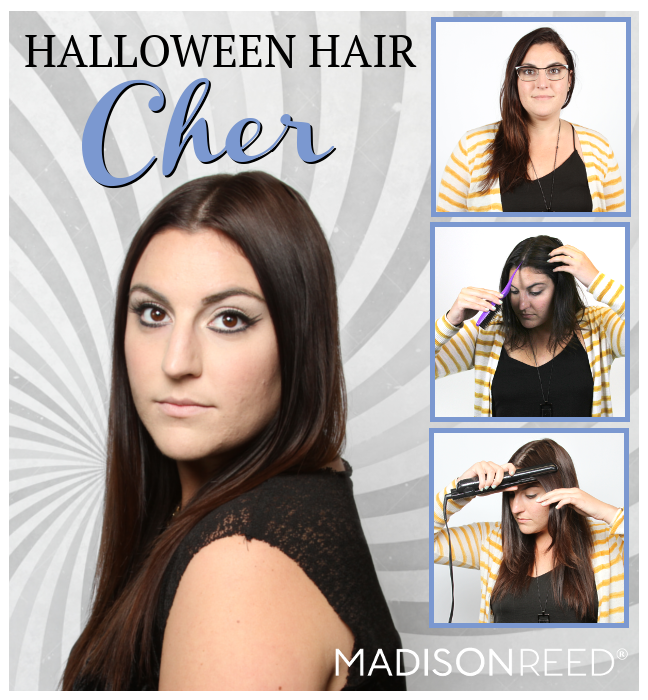 1. Start by finding the perfect middle part in your hair
2. Flat iron your hair
3. Spray hair to smooth any flyaways, add some eyeliner and rock this Cher circa 1960s look
1. Pull your hair back into a french braid that moves diagonally across the back of your head. We suggest getting a friend to help
2. Leave out several tendrils and curl them loosely
3. Work on your aloof yet fierce warrior look
1. Divide your hair into two sections
2. Use a doubled strip of florists wire that will run from the tip of one braid, over your head like a headband, all the way to the tip of the other braid
3. Braid the first section of your hair including the wire as you work
4. Run the wire over your head and braid the wire into the second braid
5. Bend as needed!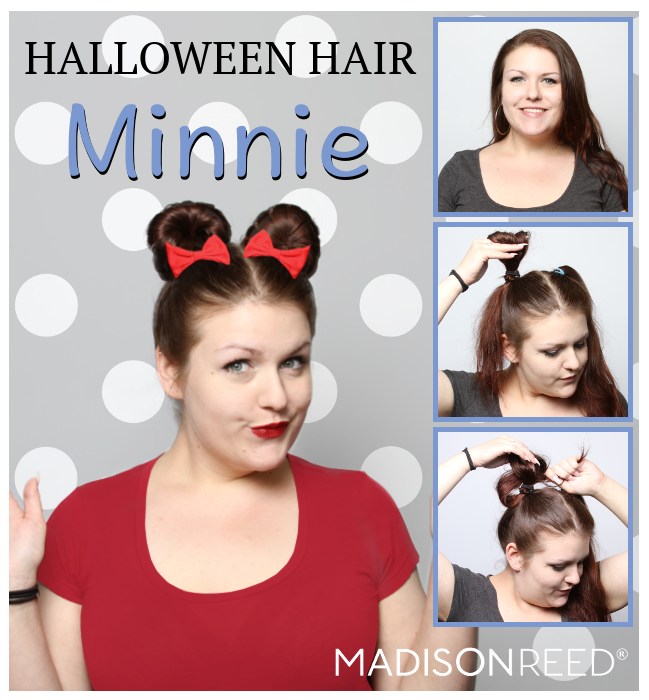 1. Start by finding the perfect middle part in your hair and dividing your hair into two sections
2. Pull your hair up into two high ponytails. Back tease ponytails for fullness
3. On each side, pull the hair through the elastic one last time, creating a loop. Then feed the bottom of the ponytail through the loop
4. Wrap the remaining lengths of hair around the Minnie Ear buns and pin into place
1. Starting at the front on either side of your head, separate two small sections and braid them. Join the two braids at the back
2. Curl the rest of your hair in loose curls
3. Back tease hair to create volume if necessary
Don't miss this Hela inspired Halloween look.