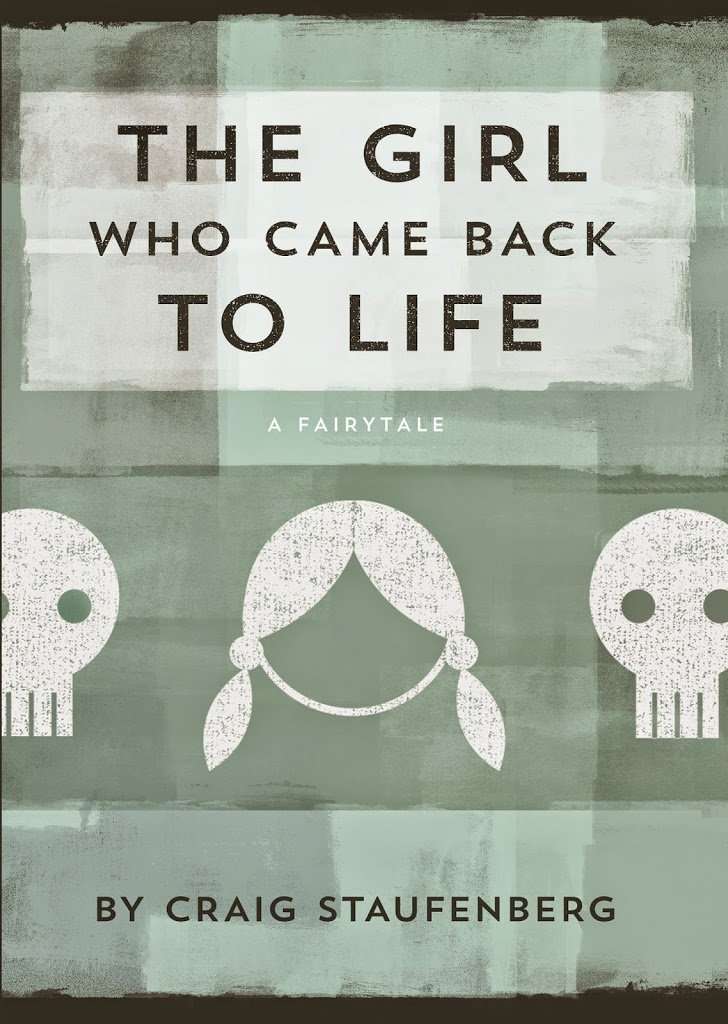 The Girl Who Came Back to Life
by Craig Staufenberg
"When you die, your spirit wakes in the north, in the City of the Dead. There, you wander the cold until one of your living loved ones finds you, says "Goodbye," and Sends you to the next world.
After her parents die, 12-year-old Sophie refuses to release their spirits. Instead, she resolves to travel to the City of the Dead to bring her mother and father's spirits back home with her.
Taking the long pilgrimage north with her gruff & distant grandmother—by train, by foot, by boat; over ruined mountains and plains and oceans—Sophie struggles to return what death stole from her. Yet the journey offers her many hard, unexpected lessons—what to hold on to, when to let go, and who she must truly bring back to life."
Buy 'The Girl Who Came Back To Life'
My Review
Right from the very first page, The Girl Who Came Back to Life held me captive. I read it all in one sitting..well, okay, I did have to get up a couple of times, but you know what I mean. Once I started, I didn't finish until I hit The End. Reading The Girl Who Came Back to Life makes you feel as if you are in a different land. A fairytale land. In fact, the subheading of the book is "A Fairytale." But it's not a land with fairies or princesses or pirates. It's a land of sadness, mourning, and joy.
I lost my husband November 2013. It was a huge shock. Like Sophie, I had no idea that when I woke up that morning my whole life would be different. Grief is a tremendous journey that no one can prepare you for in advance. Saying goodbye takes a long time and Sophie and her grandmother's journey North takes a long time. And it's not easy. There are times when you are stuck. There are times when you feel complete and utter exhaustion…like nothing can give you strength again. You feel broken and lost and alone. Sometimes on the journey you receive help and comfort. You feel like you are making progress. And then you aren't. And then you are again. And then finally, you come back to life. Slowly, yet surely.
I loved this book and highly recommend it. You really have to read it yourself to experience the amazingness of it all.  If you do read it, I'd love to hear what you think!
About Author Craig Staufenberg
Craig Staufenberg is a writer and filmmaker living in NYC.
Website: http://craigstaufenberg.com/
Twitter: https://twitter.com/YouMakeArtDumb
Facebook: https://www.facebook.com
/YouMakeArtDumb
Google+: https://plus.google.com
/108490376831859338288/posts