We love evologie
If you've been following my blog for awhile, you'll know how much we love evologie in this house! It is the only product my daughter Molly will use on her face. She struggled for years with acne breakouts. Since she had tried other products with poor results, she was very wary to try this at first.
Once she did try it, there was no going back! It leaves her skin feeling healthy, and if she does get a pimple or two, the evologie serum takes care of it quickly.
The evologie system consists of a Stay Clear Cleanser, Intensive Blemish Serum and Stay Clear Cream. This system helps you get healthy, naturally clean skin quickly! All of the ingredients in these evologie products are natural, so you can feel good about using it!
The evologie system will rapidly clear your skin imperfections, brighten and even your skin tone, help reduce visible fine lines and leave your skin looking and feeling healthy, smooth, radiant and hydrated. It isn't just for teenagers! Women and men of all ages can benefit from using the evologie system.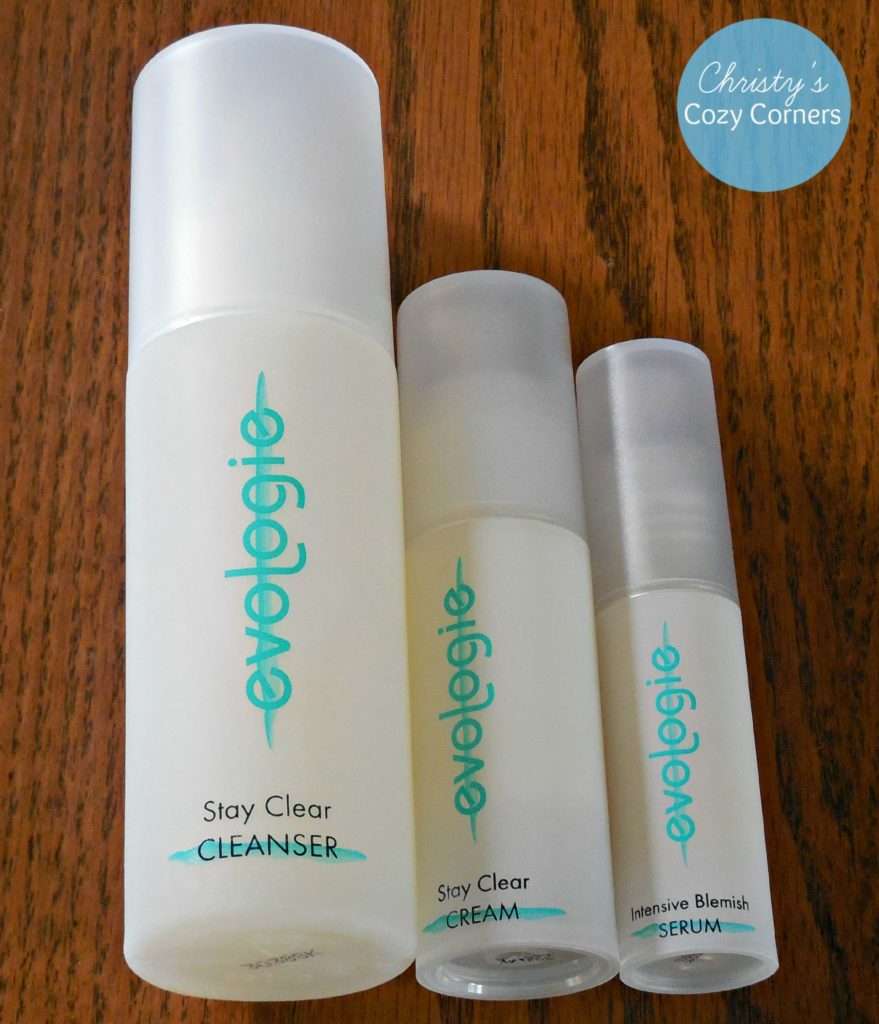 Stay Clear Cleanser
Advanced deep-cleansing and non-drying formula
Delivers natural soothing botanicals below your skin's surface to leave your skin feeling clean, healthy and radiantly refreshed
Intensive Blemish Serum
Rapidly clears blemishes and reduces redness
Deeply penetrates your skin to deliver natural skin repairing ingredients and intense hydrators where it's needed most
Stay Clear Serum
Deeply hydrates
Retains moisture to reduce fine lines and wrinkles
Visibly brightens discoloration
Restores smooth texture
Skin looks radiant and healthy
See how radiant and healthy Molly's skin looks? She loves evologie! In fact, she reviewed it on her blog as well. She calls it her Miracle Cream!
Want to know why it works so well? It is because of the YS3 Complex.
YS3 COMPLEX™ is a revolutionary delivery system that addresses the multiple causes and complications associated with pimples and blemishes.

To prevent repeated breakouts it is essential not only to deliver blemish-fighting agents deep within skin layers, but also to hydrate dry skin in order to heal, strengthen, and safeguard its natural protective barrier.

It was the relentless research and collaboration by Dr. Robert Nagel, Dr. Gary Weinberger, and Chemist, Richard A. Brown, that yielded this revolutionary, patent-pending solution.