It's here! If you live anywhere near Cleveland, Ohio, you've got to get to Out of this World: Ringling Bros. and Barnum & Bailey Circus! It is running this Friday through Sunday, October 21-23 at the Quicken Loans Arena.
Out of this World
Prepare to blast off on an intergalactic adventure for space-age family fun as the ultimate circus experience launches into the future with Ringling Bros. and Barnum & Bailey® Presents Out Of This World™.  Audiences will take the helm to join the Circus Space Fleet on a heroic quest of good versus evil that will let imaginations run wild with unexpected surprises and thrills at every turn.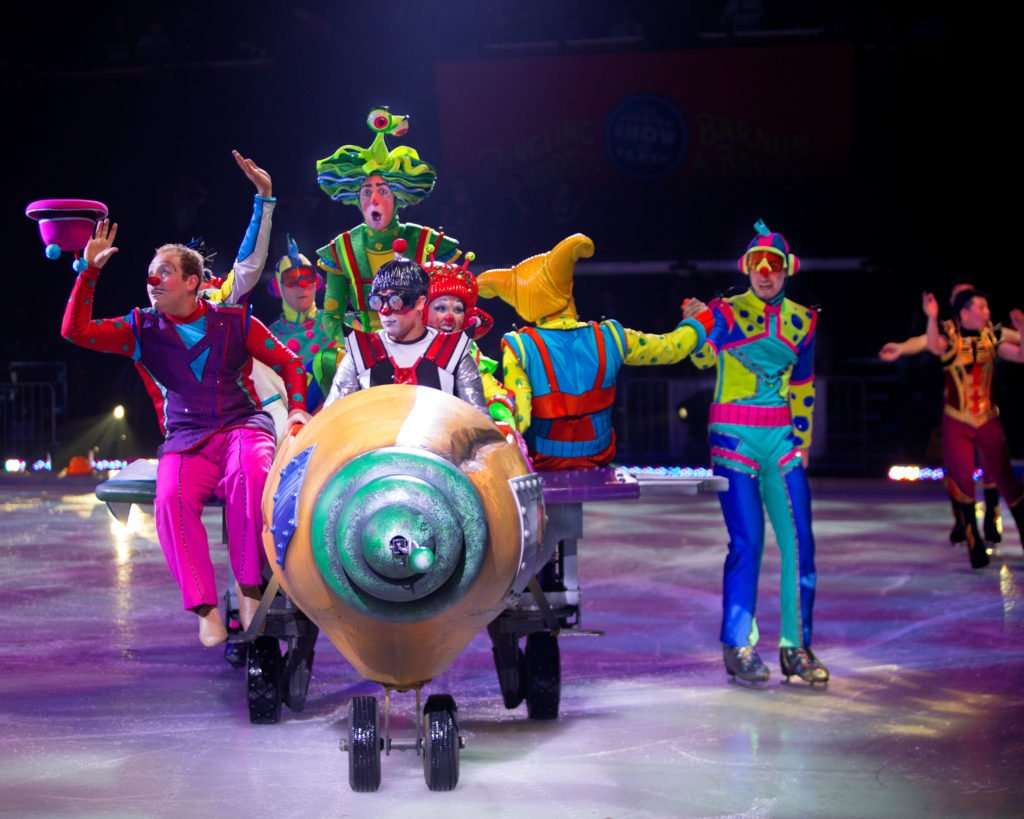 Through the lens of a magic telescope, Out Of This World transports your entire family on an unforgettable journey as the circus Star Seeker battles to bring the most spectacular and talented performers back to Earth after years in outer space. Children Of All Ages will be amazed by the cosmic voyage as you discover the wonders of gravity-defying acrobats, orbital aerialists, majestic animals, fearless daredevils and humorous clowns.
Opening Night Fun
My daughter and I had so much fun at Out of this World! The talent displayed by the performers is insane! They are so amazing! I was in awe of the cyclists in the cage! I can't fathom the bravery they must have…and the trust in each other! The trapeze artists fly through the air with total trust in their partners. The big cat trainer was amazing with those lions and tigers!
The story behind Out of this World was so creative and the choreography of the ice performers was awe inspiring! The entire cast and crew did an awesome job! We were very impressed and you will be too! Get to the circus!
Times and Tickets
Performance Times:
Friday, October 21- 7PM
Saturday, October 22- 11AM/3PM/7PM
Sunday, October 23- 1PM/5PM
Check out this Circus $25.00 Snack Pack Offer
·        One $25.00 ticket includes:          
o   One ticket to any of these performances: Friday, October 21st @ 7:00 PM, Saturday, October 22nd @ 11:00 AM, Saturday, October 22nd @7:00 PM, Sunday, October 23rd @ 5:00 PM
o   One $10 concession voucher valid at Fan Fare. (*Stands Only)
o   Purchase this MAJOR VALUE package here: http://www.theqarena.com/tickets/circus-snackpack-161020-23
Regular Ticket sales link:  http://www.theqarena.com/events/detail/circus-161020-23