Living in the USA is great! We have every type of environment, beaches, big cities, remote mountain ranges, and deserts. It's the perfect country for taking long road trips. And if you have a family, seeing as much as possible of the country should be on your bucket list. Of course, not everyone can afford to fly in and out of every state to experience the charms they offer, but there is an alternative: a road trip with your family across the country. If you follow these road trip guidelines, your trip will be much easier!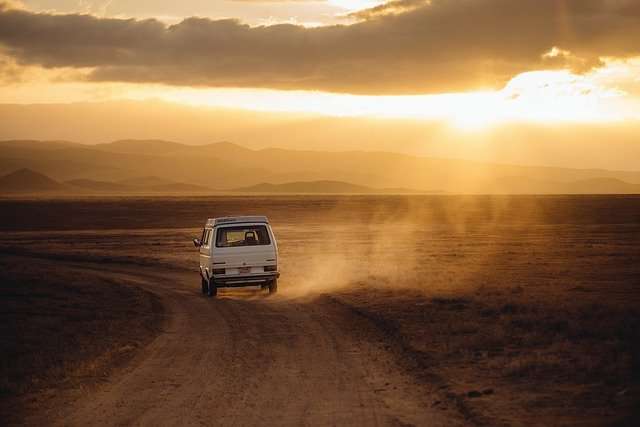 This post contains affiliate and sponsored links.
Road Trip Guidelines For Adventurous Families
Now, I know some people who wouldn't dream of getting in a car for long periods with a young family, and I understand why. Kids aren't happy being stuck in a car all day, and this can create havoc if they start getting bored. But the truth is that with a little planning, there is no reason why an adventurous family can't have a fantastic road trip, see the country, and experience wonderful things together. It's educational, fun, and exciting – what else do you want from a vacation?
With all this in mind, I thought I would take some time to share these road trip guidelines that adventurous families should follow for the perfect road trip. Let's get started with some of the basics.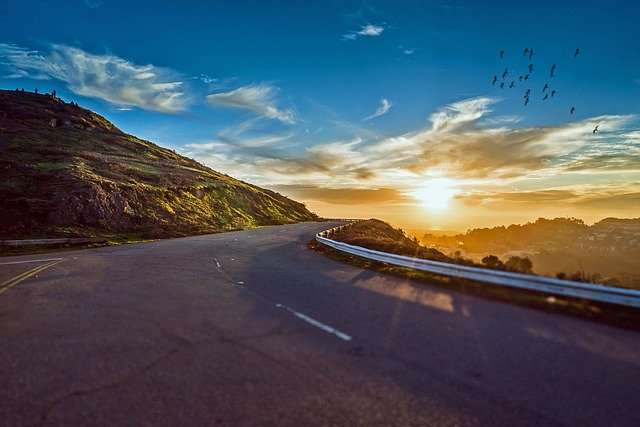 Break the road trip down
First of all, unless your children are different from most kids I know, you won't be able to drive for too long before things start to get a little crazy. It's vital that you break up your trip into short, manageable chunks, driving no more than a few hours at a time. One essential road trip guideline is this: if you do have an extended portion of your to make, be sure it's at night time, so the kids can get some sleep.
Proper planning is critical, but it shouldn't be too hard. Check out this awesome trip planner and travel journal.  Plus, there are road trip guides on most travel sites, with recommended places to stop off in almost every part of the country. Bear in mind that you will need to stay in places that are safe for your kids to stretch their legs and go wild for a little while.
Depending on your final destination, these regular stops might mean you take a few days to reach it – so book hotels, motels, or camping sites well in advance. And don't overestimate your ability to get from A to B as fast as you think. Flat tires, heavy traffic, and weather conditions could slow your progress, so it's always best to err on the side of caution. Make sure you've got something to keep the kids occupied in case of one of these emergencies. Help keep the fun going (and the boredom down) with FREE mobile games to play from Addicting Games, the largest online games site in the US. One final thing – enjoy the time it takes to get to your destination and see it as an opportunity to see new places. The perfect road trips are all about taking it all in – and taking your time.
Vehicle choice
Another essential road trip guideline is your vehicle choice. You don't want everyone to feel cramped and uncomfortable, so make sure your own car is big enough for a comfortable trip. If it's not, you may want to rent a car that is bigger. Whether you rent a vehicle or drive your own car is really up to you.
Yes, if you rent a car it's going to add an extra cost on top of your journey, but for long distances you will save wear and tear on your vehicle. If you're driving your own car, make sure you have enough space for people and things!
The longer your drive, the bigger the vehicle you should consider. Minivans or even a small motorhome or RV are perfect for road trips and can cut the cost of accommodation if you can sleep in them.
Entertainment on the road
With so much time spent in a car, you will need a lot of entertainment for the kids. Boredom will be a significant factor whether your children are toddlers or teens, so geting creative is another important road trip guideline. We're lucky to live in a time where technology is available, so tablets and smartphones can keep your kids busy for a while.
However, given this is a road trip, you will need to be a little more inventive. No parent wants their child to have their head stuck to a screen – it's not particularly healthy, even if it does keep the kids quiet. Coloring books
, simple games, toys are all going to be indispensable. Make sure you bring some great children's books on CD
to put on the car CD player, too and don't forget to remind yourself of the classic road trip games like I Spy and road trip bingo.
It's also an excellent opportunity to start teaching your kids about map reading – which is a fantastic way to defeat the constant 'Are we there yet?' questions that every parent dreads. Find a child's map, laminate it, and mark off points of your journey. The little ones can use a marker pen to cross off any milestones of the trip, and start learning a bit more about where they are. You will be surprised at how well they take to this task, and it might be enough to distract them for extended periods of time.
Accommodations
Make sure that you plan your accommodation well in advance of traveling. It will make your journey so much easier and more relaxed if you know where you are going, and you will avoid arriving at your stop only to find everything is full. Plus, planning ahead means you can create the perfect route to ensure you see everything you want to see in a particular area.
A super important road trip guideline is to try to stick to hotels or campgrounds that have a playground or a pool. Your kids will need to let off some steam after being cramped in a vehicle for a few hours, and an hour of hard play can do wonders for their tempers! You can also guarantee that the hotel or campsite will be child-friendly if they have facilities in place for them. Call ahead, do your research, and you will have a much more comfortable stay.
Of course, if you are traveling by RV, you have a home wherever you want it. But you will still need to plan for a safe spot to stop and rest for the night. Again, planning is essential, as you will need somewhere that is suitable for the kids to play. Also, it's a sad truth that some parts of the country are safer than others, and certain truck stops can make you feel a little uneasy – particularly those around cities. Use common sense, and check out the advice on the many road trip blogs and forums. You can find their road trip guidelines too. Hearing about people's direct experiences is the best way to find out if a location is safe and child-friendly.
Walking and biking
When planning your trip, ensure you are stopping at places where you can get out and go for a long walk or bike ride. Biking is the perfect way to see a little more of your surroundings and is a fun, healthy activity that everyone will enjoy. If you intend to ride your bikes on roads, a touring bike is your best option.
For trail cycling, your family all need a robust mountain bike with good shock absorbers. Bear in mind that younger children will struggle a little since cycling over rough terrain is tough and complicated. But what if you want to do a little bit of road cycling and some mountain biking? Look for a hybrid bike – these take the best bits from touring and mountain bikes, mash them all together and allow you to cycle on and off-road.
If you are traveling a coastal route, be sure you mark off safe beaches – the ocean can be a massive temptation for kids. Choose family friendly beaches where life guards are on duty. There will be more than enough places to try watersports and swim safely on your route, so don't take any chances and play it safe.
Final road trip guidelines
There are a few other things you will need to pack for your road trip. A first aid kit
is an absolute essential – you never know when someone will have an accident, or get a nasty cut. A phone charger or portable charger is also vital in case of emergencies. There are hundreds of miles of remote landscape here in the United States, and it would be a nightmare to break down in the middle of nowhere with a young family.
Bring lots of snacks for the kids, of course, and don't forget about bringing plenty of water – as much as you can carry. You just don't know when you will need it!
Do you have any advice for people about going on a family road trip? Let everyone know about them in the comments section below!