Going on a big vacation with your family is fun, but the planning of that family vacation is often going to be difficult. Getting a budget lined up will be tough for most people, and the expenses are going to steadily increase as the number of family members increases. Actually narrowing down the potential places to go for a family vacation is also going to be tricky as well. Making sure that everyone is happy with the choices is going to be tough. Narrowing it down to 5 places to consider for a family vacation can help ensure that more people are going to be satisfied. It will be less overwhelming, and it can at least help the family get started with the journey.

Places to consider for a family vacation
Queenstown, New Zealand
New Zealand has some of the most beautiful weather in the world. It also has a lot of gorgeous wildlife and great opportunities for outdoor summer activities like kayaking. Whether families want an educational trip or an active one, Queenstown, New Zealand is truly a winning location.
A trip to New Zealand is probably going to involve a long plane ride, depending upon where your family lives. Making sure that the kids stay occupied is going to be an important part of the trip on the plane and off of the plane. In all likelihood, going through New Zealand is also going to involve a lot of driving. Keeping the kids occupied in the car with games, phone activities, and anything else should be important for parents. Make sure you plan ahead.
Paris, France
For many people, if they take one trip in the world, it is going to be Paris. Some people are wary of going there for a family vacation. They might have heard stories about the crime rate. Paris is also regarded as a romantic city more than anything else, and some people might think that it can't also be a great destination for a family as well. However, Paris is truly a rich and stunning city that the entire family can and will appreciate, and as long as people visit it selectively, it's the perfect destination for a large family. Companies offering promo codes such as Eurocamp and Jet2holidays should be able to make all the difference for families who want to travel all over Europe at a discount.
People need to check how their current phone plans are going to cover them when they are in France. Having working phones is important for security there. Kids are often still going to want to play with their phones. Some people visiting France from out of the country end up with massive phone charges when they get back home, and it's important to know about that in advance.
Language apps can help people with the French language for the non-French speakers who are visiting. Always addressing everyone with 'Bonjour' initially can go a long way towards ensuring local people that they are going to be treated respectfully, and it's something that kids can learn.
Orlando, Florida
People who want to be able to visit some of the best and most popular theme parks in the world can't go wrong with Orlando, Florida. While some families are only going to be able to visit so many theme parks in one vacation, Orlando has so many different choices that they will probably be happy to visit this area more than once.
Going several weeks before Thanksgiving in early November is the best time for an Orlando, Florida vacation. A few weeks before Thanksgiving, there will be few lines at the rides and not a lot of crowds. It will still be fairly warm, and there will be fewer restless kids. No matter what time of year you visit, it is still a fun trip.
Oahu, Hawaii
Going to almost anywhere in Hawaii is going to be great, obviously. However, parents who want to be able to show their kids one of the most beautiful beaches in the world are going to want to go here. Lanikai Beach is absolutely gorgeous and safe, and kids who love swimming and who love the beach are going to have a hard time leaving this one.
Oahu is also somewhat less expensive than many of the other Hawaiian islands, which should make it easier for the people who are planning a trip there. Parents are going to need to stock up on sunscreen. In this latitude, the sun is even more potentially damaging than it would be at other beaches. Hawaii also has a minor jellyfish problem as people get further into the water, so be watchful.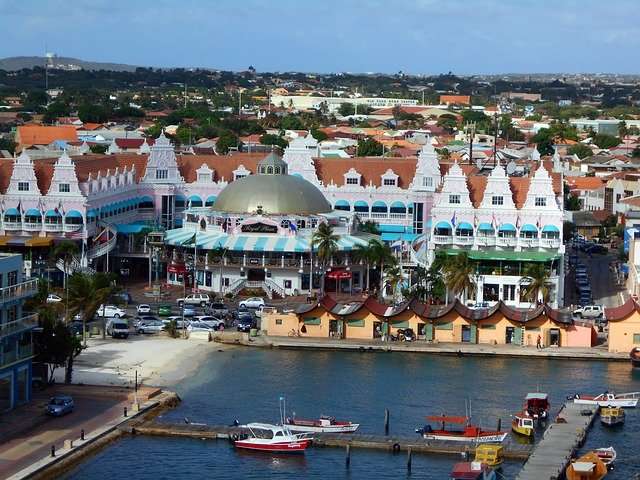 Oranjestad, Aruba
Aruba is a great introduction to the Caribbean islands in general, and Oranjestad is the place to go if you only plan on visiting Aruba once. This is one of the ideal locations for both parents and kids, with endless shopping, dining, and educational opportunities.
You should stock up on the bottled water and some stomach medication, just in case. Kids in particular might be sensitive to the drinking water there.
Have you and your family visited any of these locations? I'd love to hear about your trips. What locations would you add or remove from this list? Let me know!