Disclosure: This is a sponsored post on behalf of Review Wire Media for Fox Searchlight. I received information to facilitate my review as well as a promotional item to thank me for my participation.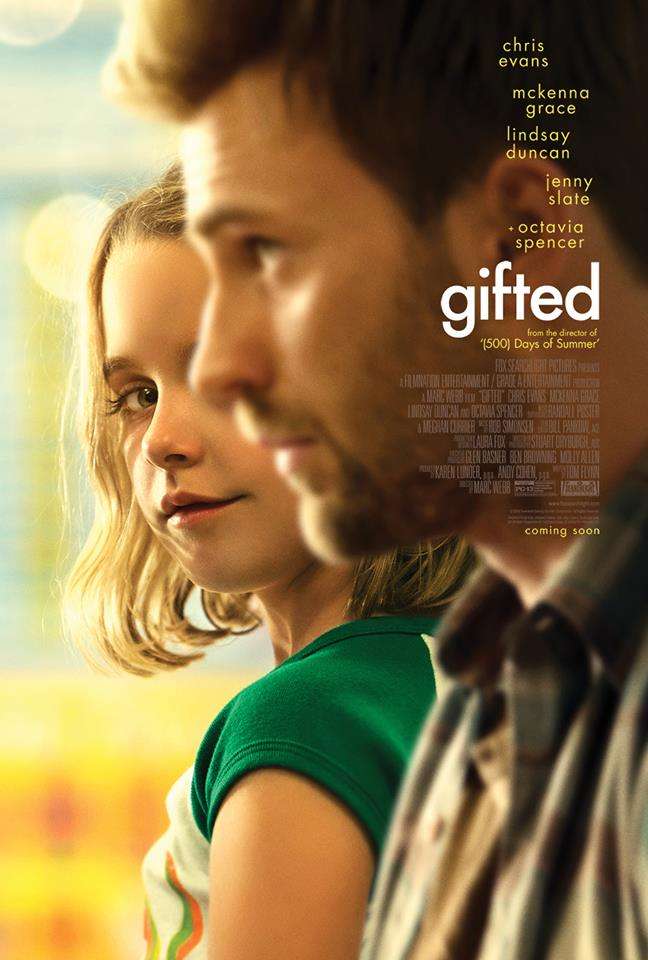 Gifted
Frank Adler (Chris Evans) is a single man raising a child prodigy – his spirited young niece Mary (Mckenna Grace) – in a coastal town in Florida.
Frank's plans for a normal school life for Mary are foiled when the seven-year-old's mathematical abilities come to the attention of Frank's formidable mother Evelyn (Lindsay Duncan) whose plans for her granddaughter threaten to separate Frank and Mary.  Octavia Spencer plays Roberta, Frank and Mary's landlady and best friend.  Jenny Slate is Mary's teacher, Bonnie, a young woman whose concern for her student develops into a connection with her uncle as well.
I love Chris Evans! He is such a great actor and a great guy. Gifted looks like it is going to be such a heartwarming movie, so I cannot wait to see it. If you haven't seen the trailer for this yet, you can watch it here.
As a parent, I would have such a rough time making a decision like this! You want your children to have a normal childhood, but it would be hard to know if you are making the right decision. I am sure we'd all be conflicted. Wanting the best for our kids often involves hard choices. I cannot wait to see how this movie plays out. Gifted opens in theaters April 7, 2017.