Apple Crisp for a crowd
Four Saturdays out of the month, my daughter goes out with her GoCo church friends. Our church's small groups are called Go Communities, GoCos for short. Molly's group is called The Greenhouse. These people LOVE her. And they love her baking! In fact, they love her baking so much that they gave her one of their two KitchenAid Mixers this past Christmas! This past week they had a Nerf war and ate southern-ish food. Of course, Molly always takes dessert. She decided that since apple pie is southern food, she'd make apple crisp. This recipe makes a lot, so it is great for a crowd!
Apple Crisp
I'm not sure if I've ever had a better apple crisp than this one. Sorry, mom. Did you know that the first apple crisp recipe was posted in 1924 "Everybody's Cook Book: A Comprehensive Manual of Home Cookery" by Isabel Ely Lord. Pretty cool, huh? Apple crisp recipes seem to vary from person to person, but they all pretty much take the same ingredients. Here is how Molly made this apple crisp for a crowd.
She peeled and sliced 10 Fuji apples and added 3 tablespoons of lemon juice and one cup of white sugar to them.
Then she made the topping with flour, brown sugar, white sugar cinnamon, salt, vanilla, old fashioned oats, and cold butter. Brown sugar was (and is) my favorite ingredient to add to recipes because it is so fun….like molding sand in a sandbox! The kids always used to have to take turns when we added brown sugar to a recipe. It's like a toy! She mixed all of this with a pastry blender until it looks like the picture below. You can use your hands too.
Just layer the apples in a greased 9×13 pan and sprinkle the topping over the apples. Bake this at 375° for about 40 minutes. Your oven temperature might vary, so check it after 30 minutes. If you like your apples crispier, you won't want to cook it as long.
Enjoy!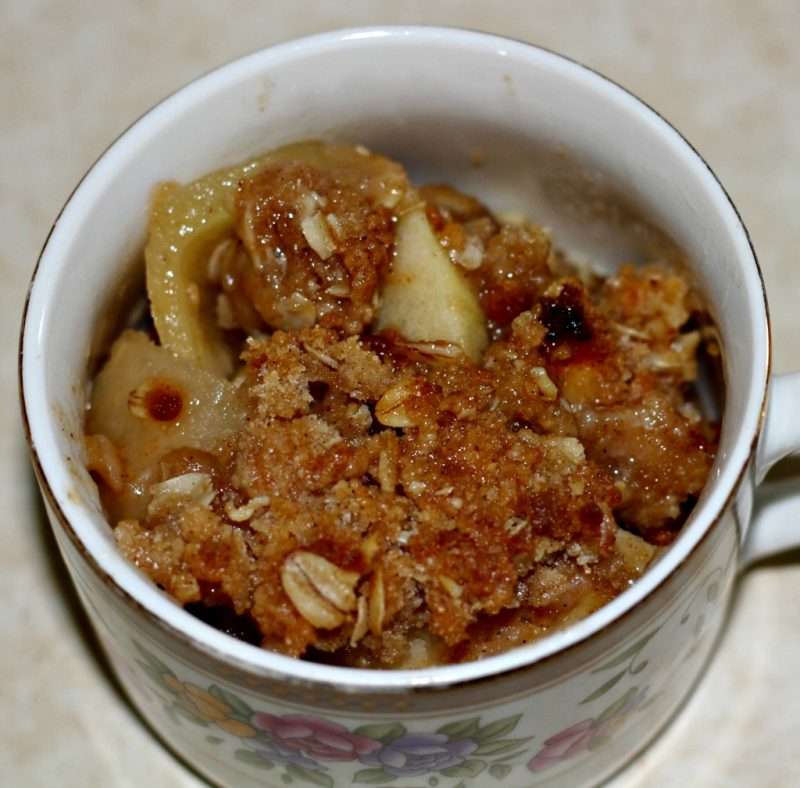 Delicious Apple Crisp
Ingredients
10

Fuji apples

peeled and sliced

3

T.

lemon juice

1

c.

white sugar

1 3/4

c.

flour

1

c.

packed brown sugar

1/2

c.

white sugar

1 1/2

t.

cinnamon

1/2

t.

salt

1 1/2

t.

vanilla extract

3/4

c.

old-fashioned oats

1

c.

cold butter

cut in chunks
Instructions
Preheat oven to 375 °

Grease 9x13 pan

Peel and slice the apples

Add lemon juice and sugar to the apples and mix

In a large bowl combine flour, brown sugar, white sugar, cinnamon, salt, vanilla, oats, butter

Mix with a pastry blender

Place apples in 9x13 and sprinkle topping over the apples

Bake 30-40 minutes.