Comics have been a source of passion for many over the years. Maybe you used to collect them when you were younger, maybe you still have a subscription running for your favorite series, or perhaps you have plans to become a comic artist in the future. Wherever your passion stems from, you've probably been introduced to the idea of digital comics. Whether you love them or hate them, there are some undeniable advantages to digital comics. While many people have been doomsaying that digital comics will be the death of print, it seems like the opposite is true, and the advent of digital comics has given rise to a resurgence of interest in print comics.
Perhaps it's old collectors rekindling their interest, maybe it's new collectors who are interested in the world of comics, or maybe it's the same old kids that they used to be that are now grown up and want to indulge in their childhood passions again. Whatever the reason for this sudden interest in comics, it's a good thing.
Digital is convenient
Whenever a new comic was released, the first time you saw it would be in the store. Maybe you'd get some insider information by speaking to the store owner, or maybe you'd get messages from your friends saying that something new has come out. However, thanks to the digital age, we can now get instant updates as soon as something new is released, buy it, download it to our tablets, phones or computers, and start reading right away.
If you're sitting on a bus because there's a traffic jam, and you've got nothing to do, download a new comic to read, and entertain yourself while you wait to reach your destination. These types of conveniences have prompted many people to get interested in comics. You don't need to invest in storage to keep your comics clean, you don't need to worry about accidentally ruining them, you can read them whenever you want wherever you are, and you can buy new comics as soon as they come out.
Digital comics offer a convenience that allows even the most frugal collectors or amateur readers to indulge in the world of comics. What are you waiting for? Go and download a comic app and start buying up comics to read right now!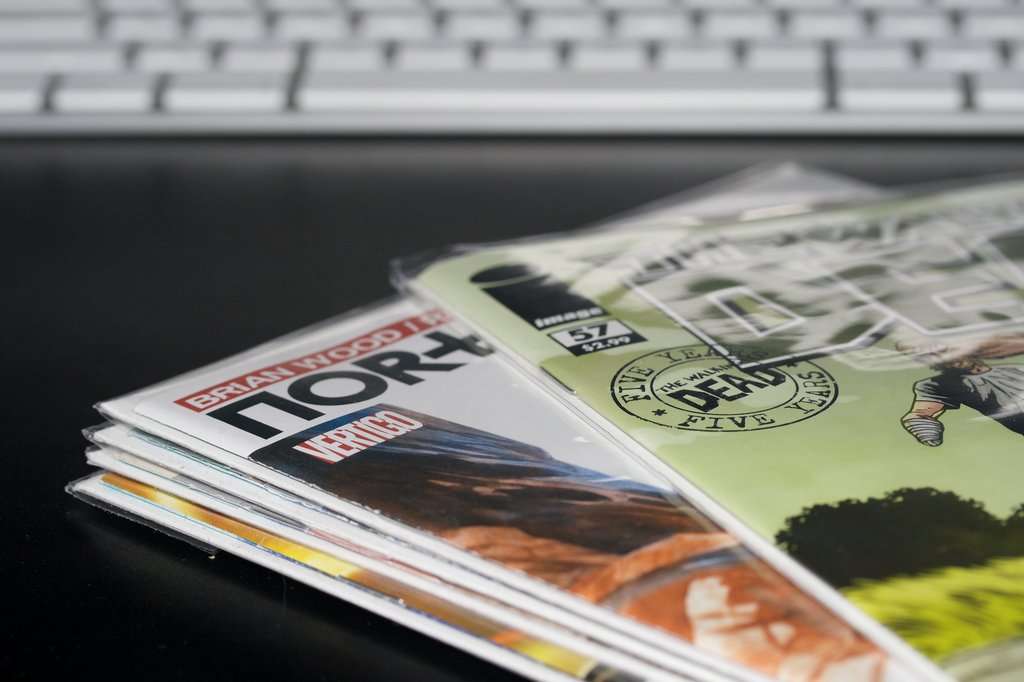 Digital bridges gaps
Of course, comics aren't the only form of graphic fiction that we indulge in. Hailing from Japan we have Manga and in Korea, they have Manhwa. Previously, getting these types of comics translated would require companies to negotiate printing deals which could take considerable amounts of time. Luckily, we live in a digital age where negotiations can be done online, and print doesn't have to be done in order to get comics into people's hands. Now we have English translations of popular Asian comics within just hours of release, and we can download these and pay for them in eBook formats. Everyone can enjoy these comics no matter where they come from.
We can download comics that are popular all over the world. Whether they're niche series that no one has heard of or a popular series from another country, we can expose ourselves to more than just  DC and Marvel.
Digital allows for creativity
And let's not forget all the amateur artists that post their work for free. Thanks to fantastic online tools such as this magazine cover design application from Adobe, free tools such as Krita, and comic software such as Manga Studio, almost anyone can start creating comics that are viewed for free online or published as eBooks. The amount of creativity you see in fan-made comics is astounding. People use all forms of media to make comics, from interactive comics that pop out and make sounds to video-game inspired comics that use in-game footage to tell a story, there's no end to the amount of creativity and content that is available in the digital comic realm.
Whether you're a relatively new comic enthusiast or someone who has been collecting comics for a long time, you'll love the amount of freedom creators have nowadays and the incredible new stories and concepts that people come up with on a daily basis. New comics are always being released, new creators are always being praised, and this leads to an almost infinite amount of content for you to consume—you won't run out of things to read anytime soon!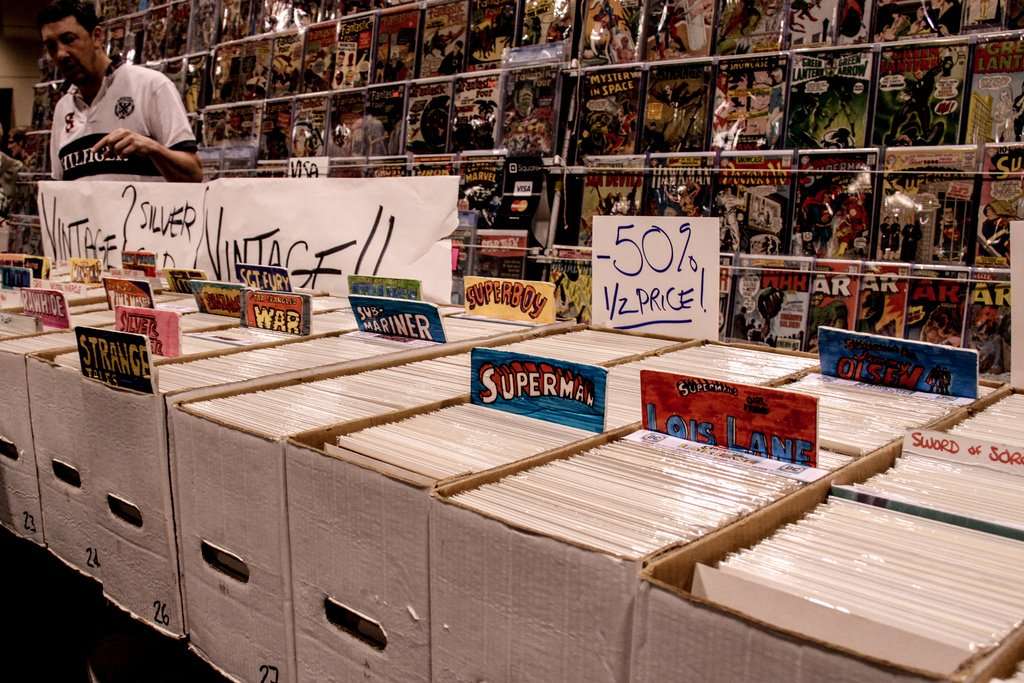 Digital allows for innovation
When it comes to viewing digital comics, there is always room for innovation in the applications you use. For instance, most comic viewing apps on your tablet and smartphone allow you to search through your comic collection. For instance, if you've got hundreds of issues of something, you can flick through and pick out the comic or issue that you want to read. If you have thousands of comics and you're looking for a specific series, you can sort your collection by a series, filter out the artists, writers, or even search via release date. With so much information on each comic, you can easily search through your entire collection with ease.
In addition to innovative ways to search through your collection, you also have fantastic ways to view your comics. There are basic controls to zoom in and out of your comics so you can view them on anything from a smartphone to a computer device, and you can even view your comics in virtual reality if you have a compatible headset. You can use hand gestures to flick through pages, you can look at the multiple layers the artist used to create a scene, and you can move around and inspect the comic as if it was a physical copy in your hands. This type of innovation not only creates fun ways to view your comics and your collections, but also give you new ways to experience them.