As a DIY enthusiast, I'm sure you're always looking for new projects. You take pride in your home and want everything to look great and run smoothly. You know that you save money this way, and you love adding sweat equity to your home. Read on to discover four things you can DIY around the house.
Kitchen Remodeling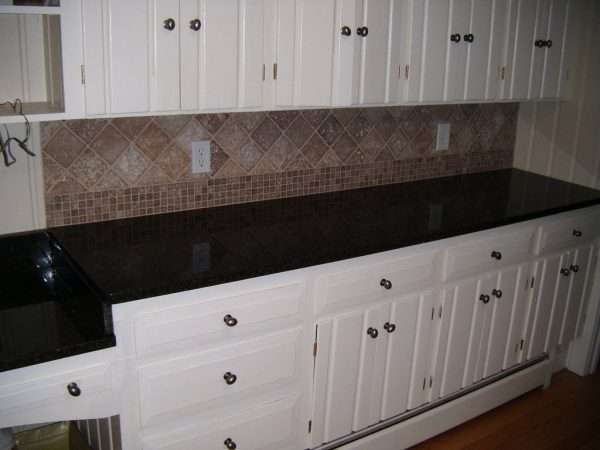 Did you know that a minor kitchen remodeling is one of the best ways to add value to your home? Statistics show that you'll return 83.1 percent of your investment if you do the work well. That means you can remodel your kitchen guilt-free since you'll get the money back when you sell your home.
Deciding which parts of your kitchen to remodel comes down to value and personal satisfaction. You want to make changes that will increase your home's worth. You also want to add kitchen elements that will make you happy when you cook. Your best bets are additions like new tile and back-splashes for your counters.
You also want to increase your kitchen storage when possible. It's a big asset for home buyers. Finally, consider a splurge on some modern appliances. Remember that you can sell them with the house, probably for the same amount that you'll pay for them.
Changing Filters and Sealing Windows
Several of your DIY projects around the house should have constructive purposes. You want to improve your home where you can. Changing the filter in your HVAC unit every three months will keep both your allergies and your utility bill in check.
Also, sealing the windows of your home is crucial during the winter. You won't waste electricity by letting air leak out of your home. Any form of insulation is a positive during colder months. You'll only need a few hours to do it, and you'll feel grateful for the decision when it snows.
DIY Decor Pieces
A fine line exists between junk and art. Some of the most interesting pieces that decorate a home were once garbage. If you're looking for a hobby that could become an obsession, creating DIY decor pieces for the house is something you have to try.
The premise is that you have an excess of something. For example, your music library once consisted of compact discs. Today, you likely have a digital collection instead. Those old CDs are worthless but not without value. You can string them together to make wall art. Alternately, you can chop the discs into tiny pieces and use them for shiny decorations.
Invisible Literary Bookshelves
Another satisfying DIY project for your house involves bookshelves. You may have conventional ones, but this idea is more elaborate. You want to stack your books on the wall. To do that, all you need is a basic bookend. Take this object and drill a hole in the side that normally would go under the books. Then, screw that portion of the bookend into the wall. The process takes only a couple of minutes. After you're done, you can stack books on the bookend, and they'll look like they're floating in midair!
As you can see, lots of DIY projects are great ideas for hobbyists. Choose some that are practical and others that are free-spirited. You'll have a great time making your home better!