As we age, our risk for problems with our bones increases. It's important to do everything we can in order to keep our bones healthy. After all, our bone keep our organs safe! I've got 5 tips for lowering your risk of bone problems to share with you.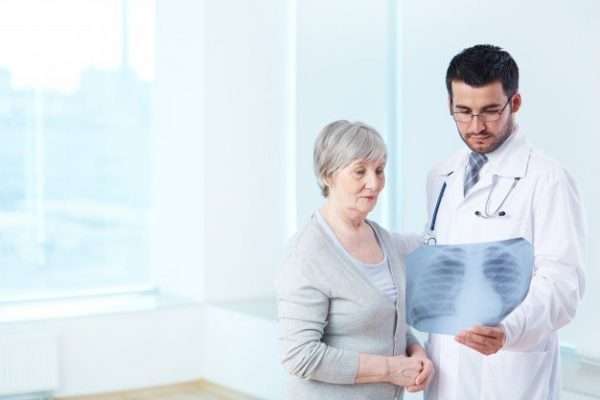 5 tips for lowering your risk of bone problems
It's funny how little time we worry about the condition of our bones, especially when our internal organs depend so much on our bones. It's as if we expect our skeleton to automatically provide a stable foundation while we take care of everything else around it.
For the most part, this is exactly what happens. Our bones are extremely strong and capable of bearing immense loads. What they aren't, however, is indestructible. Our skeletons are particularly vulnerable to diet, lifestyle, and age. The older you get, the more care you need to take over what you eat and how you move.
With a balanced diet and regular exercise, it is more than possible to reduce the risk of age-related bone dysfunction. Keep reading to get 5 tips for lowering your risk of bone problems.
Potassium rich foods can lower your risk of bone problems
We all know that calcium is great for bone health and strength, but the impact of potassium is perhaps less well known. If you consume lots of potassium rich foods, bone density increases because the mineral helps the body absorb more calcium.
Foods like sweet potato, white potatoes with the skins on, yogurt, bananas, avocado, spinach, and salmon are all packed with potassium which helps lower your risk of bone problems. You can also get your daily requirements from things like coconut water if you prefer to get your minerals in super healthy drinks.
Take Vitamin D
Vitamin D aids the absorption of calcium, so you need it to make all the milk and cheese you consume worthwhile. The average adult should be getting between 1,000-2,000 IU of Vitamin D per day. Unfortunately, a huge percentage of people fall short of this mark.
There are a lot of reasons for this, but one of the most important is the fact that modern employment tends to take place indoors. We're just not spending a lot of time in the sun these days. Often, supplements are the only way to fulfill recommended requirements.
Start training your bones
The best way to build up the strength of your bones is to use them. We now know that inactivity can be very detrimental to skeletal health. It isn't placing stress on the bones, and this can cause bone damage. Instead, it is allowing them to become dormant.
If you are in good shape, with no diagnosed bone conditions, think about taking up jogging, tennis, basketball, dancing, or another high impact sport. If you have osteoporosis or arthritis, you can still benefit from weight bearing exercise, but it needs to be gentler. Even lifting light weights can help lower your risk for bone problems.
Reduce your bad habits
It isn't the news that most people want to hear, unfortunately, but drinking and smoking are both very bad for bone health. This isn't to say that you should never do either. Cutting down on bad lifestyle habits is one way to reduce your risk of bone problems.
This becomes increasingly important as you age because our bodies becomes less elastic, and we can't bounce back quite as quickly. So, if you're older and a heavy smoker, you really need to quit smoking or, at least, cut back as much as possible.
Check your medication
It is quite sobering to realize just how many common medications come with a risk of lost bone density. It is a frequent side effect and relates to everything from anti-seizure medications to cancer drugs, heartburn remedies and even certain types of contraception.
If you are worried about bone health, check the side effects of any current medications that you're taking and consult with your doctor if you are concerned. In some cases, the risk if minimal enough to make taking the drug worthwhile (in the case of cancer medications, for example).
Why lowering your risk for bone problems is important
While we might forget about the pressure our skeletons are under from time to time, it's really important to stick to healthy habits. Once your bones are seriously damaged, there's no guarantee that they'll ever recover. Prevention is key. Eat a balanced diet, stay as active as possible, and be informed about medications and their impact on bone density. All of these will help lower your risk of bone problems.