I have been to the Rock and Roll Hall of Fame five times now, and each time I find something new. I'll admit, I was disappointed that the induction film was "on hold" for editing, but I get that they have to cut it down to a watchable size.
Music has always been a huge part of my life. When I was a little girl, I loved the Donny and Marie show. I can still remember some of the songs. Then came Andy Gibb and Olivia Newton John. My sisters and I would roller skate in the basement to our records. That was the best!
Rolling Stone Magazine
Since I've been to the Rock and Roll Hall of Fame so many times, I didn't need to spend too much time looking at things I've already seen. I do love the Cities and Sounds exhibit, so I spent a little extra time looking at that.
I did spend quite a bit of time in the Rolling Stone: 50 Years exhibit. This exhibit, which runs through the end of 2017, gives you an in-depth look behind the scenes at Rolling Stone Magazine.
In the summer of love, a young Jann Wenner set out to start "sort of a magazine and sort of a newspaper." The idea was to give music lovers more than what pulpy teen magazines and outdated fan magazines had to offer. Wenner was ambitious—he wanted to cover in depth not only the music of the time but also the culture it shaped, its ripple throughout current events, politics and social attitudes. Fifty years later, Rolling Stone is and remains the standard for music journalism.
This exhibit is very cool for music, journalism and photography lovers. The top three floors are dedicated to different aspects of the magazine starting with a replication of the original Rolling Stone office.
Go up a flight and you're in an issue of Rolling Stone Magazine. You'll see the Table of Contents, Art & Photography, Album Reviews, and more. I really enjoyed the "Letters to the Editor" display. Here is a letter from Charles Manson as well as its reply.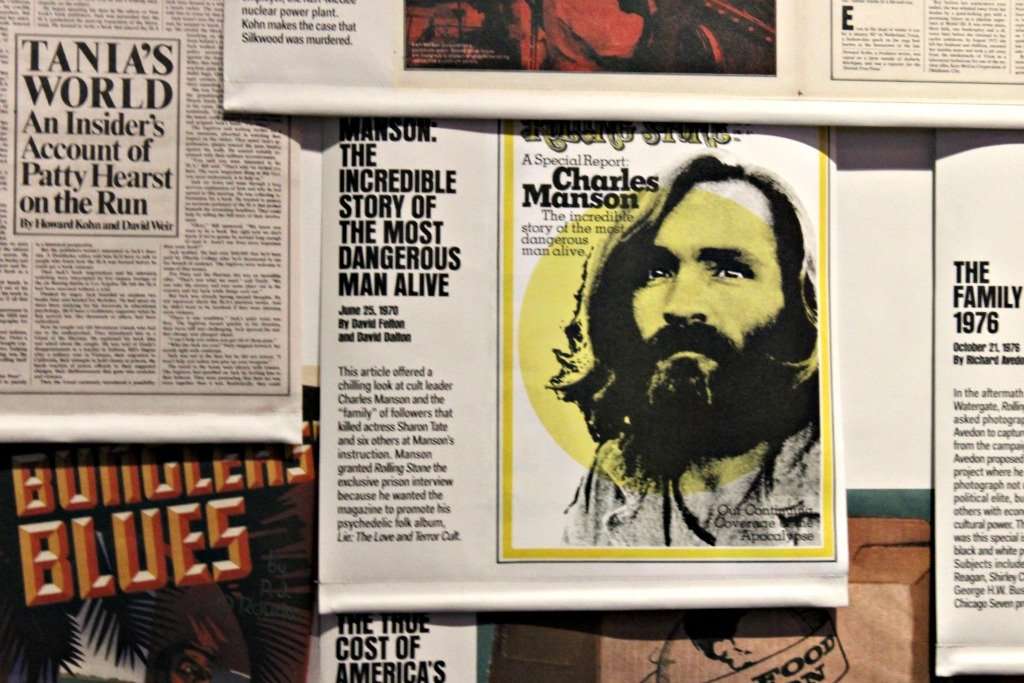 The Covers
Finally, the top floor of the Hall of Fame is dedicated to the iconic covers throughout the years of Rolling Stone Magazine. Here are some of my favorites.
If you haven't yet been to the Rock and Roll Hall of Fame, it is someplace you've got to see. Be sure to get there before the end of 2017 to see Rolling Stone: 50 Years.