Happy Thorsday, people! Don't you love it when you get on Twitter and see a brand new Thor: Ragnarok featurette? YES, right?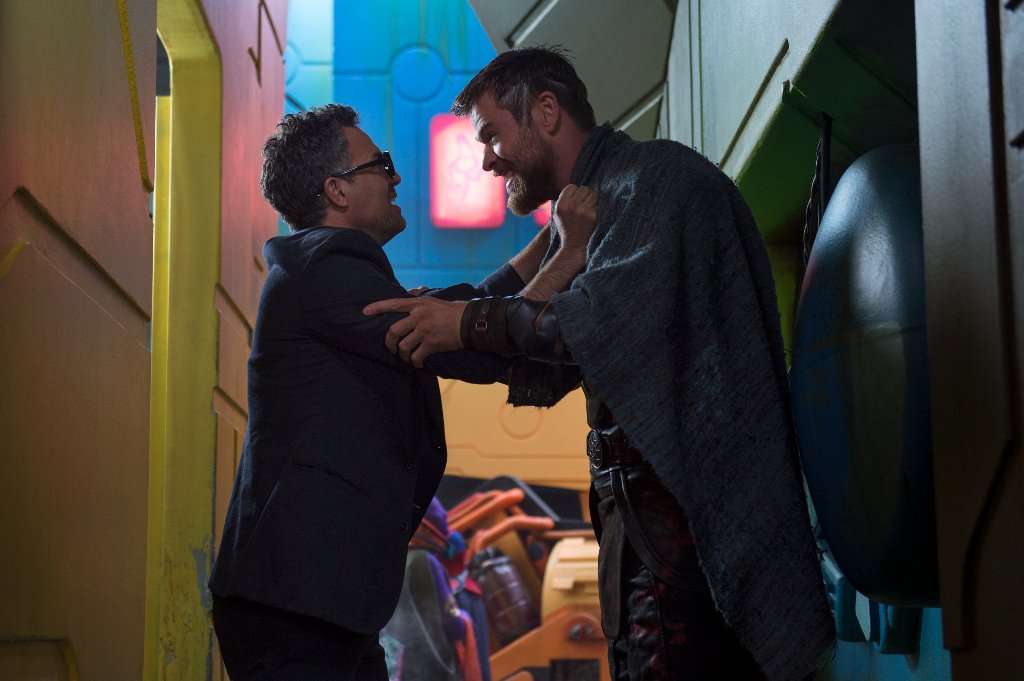 Yes, yes, yes!
Without making you wait any longer, here's the NEW featurette!
Thor: Ragnarok Event
If I haven't told you enough times, I'm GOING!! Yes, going to the Thor: Ragnarok Event! This fun look at Marvel Studios' THOR: RAGNAROK spotlighting Chris Hemsworth, Mark Ruffalo and Director Taika Waititi behind the scenes makes me even more excited to interview the cast and director and whomever else wants to talk to me 🙂 It just gives you a little glimpse of the thought process behind this movie. It's going to be AMAZING!
In Marvel Studios' "Thor: Ragnarok," Thor is imprisoned on the other side of the universe without his mighty hammer and finds himself in a race against time to get back to Asgard to stop Ragnarok—the destruction of his homeworld and the end of Asgardian civilization—at the hands of an all-powerful new threat, the ruthless Hela. But first he must survive a deadly gladiatorial contest that pits him against his former ally and fellow Avenger—the Incredible Hulk!
THOR: RAGNAROK opens in theaters everywhere November 3rd!
Follow Thor: Ragnarok on Social Media
Like THOR: RAGNAROK on Facebook: https://www.facebook.com/Thor/  
Follow THOR: RAGNAROK on Twitter: https://twitter.com/thorofficial
Follow Marvel on Instagram: https://www.instagram.com/marvelstudios/ 
#ThorRagnarok