"Hey, Kyle," I said to my son. "You can do my homework with me!"
He gave me a weird look and said, "What?"
"My homework is to watch the Cars movies!"
Nostalgia
He didn't get all excited like he was supposed to. It made me a little sad though I will make him watch them with me this weekend. Or maybe not since his weekends now consist of hanging with friends and not mom. How did that happen? When did my 8 year old become 19…20 next month? How did Christmas lists go from Lightning McQueen and friends to tools for work?
"They" always tell you, "Time flies," and you don't believe them until it actually does. One minute you're watching your little boy playing on the racetrack rug with Mater, Doc, Luigi, Lightning, Sally, and the rest of the crew and the next you're watching him drive off to work on actual cars. Like the Kenny Chesney song says, "Don't blink."
Blessed
So this homework…
In October, I get the amazing privilege of attending the #ThorRagnarokEvent, and part of our event will include a Cars 3 themed dinner to celebrate the in-home release of the movie. On October 24th, it'll be available on digital, and November 7th, you'll be able to buy the Blu-Ray. And you can bet Santa will bring Kyle a copy of Cars 3. I don't care if he is 20 years old. You can't have Cars and Cars 2 without Cars 3. Someday, maybe he'll have a little boy who will watch the movies. "Oh, I can't think about this now! I'll go crazy if I do! I'll think about it tomorrow." (Extra credit if you can tell me who said that!)
I love that a new generation gets to fall in love with the characters from Cars. Their Christmas lists will have Lightning McQueen on them. This time around they'll ask for Jackson Storm and Cruz Ramirez too. And they'll play with them on their racetrack rugs, and in 11 years, their moms will wonder where the time went too. Don't blink.
Cars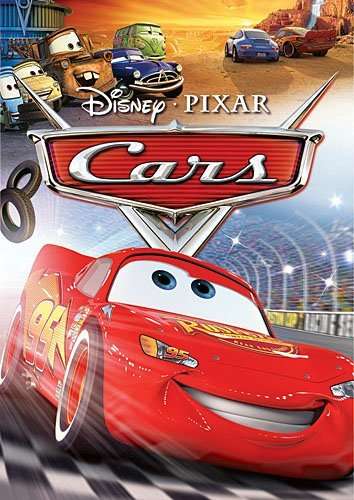 "I. Am. Speed." Lightning McQueen raced into the big time in the first Cars movie. He was a hotshot who thought he knew it all…until he gets stuck in the little town of Radiator Springs. There he learns the fine art of tractor tipping, and the lesson that being humble is much more important than being number one. And he finds that true friends love you and stick by your side no matter what.
Cars 2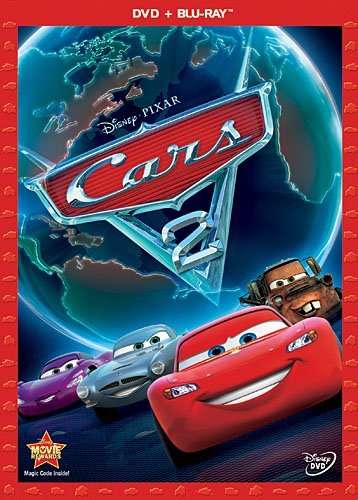 Cars 2 was released 5 years after the original movie, and Kyle was still young enough to want to see the movie. And he was old enough to want the video games that came along with that release. This was a fun movie where Mater gets caught up in espionage at the Grand Prix.
Cars 3
Fast forward another 6 years, and Cars 3 zoomed into theaters to the delight of kids everywhere. And soon, you'll be able to bring home this latest installment in the Cars franchise.
Blindsided by a new generation of blazing-fast racers, the legendary Lightning McQueen is suddenly pushed out of the sport he loves. To get back in the game, he will need the help of an eager young race technician, Cruz Ramirez, with her own plan to win, plus inspiration from the late Fabulous Hudson Hornet and a few unexpected turns. Proving that #95 isn't through yet will test the heart of a champion on Piston Cup Racing's biggest stage!
Coming soon
I'll have more details to share about my trip soon, but I wanted to remind you to cherish every moment and don't blink.