Travel Essentials for Women
If you've got bladder incontinence, you know that it can interfere with your life. You avoid doing things you enjoy. I've been there, but I'm here to tell you that, thanks to products like Depend, you can still live the life you love when you've got bladder leakage.
Do what you love
I love to travel, and I'd love to someday be a digital nomad. Traveling just helps me de-stress. There are so many amazing things to see in this world. I know that some people may be the exact opposite, and travel causes them to stress out! I know that traveling isn't for everyone, but everyone has a passion.
It may be yoga, hiking, singing, shopping! What do you love to do? Whatever it is, incontinence doesn't have to stop you. If you're like me, and you love to travel, you can count on Depend®to be there to help you live the life you love without embarrassing leaks.
Packing for travel
Over the years, I've learned that when it comes to packing for travel, you've got to be organized! All over the world, people (women especially) are notorious for over packing! I know it started way before the days of the internet…the days when you had to rely on instinct about the weather. I know I've been guilty about packing pants, shorts, tank tops, and long sleeved shirts all for the same trip. Why? Are we going to be stranded in Florida for the blizzard? Highly unlikely.
Now we can just pop on the internet or ask our Google Home what the weather will be like in Daytona Beach on July 18th. Snow in the forecast? Okay, pack those winter coats. 95 degrees and sunny? Shorts, t-shirts and bathing suits should do it.
Right now you might be thinking, "Shorts? With my bladder incontinence?" Yes! Depend Silhouette Active Fit has a waistband that lays flat and is even yoga pants approved! I love that they are thin like real underwear, but they are still absorbent enough to keep me dry and protected throughout my day. This is why Depend Silhouette Active Fit is on my list of travel essentials!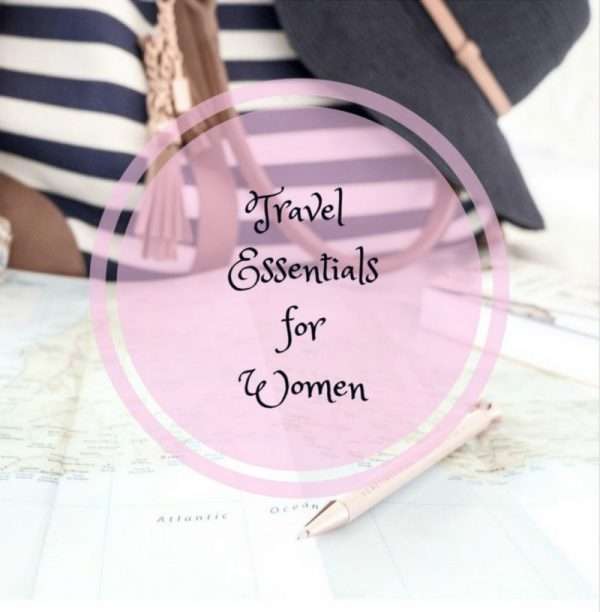 Travel essentials for women
Depend: This is a given when you are traveling with bladder incontinence. Whether you're traveling by plane, train, or automobile, you know that you can't always get to the restroom right way. You also know that laughing, sneezing, or bumps can cause your bladder to leak. Wearing Depend and packing enough for your trip is essential. You'll have confidence to do the things you love on your trip without worrying about bladder accidents.
Travel Sized Toiletries: I recommend that you buy small refillable bottles, and fill them up with your favorites. Yes, the hotel usually provides shampoo, conditioner, soap and lotion, but having your own can save you from a bad hair day. If you wear contacts, it is worth saving the extra space by buying the travel sized multipurpose contact solution. Don't forget your toothbrush, floss and travel sized toothpaste either!
Medications: Buy a pill sorter and take along whatever medications you take daily. I'd also recommend printing out a list of your medications, dosages, and amounts you take in case of an emergency. The list should also include any medical conditions you have as well as your doctors' names.
Travel First Aid Kit: You can purchase a small first aid kit at pretty much any drug store, but if you want, you can just make your own. Your kit should include bandages, antibiotic ointment, blister cushions, pain relievers, tweezers, gauze, surgical tape, small scissors, anti-itch cream, anti-diarrheal medication, allergy pills, and a gloves at the very least. It's best to be prepared, so you don't have to make a run to the store if you aren't feeling well.
Weather appropriate clothing and accessories: We talked about that a little bit above, but by checking the weather forecast and by planning ahead, you can be sure you'll have the right amount of clothes. Don't over do it! An umbrella, parka and a jacket can handle most weather related clothing needs!
Plastic Pants: Traveling with bladder incontinence is plenty challenging. You don't always know if you're heading somewhere with easy access to a toilet. Having a pair of incontinence plastic pants on can be very reassuring, especially if you're on the road for hours or going somewhere you're not familiar with. High-quality plastic pants are made of durable, soft waterproof vinyl fabric that offers maximum security and comfort so that you can enjoy your travel without worries.
Peace of mind with Depend
The most important thing that Depend provides is peace of mind. No matter what your passion, you can continue to live the life you love when you have incontinence.