This is a sponsored post written by me on behalf of Carando®. All opinions are entirely my own.
Moms are busy!
You know it, and I know it. Whether you work inside or outside of the home, your schedule is jam-packed. When you're a new mom, you're busy not sleeping, changing diapers, feedings, the whole nine yards. I feel your pain! When you've got kids in school, you're busy getting them everywhere they need to be. ALL moms are working moms even if they're not making a paycheck. Anything we can do to make our lives easier is a priority.
I work from home, and no matter how hard I try to keep up with everything, I still feel behind most days. I am sure you can relate. By the time dinner rolls around, we're already exhausted! I need convenience, but I don't want to sacrifice taste. This is where Carando Meatballs come in.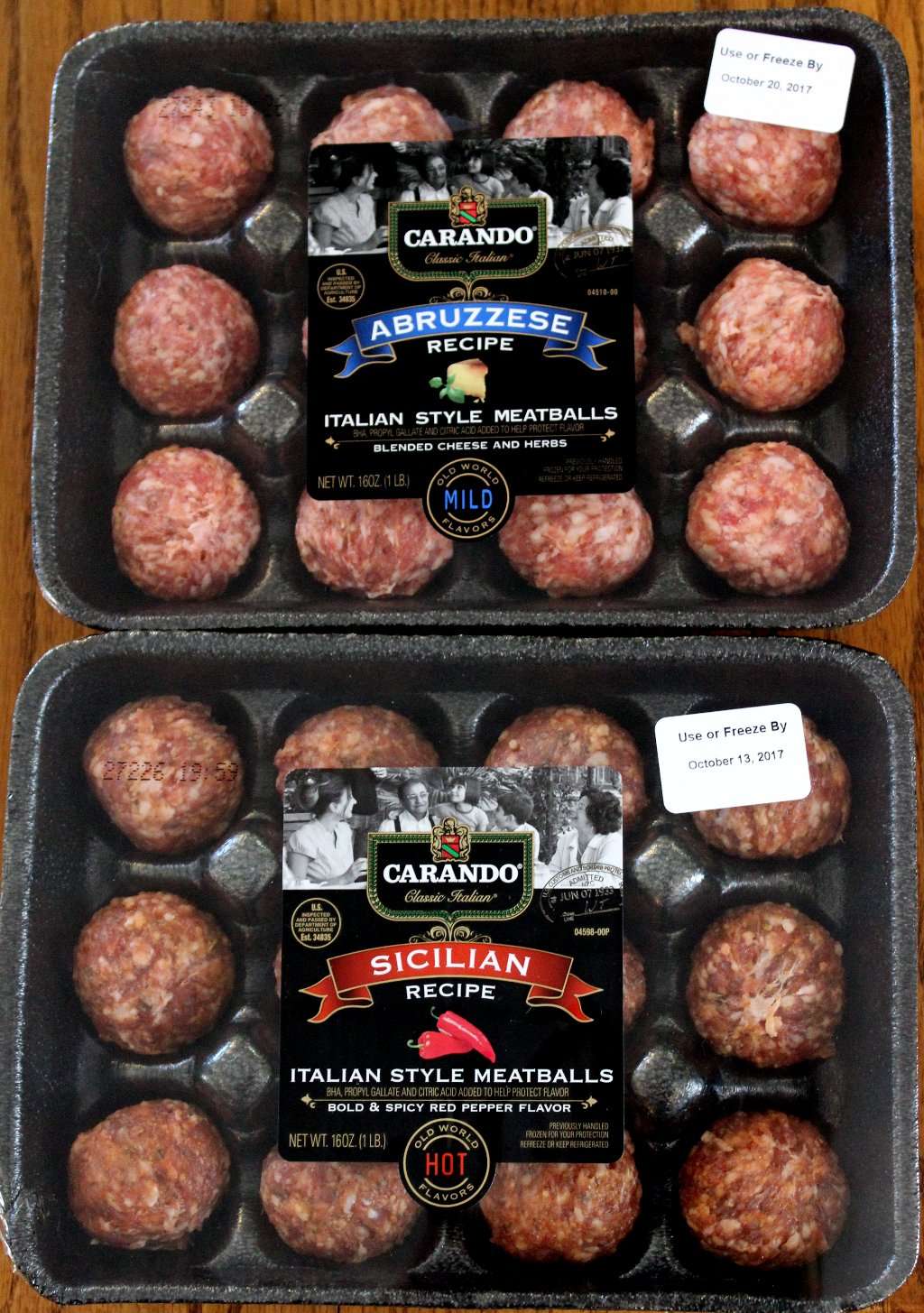 Carando Meatballs
Carando Meatballs, available at your local Giant Eagle in the fresh meat deli section, are a super easy way to make your mealtimes less stressful and tasty! I am all about no fuss meals. My daughter absolutely loves cooking and baking, so when she was a teenager, she took over the cooking for the most part. It was so nice! Now that she is a student teacher, she doesn't even get home until it's time to make dinner. That means I'm cooking again! It also means I'm looking for convenient meal ideas all the time.
I've got some really convenient ideas, for you busy moms, that use Carando Meatballs in a few different ways. Sure, you can always have spaghetti and meatballs, and who doesn't love that? But, sometimes you want something different. My something different is making 2 packs of meatballs one day and using those cooked meatballs for meals throughout the week. Sounds great, right? Getting that main ingredient ready all at once can make your week so much easier!
Cook once, eat three times…or more
Depending on your family size and your kids' ages, you should be able to get at least 3 meals out of 2 packages of Carando Meatballs when you use them this way. One thing that makes these meals super convenient is the fact that the meatballs are already seasoned, so you are going to need fewer ingredients. Fewer ingredients means fewer steps!
For these meals, you're going to make one of the packs of Carando Meatballs into smaller meatballs. I'm using the Abruzzese Italian Style Meatballs for this. Just heat up a bit of olive oil in a skillet, tear the premade meatballs into thirds, roll them up into small balls, and brown them until they're cooked through. The second pack of meatballs I'm using is the Carando Sicilian Italian Style Meatballs. Smush them into slider-size patties and brown them in olive oil until they're cooked to 165 degrees F internal.
You can make both packages at the same time if you have enough skillets! So now that you've got your meat cooked, what are you going to do with it? Here are my ideas!
Pizza
I love making pizza at least once a week. I use a premade crust, my favorite canned sauce and lots of cheese. Instead of pepperoni, use half of your mini meatballs and whatever other toppings your family likes. In our case, my son and I like banana peppers, but my daughter won't touch them. I put the peppers on 2/3 of the pizza and the mini meatballs on the entire thing.
Mini Meatball Subs
I'm not a huge fan of sub buns. I feel like I always get too much bread and not enough meatballs! Instead of using sub buns, I'm using hot dog buns and mini meatballs! Heat the leftover mini meatballs in your favorite sauce and have mini meatball subs one day of the week. Toast your hot dog buns in the oven at 350 degrees F for a couple of minutes, top with the meatballs and sauce and sprinkle with shredded mozzarella. Put them back into the oven for a minute or two to melt the cheese.
Sliders
You've already precooked your sliders earlier this week, so just heat them up in the microwave, warm up some pasta sauce in a pan and shred up some mozzarella cheese.  Assemble your sliders on a slider bun by placing a slider on the bun, spoon a bit of sauce on your slider and top with mozzarella. If you don't want a bun, just eat it plain with sauce and cheese.
Eggs and sausage
Since you probably won't eat all of the sliders, here is one more idea for you. Heat up your leftover sliders and make some eggs and toast! Voila! Easy enough, right? This can be a breakfast meal or dinner meal. I love breakfast for dinner meals!
More about Carando Meatballs
I'm allergic to MSG, so I have to be very careful about what I buy. Carando Meatballs have no MSG, so I don't have to worry! They're also gluten-free. I know most of these recipes I've shared have bread or pizza dough, but you can just as easily use gluten-free products with the Carando Meatballs if you are allergic to gluten. Carando Meatballs also have no fillers, are made with premium pork.
You've got to try Carando! They'll make your meal prep so easy, and your family will love the taste! Carando has a $1.00 off coupon for you, so you can try these recipes for yourself at a discount.
Which of the ways I shared using Carando Meatballs do you think would be your favorite? Do you have other ideas? I'd love to hear your comments and suggestions!