I received free HORMEL GATHERINGS® Party Trays in exchange for my honest review.
It's Football Season
Can you believe it is already getting close to the END of college football season? Didn't it just start? This year is flying! If it's flying for you too, it's probably because you're so busy! I know I am. Even though I'm so busy, I don't want to miss out on having game day parties. Bowl season will be here before you know it! This past weekend was the big rivalry weekend for many colleges. Ohio State University Buckeyes and TTUN (AKA That Team Up North AKA The University of Michigan) played Saturday, so I decided this would be the perfect time to try my HORMEL GATHERINGS Party Trays.
I know a lot of people throw parties for the big college bowl games, and I've come to the conclusion that these HORMEL GATHERINGS® Party Trays make it very easy to have friends over without having to make a lot of effort. If you're just going for snacks, a couple of these trays and some desserts and drinks are enough. If you're feeding your friends a meal, I'd suggest ordering some pizza too since this probably won't fill them up. Ordering pizza is stress free too, and this way you're not going to have to make anything.
Buy some disposable football themed plates, cups, straws, etc., and clean up will be a breeze too. I think the hardest part of throwing a game day party can be the clean up, so I'm all for making it easy.
HORMEL GATHERINGS Party Trays
HORMEL GATHERINGS Party Trays are available in three different varieties: Hard Salami & Pepperoni Party Tray, Honey Ham & Turkey, and Supreme. I didn't see the Supreme at my Walmart, so I purchased the other two varieties.
The Hard Salami & Pepperoni Tray comes with HORMEL Hard Salami, HORMEL Pepperoni, Sargento Cheddar Cheese, Sargento Colby Jack Cheese, and Round Crackers. The Honey Ham & Turkey includes HORMEL Honey Ham, HORMEL Smoked Turkey, Sargento Cheddar Cheese, Sargento Colby Jack Cheese, and Round Crackers.
Easier than doing it yourself
The best thing about HORMEL GATHERINGS Party Trays is the ease of party planning. All you've got to do is open and arrange them. It is much easier than cutting up meat and cheese yourself. I thought the crackers, salami, pepperoni and honey ham were the best part of the trays. The cheese was a bit dry, but I think that's because it is pre-cut and packaged. I'm used to buying blocks and then either slicing or cubing them. Of course, that is more time consuming too, so if you're going for convenience, this is the way to go.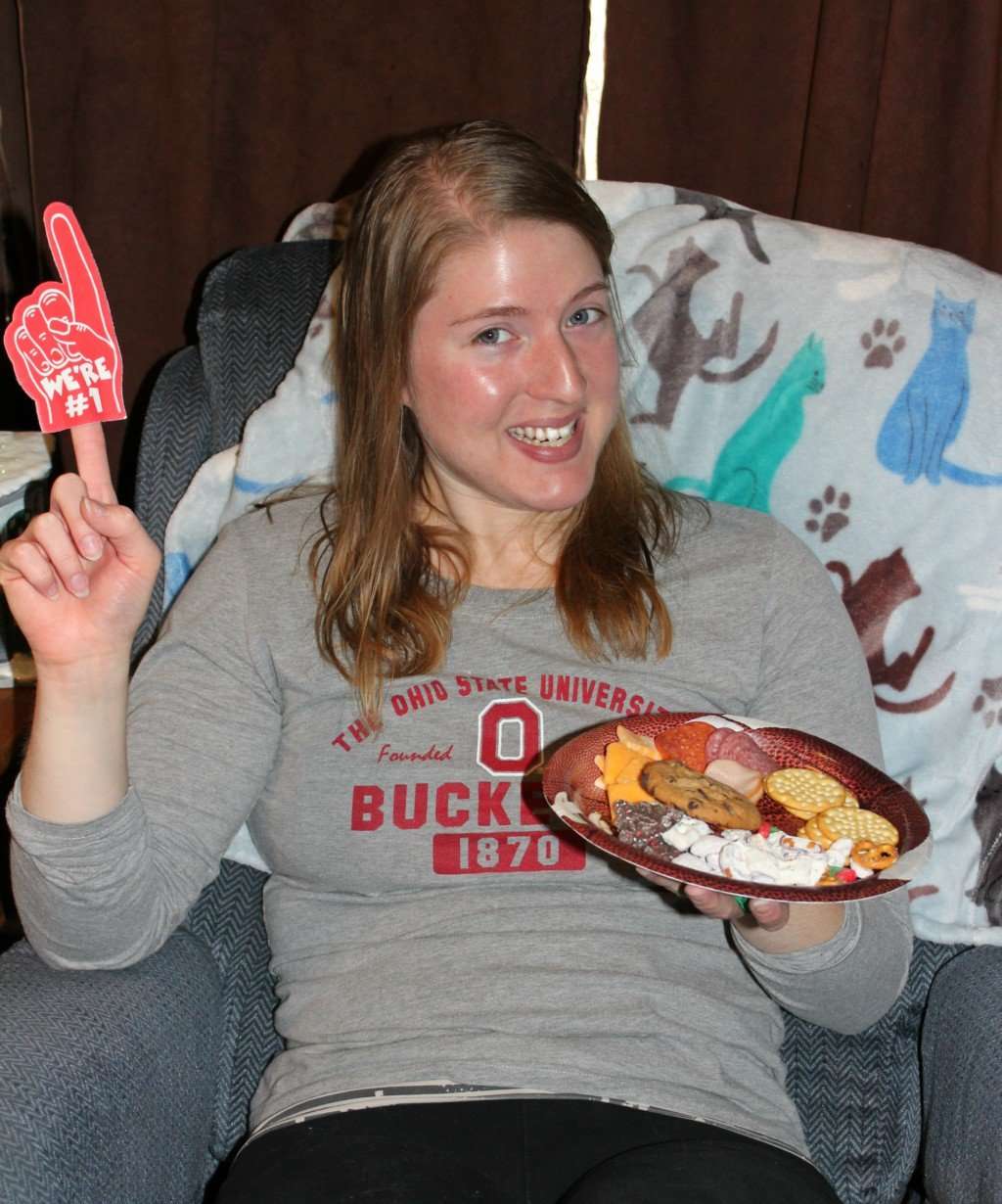 With our busy lifestyles, convenience is key. We were able to get everything ready in less than 20 minutes, and that included setting up the table too.  It also included me arranging the salami and pepperoni to make them look "pretty" in a row. I definitely recommend that you try one or two for your next party. The time you save means you can enjoy more time with your family and friends, and you won't miss a minute of the game!
You can find HORMEL GATHERINGS Party Trays at most Walmart stores or search for a location near you by using the store locator on Hormel's website.
Follow on Social Media