This is a sponsored post in partnership with Picture Keeper and BraVoMark. All opinions are mine.
Holiday Blessings
With the holidays quickly approaching, I'm sure you've got a lot on your mind. I'm here to remind you of something we tend to forget over the holidays: "It is more blessed to give than to receive." When we're children, that is something we don't often think about. I remember getting toy catalogs and watching commercials…those inspired my list to Santa!
Now that I am an adult, I know the truth of being blessed through giving. I love hearing about "Paying it forward" moments especially when it happens with someone I know. Before I became I blogger, I entered a lot of giveaways. Of course, I loved winning things I could use, but I also loved winning things I could share with others. It feels so good to give!
Giving Picture Keeper this Holiday Season
If you've not heard about Picture Keeper, here it is in a nutshell. Picture Keeper Connect offers a simple backup solution for your irreplaceable pictures, videos, and contacts you've got stored on your smartphones, tablets, and computers. Whether you're switching to a new phone, running out of storage on your smartphone, or wanting to safeguard important photos, Picture Keeper Connect is the simple solution for all devices.
Since Picture Keeper Connect is so easy to use, it makes a great gift for anyone on your list. Everyone I know would hate to lose their pictures. I've seen it happen to friends, and they're devastated when it happens. I would hate to lose my Disney pictures!
You don't have to be tech-savvy to use one.
Making a list? Checking it twice?
I know it can be hard to decide what to give certain people, so here's a reminder of people who'd love Picture Keeper Connect.
Grandparents: You know they love pictures! Giving them an easy way to keep them safe is a great idea!
People who travel a lot: I know a lot of travel bloggers and we take a lot of pictures!
Teachers: My daughter is a student teacher, and she's already finding that photos and videos are important for teachers.
Anyone with a big event coming up: Expecting a baby? Getting married? Got kids in sports, dance, plays, etc.? Perfect gift!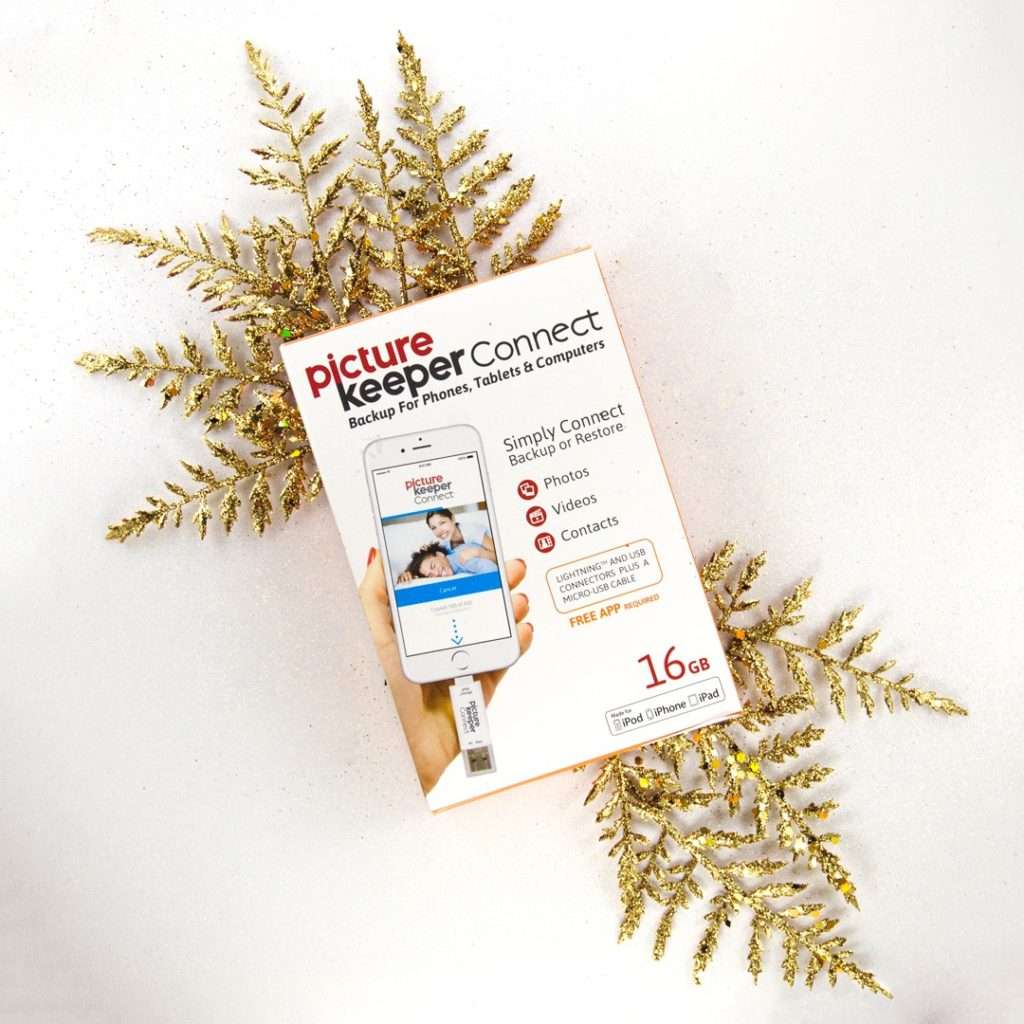 $250 Visa Giveaway & a Discount Code
You can purchase the Picture Keeper Connect for $119.99, or right now, my friends over at Picture Keeper are giving my readers 40% OFF their order by simply using the promo code : COZYCORNERS40 at checkout. This discount code is good through Dec. 31, 2017.
Picture Keeper is hosting a giveaway for two $250 Visa Gift Cards + two PK Connect 16GB (one for the winner to keep and one for the winner to give to a friend), and you can enter using the form below.
Picture Keeper Season of Giving Giveaway