Winter just isn't complete without a cozy fireplace. When you rent an apartment or a house, you might not have a fireplace available. Because technology is always changing and improving, there's a way to solve your cold and unbearable winter nights even if you don't have a traditional fireplace – an electric fireplace. Whether you're living in an apartment or renting a business space, an electric fireplace will satisfy your heating needs during winter. No need to deal with fumes, ashes, and logs because, with an electric fireplace, you just need to plug it in and enjoy.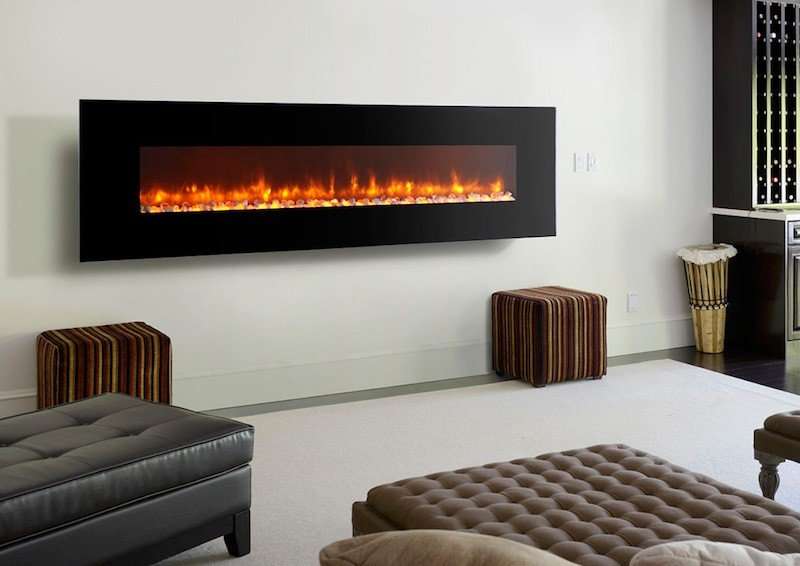 Are electric fireplaces safe for children?
Using a traditional fireplace is sometimes time-consuming and stressful. You need wood, kindling, matches, and lots more before you can use it. You might be nervous about using a conventional fireplace if you have children or pets. They are curious about everything, so, naturally, they'll be curious about a fireplace.
I've got a solution for you. The best electric fireplace keeps kids and pets safe from burns. Yes, they produce heat, but the surface stays at room temperature. You can install it in a safe corner or higher up on a wall to make it harder for kids to reach for it. If you want convenience and peace of mind with a fireplace, this is the ideal choice for you.
Which is better electric or gas fireplace?
An electric fireplace is better when compared to a gas fireplace if you don't want to deal with the hassle of cleaning a gas fireplace. With an electric fireplace, you don't need to pay for an expert to help since you can install it all by yourself.
Another great thing about an electric fireplace is that it can last much longer than a gas fireplace since they don't rust or corrode like gas fireplaces can. They also can add some style that's lacking in your place. There are many different design choices to choose from.
And for those of us who have kids, an electric fireplace is safer to use since the fire that you see is just a design and not real fire. That means you can avoid accidental burns, and you have the assurance your family's health won't be affected by any toxic fumes or smoke.
How much does it cost to run an electric fireplace?
You can save a lot of money and energy with an electric fireplace because you don't need to buy wood or gas every week during the winter season which can cost up to $60 to $190 per year.
When you compare electric fireplaces to electric heaters, an electric fireplace uses less energy use because an electric heater takes more time before it heats the whole place. An electric fireplace heats up the area much faster.
You can install an electric fireplace on your own, so you don't need to worry about added costs. And, you won't need to hire someone to clean your chimney since the fire is just for looks.
So what's the verdict?
Getting an electric fireplace is a great investment. You will have the cozy, comfort of a fireplace during the winter and the added benefit of lower energy consumption. You'll know you're keeping your children, pets and home safe from fire hazards too.