Remodeling your home can be a great way to make it more comfortable for your family to live in. There are many different reasons people choose to remodel their homes. The following are a few reasons why someone may choose to remodel their home.
Make a Home More Energy Efficient
Many people need to remodel their home to make it more energy efficient. Having outdated windows in your home can make your heating and cooling bills much higher. Replacing your windows with more energy efficient options can help homeowners start saving money right away.
Hire professionals to install new windows for you. If you live in the Houston area, finding good window installation in Houston will ensure that everything is properly sealed and leveled, so your windows are as efficient as possible.
Increase the Resale Value of a Home
Some people remodel their home to increase its value. Remodeling makes homes easier to sell. Outdated decor and features make selling a home more difficult. That means the asking price will be much lower than the homeowner wants. Simple remodeling jobs, such as removing walls, updating the kitchen, or remodeling the bathrooms can greatly increase the overall value of your home.
Create an Open Floor Plan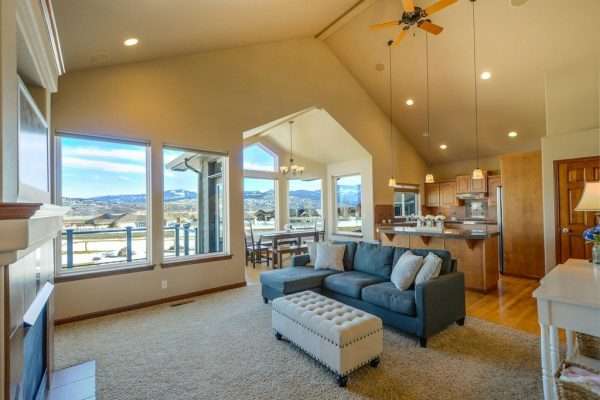 Most older homes have lots of walls and smaller rooms. Homes were separated into lots of smaller rooms. That gave them more privacy. Now people like an open floor plan in their house. It is easier for them to interact with people in other areas of the house this way.
Before walls can be taken down in a home, a contractor must determine if the walls are load bearing. Load bearing walls are walls that are holding the weight of the roof. If a load-bearing wall is removed without the weight being redistributed, it could cause the roof to collapse. It costs more to remove a load bearing wall than a wall that is not load bearing. A lot more work goes into replacing a load bearing wall.
Create More Living Space
Some people choose to remodel their home because it is too small to meet their family's needs. You should hire a contractor to do the work. The contractor will know which permits to get for any work you want done.
If you have changes that you want to make to your home, it is best to meet with a contractor and discuss the changes with them. They will be able to let you know if the changes are possible and give you a rough estimate of what the cost will be. This lets you decide if the job you want done is worth the investment or not, so you only make changes that will be worthwhile for your family.