Hi guys! It's Molly. I'm taking the helm when it comes to Star Wars here at Christy's Cozy Corners. Mom (Christy) loves Star Wars, too, but she's entrusting me with a bit more blogging responsibility. The new Star Wars movies really reignited my love for Star Wars. Now I'm ready to share that love with the rest of you!
The new Star Wars movies: Reigniting a passion
Although Star Wars has always been a part of my life (insert tales about childhood light saber duels and endless fights with my brother over LEGO Star Wars), it wasn't until Star Wars: The Force Awakens came out that I really began appreciating the amazing world that is Star Wars.
I never really understood why the prequel trilogy receives so much criticism. I couldn't wrap my mind around not only watching all of the movies, but also reading all of the books and exploring the lore that acts as a sort of backbone to the franchise.
I still haven't read any of the books. I still haven't dug into the Star Wars lore. I still don't really understand why the prequel trilogy gets so much flak. I am part of a new generation of Star Wars fans (millennials represent!) and it was the new Star Wars movies that finally made me fall in love with this crazy genre-bending world.
3 reasons why the new Star Wars movies are important
Now, I am a firm believer that the book is always better. (Meaning, the author is the better interpreter of the story than the film crew). I'm sure some fans have plenty of reasons why they're disappointed with various aspects of the new Star Wars movies. Again, (and I'm being completely open with you guys), I don't know everything there is to know about Star Wars.
What I do know is that I finally understand why Star Wars is so important and why people love it. I don't want to get into a debate about the original films versus the new films. Instead, I want to share with you the three (main) reasons why I think the new Star Wars movies are important, and why they are important to me personally.


Reason 1: Diverse representation
In 2015, Variety reported that the Center for the Study of Women in Television and Film at San Diego State University "found that females comprised a paltry 12% of protagonists in the top-grossing films of 2014" and "In secondary roles, females are underrepresented, comprising 29% of major characters and 30% of all speaking characters." In the same year (2015), the Washington Post reported that "Of the top 100 films last year, 73 percent of all characters were white, and only 17 of those movies starred non white lead or supporting actors, University of Southern California researchers found."
The new Star Wars movies are breaking these trends. In fact, the sequel trilogy's three main protagonists break this mold entirely: Rey is the strong female lead, and both Finn and Poe give the movie a culturally diverse cast. Not to mention Leia, the epitome of a strong female lead, and Rose, who is both a female and non white character.
Of course, it's not just the new trilogy that features diverse representation. Rogue One: A Star Wars Story features an entire host of diverse characters: Jyn, Cassian, Bodi, Chirrut, and Baze. Solo: A Star Wars Story will also feature diverse characters when it comes out in May.
Diverse representation is extremely important because people of all backgrounds can go to the movies and see someone who looks like them being epic and inspiring on the screen.
Reason 2: Hope
No matter what your political beliefs are, it's hard to deny that the world is pretty dark right now. Hope is in short supply and we can use all we can get. The new Star Wars movies, like the originals, tell a story based on hope.
Hope for the future
First, the new Star Wars movies give their audience a story about hope for the future. Like the originals, the sequel trilogy includes an evil government trying to control the galaxy, and rebels trying to resist. The sequel trilogy contains many hopeless moments, and The Last Jedi contains many failures on the part of the characters. And let's not forget that Rogue One ends with (spoiler!) all of the protagonists dying for the cause.
Despite these hopeless moments, the characters hold on to hope. Leia assures Rey, "We have everything we need" when Rey wonders how they will build a rebellion from what little they have. Leia (albeit a CGI Leia) also confirms that the tragic sacrifices made in Rogue One have finally brought the hope they need to bring down the Empire. No matter how dark things may seem, these movies tell us that there is always hope for the future.
Hope for belonging
Next, the new Star Wars movies tell a story about hope for belonging. Rey is an orphan abandoned on Jakku. When it becomes clear that her family isn't coming back, she begins looking for belonging elsewhere – with Han Solo, then Luke Skywalker, followed by Ben Solo. Finally, it seems like she has found her belonging in the Resistance with Finn, Poe, Chewie, and Leia.
Rey is not the only character searching for belonging. Ben Solo (spoilers!) was feared by his own family, and he sought belonging with Snoke. When it became clear that Snoke didn't offer what he needed, Kylo turned to Rey, who inevitably let him down, too. And that leads to the third aspect of hope these movies bring to their audience.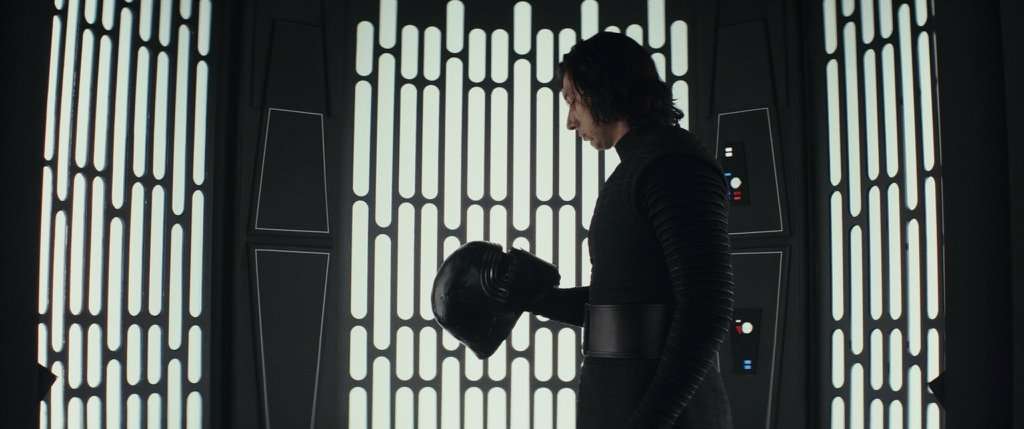 Hope for redemption
If you've seen The Last Jedi (and I hope you have if you're reading this post!), you know that Kylo Ren is really Ben Solo, the scared boy whose master had failed him. Piecing together his back story from the novels, we know Leia knew he had equal parts light and darkness. She wanted her son to be trained in the light, so she sent him to train with Luke. Luke did not believe he (or anyone) could turn Ben from Snoke's influence, and his fear turned Ben Solo into Kylo Ren.
Despite her son's dark side, Leia believed he could be turned, begging Han to bring their son home. When Leia's hope for her son's redemption failed, Rey believed Ben Solo would turn. Finally, Luke reassures Leia that "No one's ever really gone" when she tells him she knows her son is gone. No matter how dark Ben Solo/Kylo Ren appears, there is always one character (and many audience members) cheering for his redemption.
Reason 3: Continuing the legacy
Have the new Star Wars movies diverged from George Lucas's vision? Perhaps. But when it comes down to it, there are so many parallels between these new movies and the originals. Some fans might be able to present a case for why the new movies don't fit the original canon, but here's the bottom line: the new Star Wars movies are preserving the legacy of Star Wars and gifting it to a new generation of fans. There are similar, powerful themes between the original trilogy and the new Star Wars movies, and this just reiterates that Star Wars – whether the original trilogy or the new movies – is still relevant.


Why the new Star Wars movies are important to me personally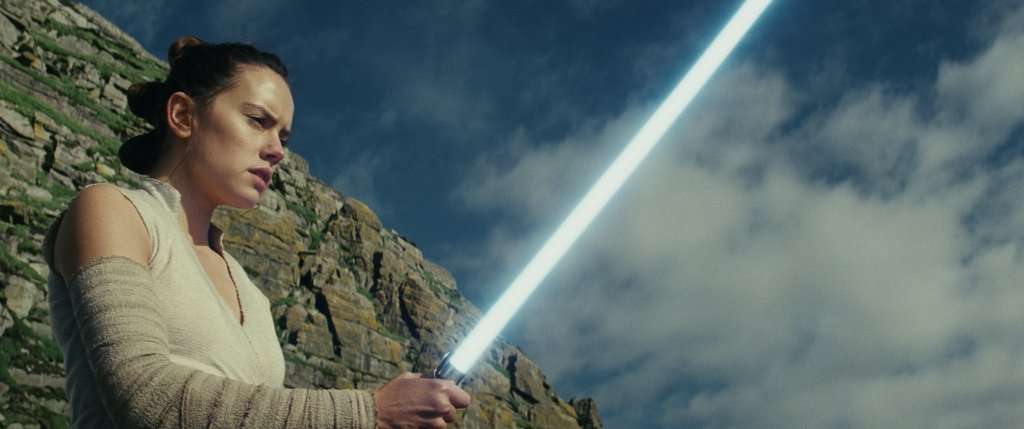 As I explained earlier, although Star Wars was a part of my childhood, I didn't absolutely love it until I saw the new movies. Although Leia and Padme were both central characters in the originals and prequels, there weren't enough female characters in the movies. If I wanted to role play Star Wars with a girl friend, we had to create a second female character ourselves. Not to mention, no matter how awesome Leia and Padme are, I always wanted to be a Jedi. Now, with the new movies, I see characters I can relate to. There's a girl character wielding a light saber. Girls can be Jedis, too! Jyn Erso was an essential character in Rogue One, and I didn't feel like she was just there to be the pretty face. Again, Leia and Padme are awesome, but they're just side characters compared to their male counterparts.
Now, little girls have so many female characters to role play and look up to (and I am not-so-secretly jealous).
And there you have it! The three reasons I think the new Star Wars movies are important, plus why they are important to me. What are some reasons they are important to you?

The next chapter
Board the Millennium Falcon and journey to a galaxy far, far away in SOLO: A STAR WARS STORY, an all-new adventure with the most beloved scoundrel in the galaxy. Through a series of daring escapades deep within a dark and dangerous criminal underworld, Han Solo befriends his mighty future copilot Chewbacca and meets the notorious gambler Lando Calrissian, in a journey that will set the course of one of the Star Wars saga's most unlikely heroes.
The film stars Alden Ehrenreich, Woody Harrelson, Emilia Clarke, Donald Glover, Thandie Newton, Phoebe Waller-Bridge and Paul Bettany.
SOLO: A STAR WARS STORY opens in theaters everywhere on May 25th!
Like STAR WARS on Facebook: https://www.facebook.com/starwarsmovies/
Follow STAR WARS on Twitter: https://twitter.com/starwars  
Follow STAR WARS on Instagram: https://www.instagram.com/starwars/ 
SOLO: A STAR WARS STORY opens in theatres everywhere on May 25th!
#HanSolo
Post written by Molly Maurer