It doesn't matter if you just moved into your house, have been there for 25 years, are planning on moving or even renting out your home. The upkeep of your home is vital, to you and those that come after. Every year people are hit with high and unexpected bills for housing repairs. You could save thousands if you take the correct steps to maintain your property.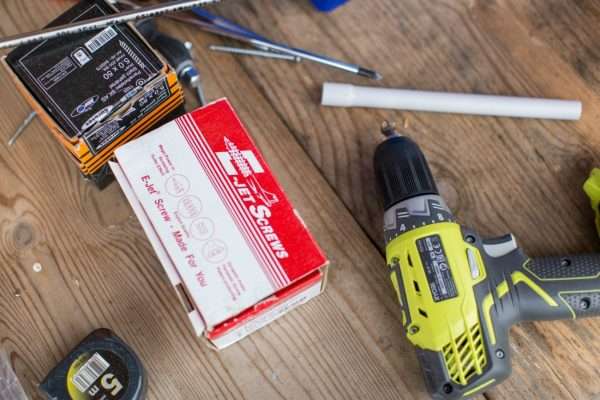 Below is a list of simple but efficient things you can do to keep your home in the best condition and avoid those costly bills.
Home Maintenance That Will Save You Thousands
Get all of your ventilation, AC and heating units checked over. An inspection of your HVAC system should be done at least once a year. Use a company like

ABC Home & Commercial AC Repair

to make sure it is done to the highest standard. You're going to avoid thousands of dollars in repairs if you catch something early.

Get your carpets cleaned. Carpets, even when cleaned daily, begin to get worn down and build up layers of dirt and allergens. You should have your carpets deep washed by a professional company at least once a year. If you have particular high traffic areas, pets or children, then you might consider having it done twice a year.

Water intrusion needs to be handled very well. From a safety perspective, it can be a cause of mold and mildew, rot wood and more. Take some time and inspect the following areas:
Drains

Sinks, Shower, Toilet 

Window Seals

Gutters, downspouts

Any exterior walls that don't get sunlight

Exterior painted walls
You can do these jobs yourself, but you are likely looking at cleaning, sealing, caulk and repairs. You can get a tradesperson in if you aren't comfortable, and they'll do a fantastic job. This is something that needs regular attention. Water intrusion can cause devastating damage to a building.
Look up. Your roof takes a beating from the weather day in and day out. If you live in an area that gets a lot of rain, extreme heat or snow, you are going to need to check your roof a little bit more often. In general, roofs are incredibly hard wearing, but it is imperative you get it looked over. Having an inspection done means you could potentially add around 40 extra years to your existing roof. By having cracks repaired, tiles replaced, sagging or leaking sections replace, you're saving money on a very costly job in the future.

You might think that a little bit of cold air is the only thing that an old window can let in. Sadly, this isn't the case. Old or ill-fitting windows can let in a lot of moisture causing mold. Dampness creates a lot of expensive damage. Have a qualified window fitter in to do the check. This way it is likely you'll miss something.

You can cause accidental water damage to your plants, trees, and foundation of your house by overwatering your lawn and garden. It is a perfect idea to think about getting sprinklers for your garden and lawn. If you already have a sprinkler system but are seeing any peeling paint or bubbling paint in or around the garden, you need to adjust the settings.

Fire prevention is very important. This is a very simple tip.

Clean out your dryer vents

. Remove all lint. This will stop it from building up and prevent it from overheating and causing a fire.

Get your pipes checked over. It is very likely that over the years your plumbing work has leaked, needs tightening, or isn't working as well as it could be. It might even be wasting water in an area you can't see. Have a plumber give the pipes a once-over, so you know what you are dealing with. If you get the all clear, you can relax a little.

Your

brickwork

might need some TLC. Head back outside, and check out your exterior walls. You may only need to clean your bricks with a powerwash or a hose. If you spot any areas that are damp, or have mold or mildew, you can use a one part bleach and one part water mixture to take care of it. Be sure to damp the walls down first, so they don't soak up the bleach. If you spot anything a little more serious, like cracks or chips, it is worth calling a contractor in to take a look. Cracks signify a problem that needs to be taken care of in a lot of cases. It is better to get this done sooner rather than later.

Another big job is electricity. If you live in an old property, you might want to think about getting this upgraded completely. If you live in a relatively new house, then getting an electrician out to have a look is a good idea. Check your bulbs, outlets, and cords checked. You should also check smoke detectors and carbon monoxide detectors at least yearly.

You need to call a contractor asap if you notice any cracks around your foundation, the house leans even slightly to one side or cracks develop where the drive and house meet. It might only require light repair work. If you leave it, you might be looking at thousands of dollars of work that will need doing.
This is by no means an exhaustive list of things that you can do now to save money in the long run on home repairs. These things do cost money, so you can space them out over the year. Book them when it makes the most financial sense to you. Find out when it was last done too. Doing these things can save thousands in the long run.