It's been a long, hard road, but we're finally in the home stretch! 24 days. INFINITY WAR will be here in only 24 days! This week we're watching DOCTOR STRANGE as our Marvel Movie to Watch before INFINITY WAR.
DOCTOR STRANGE
I've been a Benedict Cumberbatch fan from the first moment I saw him on BBC's Sherlock. I mean those cheekbones…that turned up collar…
But I digress. We're here for Stephen Strange, M.D. not Sherlock (though come on, people). In DOCTOR STRANGE, Dr. Strange is a brilliant neurosurgeon. When he is injured in a car accident, he loses the use of his hands and pretty much his will to live. He tries everything, yet nothing works until he hears about a prior patient being "healed" in Kamar-Taj. It's all very mystical, and he doesn't believe until he meets the Ancient One who blows everything he's ever believed out of the water.
Since he's got a photographic memory, he learns quickly. He questions everything, yet he recognizes that this isn't about science. It is about belief. As the movie progresses he finds himself delving into an ancient text that leads him to the Eye of Agamotto. This is where INFINITY WAR comes in.
The Time Stone
The Eye of Agamotto holds the Time Stone in the Marvel Cinematic Universe. Dr. Strange learns to use it to bend time. Of course, since it is one of the Infinity Stones, Thanos wants it.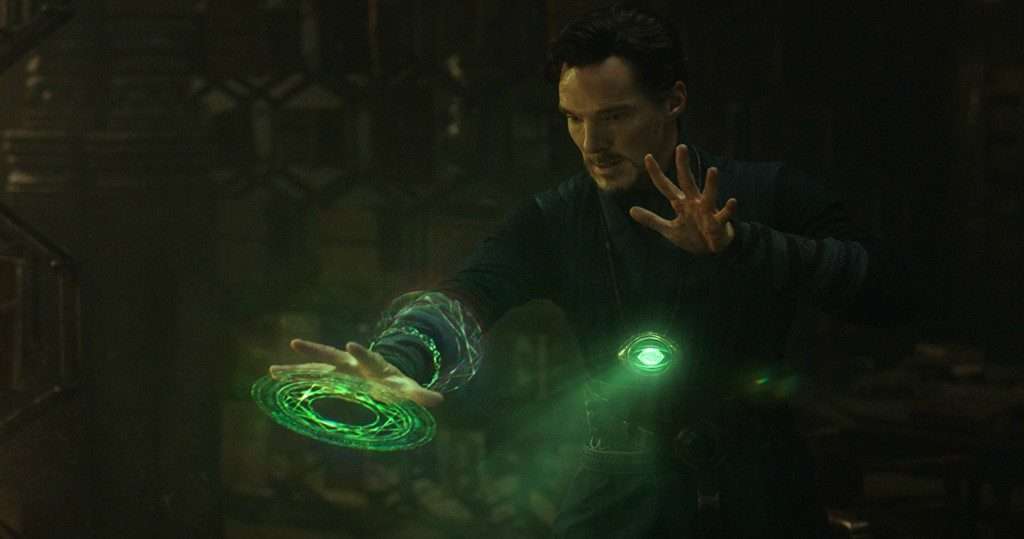 We've been shown several pictures and trailers for INFINITY WAR with Dr. Strange in them. I've heard that some people think Dr. Strange will have his mind manipulated by one of the Black Order, and he'll turn against the Avengers…I hope that isn't true! We will see in 24 days! I am excited to see if Dr. Strange survives, and the Time Stone stays safe from Thanos. I cannot wait!
Trailers
Follow
Like AVENGERS on Facebook: https://www.facebook.com/avengers
Follow AVENGERS on Twitter: https://twitter.com/avengers  
Follow AVENGERS on Instagram: https://www.instagram.com/avengers/ 
AVENGERS: INFINITY WAR opens in theaters everywhere on April 27th!
#InfinityWar