Han and Chewie are BFFs, but it wasn't always so! I've got some totally cool concept art featuring Han and Chewie, a few bonus clips, and two recipes courtesy of Geeks Who Eat!
You know how much my daughter and I LOVE SOLO: A STAR WARS STORY. We've both written multiple posts about it and have shared it all over social media. It was so well done, and Alden Ehrenreich did a great job as Han Solo. No, he's not Harrison Ford, and he's not the same Han as Harrison Ford was at the time of A NEW HOPE. He's a younger Han. He's still snarky, but he has less confidence. Ehrenreich's Han Solo is younger, and he hadn't been jaded by everything that Harrison Ford's Han had been. Yes, I feel strongly about this! See it for yourself on digital now or blu-ray September 25.
Solo: A Star Wars Story
Again, this is a Star Wars story. If you want origin stories, you're not going to get the original actors! This is a GREAT story. I love how Han and Chewie meet. Seeing this young, unsure Han is a treat. We get to see how he got his last name. Darth Maul is in this for goodness sakes! How can anyone say this wasn't a great movie? It was and is amazing! Watch it with fresh eyes and don't make comparisons. You'll love it!
You can check out my previous post about the bonus content on the digital and blu-ray copies. And don't miss my daughter's 7 Best Scenes from Solo post. In this post, I've got some cool concept art, bonus clips, and a couple of recipes!
Han and Chewie Concept Art
Han and Chewie definitely have one of the best friendships ever in probably any movie. You can't have one without the other. Like I said before, Han and Chewie "meeting" is definitely one of my favorite scenes. I love that Han can speak Wookie! The shower scene is hilarious. If you've seen SOLO already, you'll recognize some of these scenes, but there are a couple here that didn't make it in the final version of the film.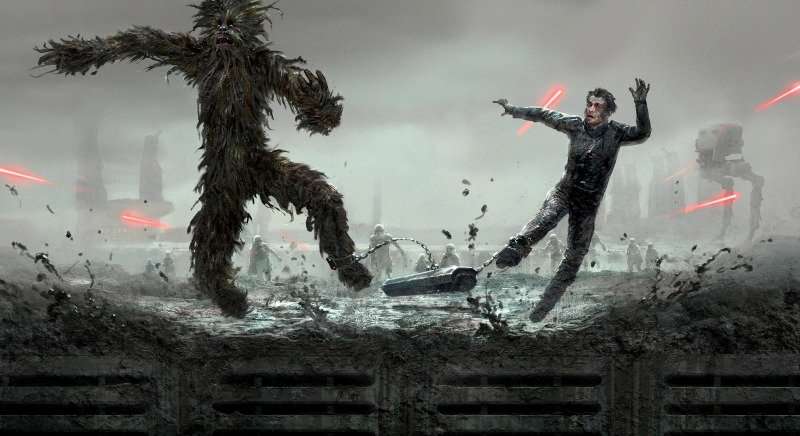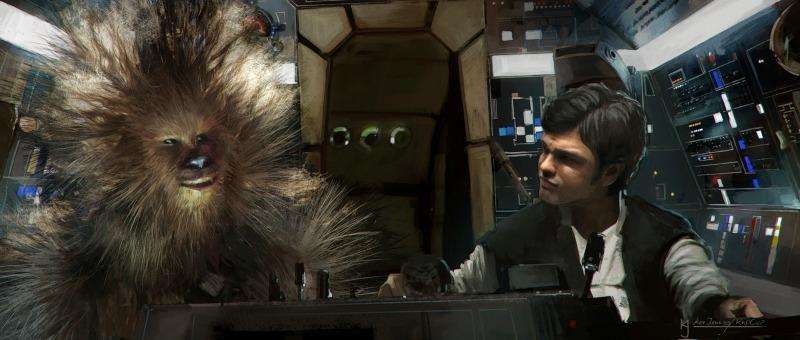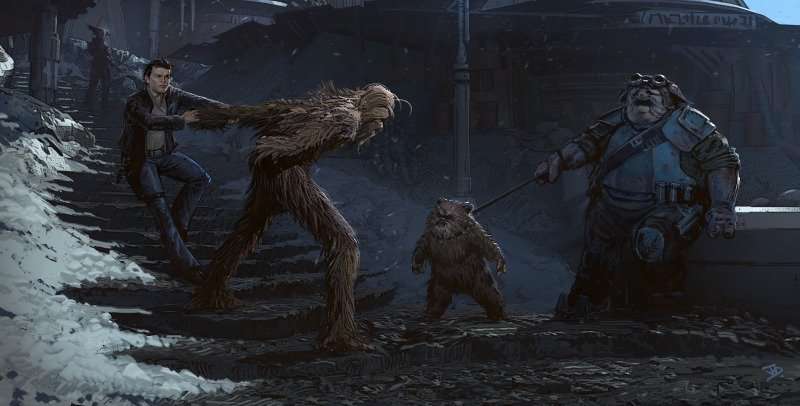 Bonus Clip: Snowball Fight
This is cute! Watch it to the end!
Bonus Clip: Animal Sounds
This is really cool! Who'd have thought that this is where Chewie's voice came from…
Bonus Clip: Jumping to Hyperspace
I have to say, L3 is totally my favorite character. I love that she's in this clip.
Galactic Recipes
Though cook-out season might be coming to a close here in Ohio, it's tailgating season! These Millennium Falcon Burgers and Han's "Dice-d" potatoes might be something you want to make for game day or any day!
Get a printable version of this recipe here: SOLO Millennium Falcon Burgers
Get the recipe for Han Solo's "Dice"-d Potatoes here: SOLO Diced Potatoes

Follow on Social Media
Website: http://www.starwars.com/solo
Facebook: http://www.facebook.com/StarWarsMovies
Twitter: https://twitter.com/StarWars
Instagram: https://instagram.com/StarWarsMovies
YouTube: http://www.youtube.com/starwars