What you need for your new baby's crib
When you are preparing for a new baby there are so many things that need to be done. There so many things to buy, many of which then have to be put together. You will need bottles, formula or a breast pump, blankets, crib, bassinet, sheets, clothes, baby proofing items, toys, books, and so much more. The list of things that you need often seems endless. It is always easier when you have some sort of guide to help you along.
Quite often, expectant parents turn to a relative or friend to show them the way, but this is not always possible. Many items such as toys, mobiles, baby bathtubs, and breast pumps come with instructions to help you along. Then there are some items such as a crib that has instructions on how to put it together, but not how to properly set it up with sheets, mattress, etc. this is when you need a little extra help.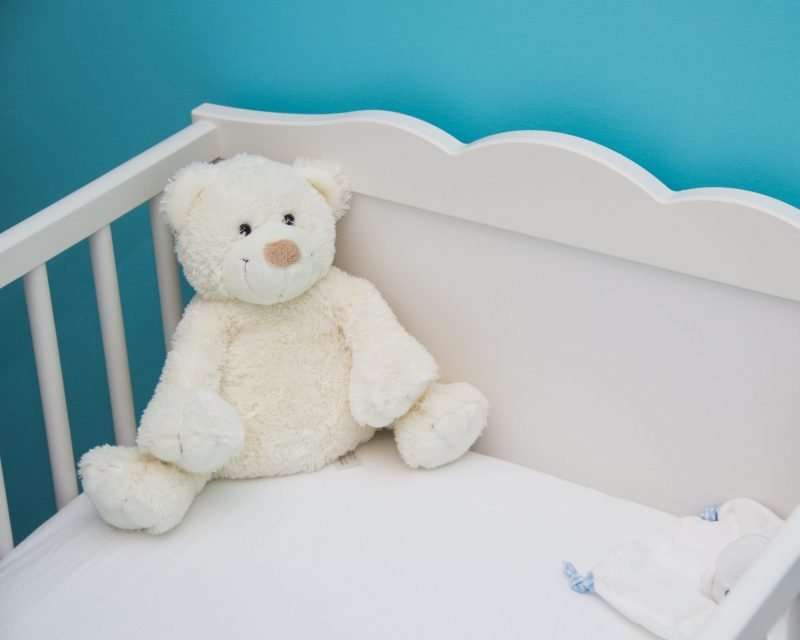 Guide to setting up your new baby's bed
Here, you will find a step-by-step guide on how to set up the perfect bed for your brand new baby. There will a short guide on how to put the bed together, but the main focus will be how to proceed once the bed has been assembled. In essence, creating the optimal sleeping environment for baby.
Buying a crib
First, let's talk about the bed itself. Obviously, the first step is to purchase the crib. Many stores carry cribs, this includes specialty baby stores as well as places like Walmart, Target, and Macy's. There are many different models to choose from, so take your time making this decision. You will need to choose one that will fit in the area you have designated for it as well as be sturdy.
Price is also a very common factor when choosing a crib. If you do not have the option of simply browsing in-store at the different models available, online research is an incredibly useful tool. You can search for different companies, stores, models, anything that you wish to learn more about.
Setting up a crib
After choosing one, purchasing it, and bringing it home, it is time to put it together. You will need a few tools to successfully assemble the crib. This generally includes a Phillips head screwdriver, a flat head screwdriver, and a hammer. The crib will include all of the screws and/or nails that you will need so that is not a concern. However, it is never a bad idea to have some extra screws in different sizes just in case any would become lost.
If you want to ensure that the screws are as tight as they can be, consider using a drill instead of a screwdriver. There will be an instruction sheet in the box with the pieces, but do not worry, it is a very simple process. There will be two ends, one stationary side, one movable side, and a bottom panel. Each will have screw holes that line up perfectly with the adjoining pieces, simply insert a screw and tighten it. Be sure you do not leave any of the screws loose as you do not want to risk any part of the crib coming apart.
Buying a crib mattress
Now that you have the crib built, it is time to make it nice and cozy. First, you will need a crib mattress. They vary slightly in size so you will need to make sure that you purchase on that will fit snugly into the crib. There should not be any gaps along the edges between the mattress and the crib walls.
Baby's sheets and blankets
Next, you will need a few sets of sheets. It is always best to have at least one extra set for those times when you have to wash the current one. Crib sheets will only have a bottom fitted sheet, as it is not always a good idea to have loose sheets of blankets in the crib when the baby is in there alone.
There are fantastic sleeper blankets which are essentially wearable blankets that are perfect for newborns. The difference between these and regular blankets is that the wearable blanket cannot be kicked off or moved.
You will also need a waterproof mattress protector to go under the sheet so the mattress will not be ruined in the event of a diaper-related accident. Receiving blankets and footed sleepers are also great products to have as ways to keep baby warm. Also, swaddling a baby in a receiving blanket often helps them to sleep better.
Newborn pillow
Another item that will provide added comfort for your baby is a newborn pillow. Generally speaking, it is not recommended to have pillows in the crib with infants. But the newborn pillow is designed specifically for newborns to keep their head secure as well as provide comfort.
These pillows have built-in indentations in the center of the pillow. They are designed in such way that the baby's head stays perfectly in the middle of the pillow and does not allow for turning or moving the pillow. 
There are many companies that make these special newborn pillows. One very popular company is My Little North Star, they carry the pillows as well as sheets, changing pads and covers, and many other baby products.
Mobile
Finally, attach a mobile of your choice to the crib to stimulate your baby. There many designs and characters to choose from.
The rest of baby's room
Now that you have set up an amazing bed for your new baby, you will need to work on the rest of the room to provide the best sleeping area possible.
One of the most important things to add is a baby monitor so that you can listen for your baby from any room in the house.
Next, a comfortable rocking chair for you to rock your baby in when trying to get him or her to sleep.
Lighting is also very important, not too bright, and not shining directly into the baby's face.
Other items to consider are a baby swing, a bassinet, and a noise maker to play soothing sounds. All of these things combined will provide the very best sleeping environment for your sweet new bundle of joy.