If you're planning a trip to Miami, I have some great tips to share with you on how to prepare for your trip. Miami is one of the most popular tourist destinations in Florida. The beaches, museums, sports, and cultural attractions make this city one in which everyone can find something to enjoy. You can even experience a whole new world by heading to Little Havana. There are a lot of things you can plan in advance in order to make sure it's one of the best vacations you've ever had.
5 ways to prepare for a trip to Miami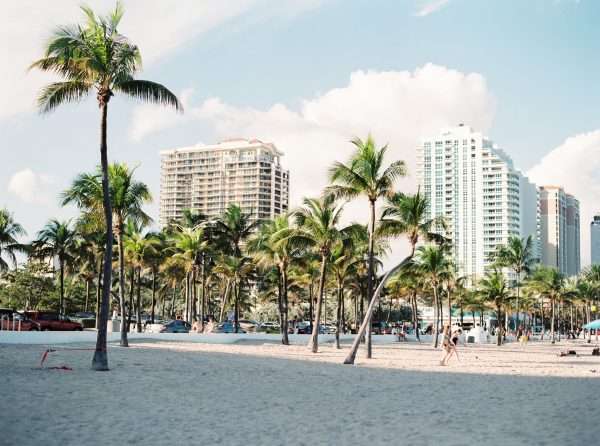 Set a budget before you start preparing for your trip to Miami
The first thing you need to do when preparing for your trip to Miami is to set a budget. This means setting an overall budget, but it also means you need to focus on all of the individual parts of the trip too. Consider how much your transportation is going to be, how much your accommodations will cost, how much you want to spend on attractions while you're there, and how much you want to budget for food and drink.
This doesn't mean you're prepared for every single expense, but you'll know exactly how much the major expenses will be. Your flights and accommodations are the easiest to budget for. You know what they cost ahead of time. You can also find out how much you'll be spending on doing "touristy" things by visiting the websites of the places you want to visit. Let's say you want to go to a Miami Heat game. You're going to buy the tickets in advance, so you know where that fits into your budget.
Knowing how much your dining experiences are going to cost is a little trickier. You'll have to check local guides, so you'll have a ballpark figure. Don't forget to tip your servers either! So set your food budget, and just make sure your family knows that they're not getting $50 steak dinners every night! Take out pizza is always a good option when it comes to eating on a budget on vacation!
Shop around for accommodations
Although you may find an accommodation you like quite quickly, it's important that you're shopping around for the best deals. Yeah, I'm sure we'd all like to stay in a 5 star resort, but if you spend all of your money on your room, you're going to be really bored…and hungry…while you're in Miami!
While it might seem like shopping around will take extra time in preparing for your trip to Miami, the less you spend on your hotel or villa, the more you'll be able to spend while you're enjoying your vacation. Check price comparison sites like booking.com for the best possible rates.
Research your entertainment options ahead of time
Now that you know what your budget is and where you're going to stay in Miami, it's time to think about what you're going to do while you're there. There are so many different activities for all sorts of interests, so doing your research will allow you to find activities that everyone will enjoy. Whether it's hanging out on the beach for a part of each day, taking a boat ride, visiting the Everglades, or strolling down the streets of Little Havana, there's something for everyone. For more information about Miami boat rentals, you can visit this site.
Get recommendations for places to eat
If you're a foodie, Miami is a great city to visit. With so much of their food being influenced by the nearby island of Cuba, you can be sure you're going to taste some incredible dishes. One of the best things you can do to be prepared for your trip to Miami is to check out places like Instagram and Pinterest for recommendations of places to eat. Just do a search for Miami food. You'll be able to find lots of inspiration, giving you a chance to check the reviews of your favorites before you go. Then head to the restaurants' websites to check out prices. Don't be afraid to call for prices if they aren't listed!
For a guide on what to eat and drink when visiting Miami, you can visit this site here.
Prepare a loose itinerary for your trip to Miami
Once you have prepared for your trip to Miami, and you know pretty much what you want to do, you can start to put together an itinerary. Whether this is something you're going to strictly follow or something you're going to use as guidance, an itinerary means you're less likely to miss out on the things you want to do.
The best way to make an itinerary is to look at all of the locations of the places you want to visit, grouping them together by ones that are near to one another. Once you've done this, you will be able to create a day by day list of what you're going to visit on each day. It will take time, but it will definitely be worth it. Just remember, if you're traveling with your family, this itinerary is going to be very loose or everyone is going to be very cranky!
Are you considering a trip to Miami this summer? What do you struggle with when you're preparing for a trip? And do you struggle with post vacation blues? Here are some tips for that! Let me know your tips to prepare for a trip to Miami in the comments section below.