If you are an author or a blogger who promotes books frequently, you need to try Book Brush. I'm tyring out Book Brush free for three months thanks to Propeller Consulting, LLC, so I'm here to tell you what you need to know. My opinions are 100% my own. So, authors, I really think you will benefit from Book Brush. They have what you need to promote your books!
Book Brush Has What You Need to Promote Books
As a blogger who does not strictly promote books, I found some pros and cons with Book Brush. Here is an image I created recently for a different post:
Using Book Brush as a blogger
Now, as you can see, I used a lot of images in this graphic, so it took me a long time to get the sizing correct and to get the books lined up fairly evenly. I can see a couple of imperfections, but it's pretty close to how I wanted it to look. I like the variety of book templates that Book Brush has available. That's especially important if you're an author using Book Brush and want to promote your book in different formats.
As I was using it to create the above graphic, I noted one thing in particular that I think they could improve upon: their grid lines. Now, if you're just promoting one book, you probably won't need to use the gridlines much if at all. As a blogger creating a graphic like the one above, I needed much tinier gridline options. Even using the gridlines provided, I couldn't line things up evenly because the grid is too widely spaced. Another option to help us bloggers out would be giving us a way to know if our images align by using red lines that shoot through the image while you're aligning it.
Using Book Brush as an author
I'm going to pretend I'm an author now and show you an option that an author could use as well as outline the benefits of using Book Brush to promote your book.
Book Brush can create ads with 3D cover images (30+ templates) in minutes.
Book Brush will let you choose pre-made templates for Amazon ads, BookBub ads, Facebook ads, and more.
They've got over 1 million royalty-free images and book stamps for you to use.
The site has a Video Creator to easily create Video Effects behind a Promotional Image.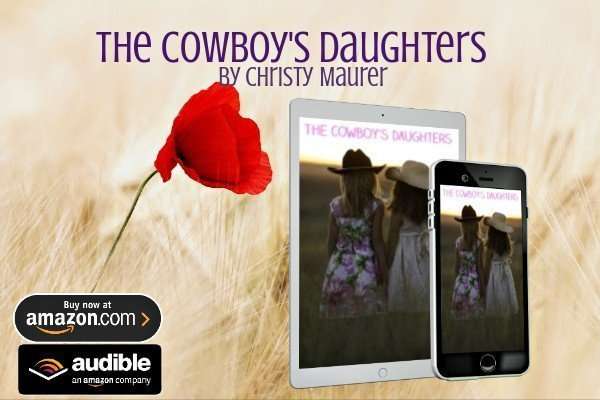 So, there's an example of how an author could use Book Brush to promote their book. They've got a lot of different book templates, so you can show your book as an eBook like I did here, and they've got hardcover and softcover templates too. You've got the option of using the free plan or the paid plan depending upon your needs as an author or blogger.
Give the free plan a try, and let me know what you think!