Everyone knows it's important to go to the dentist to have healthy teeth, gums and a winning smile, but did you know that the health of your mouth, affects every part of your body? Your dental health affects your body health!
It's not only what we put in our mouth that matters! How we take care of our mouth leads to a healthy heart, mind and body. Good oral health can limit your exposure to heart disease, stroke and memory loss. This is why it's so important to start taking care of your oral health early.  A healthy mouth equals a healthy you!
Dental Health Affects Your Body Health
The people at Smile Health Dental Plans know that your dental health affects your body health, and they have come up with one of the most simple and affordable Dental plans on the market today!
Smile Health Dental Plans would like to know how you take care of your oral health and what you do to ensure a healthy smile!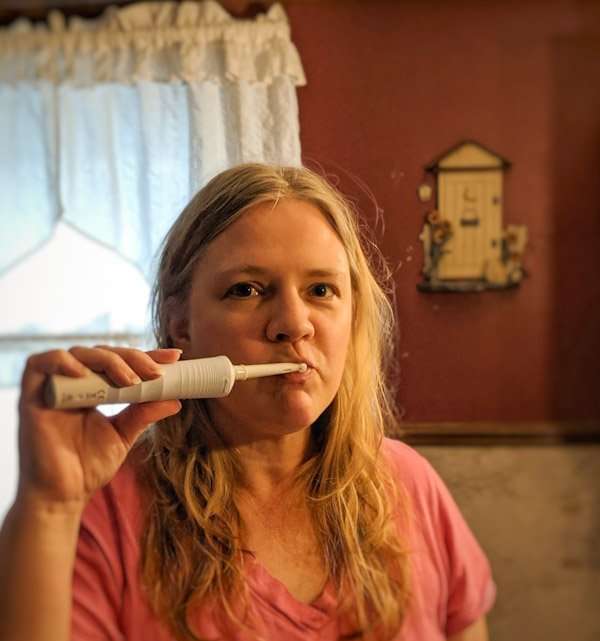 Check out their website at https://smilehealth.com.
About Smile Health Dental Plans
Smile Health Dental Plans are an affordable alternative to traditional dental insurance. Members pay an annual fee to receive discounts all year long. And with Smile Health Dental Plans there are no hidden costs, just savings of 20% or more on many preventative, restorative and cosmetic dental treatments. You get immediate benefits, no health restrictions, no waiting periods, no claims, no maximums, and more!
8 tips to save your smile and your life
Download the Your Smile Health = Your Body Health PDF featuring 8 tips to save your smile and your life.
Dental health and your body's health
How do you take care of your dental health? Do you visit your dentist twice a year? Brush, floss, swish? Here's a story I have to share with you about how your dental health affects your body health.
Once upon a time, I was ten years old. Hard to believe, right? I was having a great time swimming and playing Marco Polo. Well, the place I was swimming had slides, and wouldn't you know it, I banged my teeth right into one of the slides and broke my two front teeth! I didn't see them because apparently the lifeguards and owner of the swimming place were smart enough to keep me away from a mirror! My parents came and took me right to my dentist, Dr. Brediger who proceeded to make them look normal again. They weren't capped; however, he used this stuff that was new at the time that, I guess, was made to fix broken teeth.
So, fast forward 20ish years, and I start having this swelling in my mouth and face. Oh, and severe pain. I thought I had a bad sinus infection or something. Nope. My roots were finally dying, and my gums were filling with infection. I'll spare you all of the details, but after having them capped by another dentist, I thought all was well. Nope. She apparently couldn't get all of the "debris" out when she did the root canal and caps. Another awful infection ensued. I ended up having to go to some dental school (probably Ohio State) to have a procedure done. I went there because this thing cost thousands of dollars and only a thousand there. Yeah, only. They had to slice my gums open to get all of the infection out, and recovery was not fun!
Gum and tooth infections are dangerous
Needless to say, each time I had those infections, I had to take antibiotics. Those infections could have killed me. Now, I know not everyone is going to have this same experience I had, but many people get infections in their teeth and gums. And those infections are dangerous! You have got to take care of your teeth and gums!
You're going to love this giveaway I have, because after my scary story, you really want to go brush, floss, and swish! Don't forget! Dental health affects body health!