If you took a poll, most people would say their dads (or a dad figure in their lives) are the best. Daughters who have had great dads want partners very like their dad; and, likewise, sons want to grow up to be like their dad—awesome and fun. They might not be perfect, but they are always there when you need them, your real-life hero in times of crisis and pain. Most dads would do anything for their children. Dads strive to be something more, so they can provide a better life for their children. They might get tired but they always make time for having fun with their family.
Gift Ideas for Dad 
With all his responsibilities and exhausting tasks, you just want to give him the world as thanks for being there for you. While it's not actually possible to give him the world, there are other things you can give him that he will definitely appreciate. Here are a few gift ideas to give to your dad to make him feel special for his special day.
Luxurious Spirits
While this gift idea for dads is something my own dad wouldn't want since he doesn't drink alcohol, I know there are a lot of dads who would. Dads are busy working around the house or in their businesses, and sometimes these things come with stress. You can give him a classic bottle of scotch to help him wind down. People always seem to be drinking scotch on television, so it must be special! Let dad sit on his armchair with a nice glass of this tasty spirit. If you want to make it more relaxing and fancy for him, prepare a selection of pub mix or cheeses that pair well with whatever he drinks.
Grooming Kit
I'm sure that if you follow my blog, you know my husband passed away almost 6 years ago. One funny thing he always used to say to the kids was, "You're sure lucky to have such a good-looking dad." Well, no matter how good-looking your dad is, he needs to be neatly groomed, right? Scruffy dads just don't make you look good! Okay, I'm kidding, but a nice grooming kit will help any dad's image.
If you see him settling for a cheap razor he found at a grocery store, a good gift idea for your dad is a good grooming set. That way he won't accidentally cut himself trying to get a decent shave. You can go for a multi-grooming kit and a precision trimmer that comes with various accessories—your dad will thank you for it!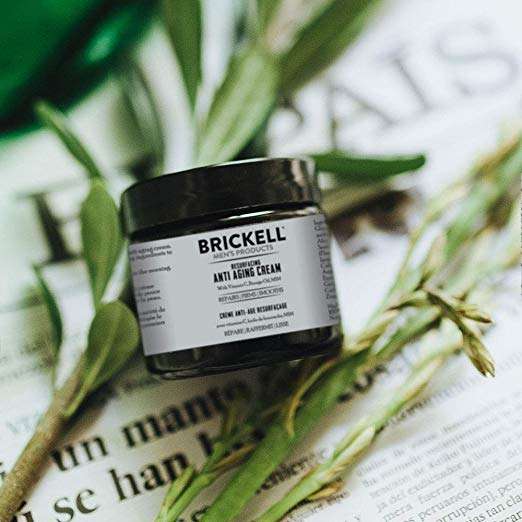 Anti Aging Cream
No one wants to look old, even your dad—despite your best efforts to tell him he's the best-looking dad ever. Your dad might not even mention it or think about it, but he's probably as conscious as your mom in terms of appearance. This gift idea for dad is to get him an organic anti aging cream; it'll make his face feel smoother and younger! You know your dad best. If he'd be offended and think you think he's getting old, skip this one!
Tools
Admit it; whenever you've had plumbing problems or got locked out of the house, you always reach out to your dad for help. Instead of asking Dad to smash the knob or the door or even break a window to get into the house, give him a set of lock picks. Another thing that is good about lock picks is that they're a good teaching tool for dad to use with his kids. Teaching your kids about home security is important.
If your dad works on a certain type of machine or even cars, a good gift idea for your dad is specialized tools. Your dad will appreciate it. H won't have to improvise thanks to you!
Sports Equipment
Many dads have a sport that they are passionate about. If your dad is, why not get him some new sport equipment to make his game play smooth? You can buy him a change of strings or grip tape if he's into tennis. Get him a new pair of shoes if he plays basketball. A roll of KT tape can also come in handy too. Sometimes dads overdo it!
With these gift ideas, your dad's special day will surely be the best.