Getting a new dog is such a fun and exciting experience! It's probably one of the best decisions you'll ever make in your life. An animal companion brings joy, love, and life into your home. However, it is not always going to be sunshine and rainbows in those first few months. Dogs, especially puppies, can be a handful. They require constant supervision, training, and care to grow healthy and well-disciplined.
How to Make Your New Dog Feel Welcome
Just like people, dogs need to feel comfortable in their environment. They want to receive lots of love and affection from their family. If you're bringing a new pup (young or old!) home soon, here's how you can get your dog settled, so he feels comfortable and welcome in his new home.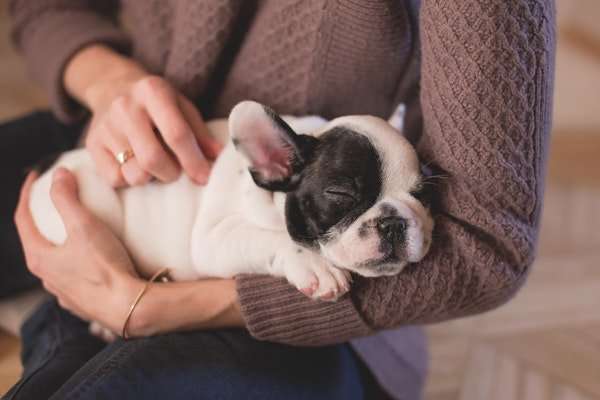 Preparing to make your new dog feel welcome
The first thing you need to be sure of before your new dog comes home is to know whether you and your family are ready for the additional family member. Everyone must be on the same page on this because raising a dog requires a lot of care and discipline. Plus, accidents and messes can happen when you own one.
Everyone in the family should be willing and prepared to deal with all the responsibilities of raising a pet. Once you're sure everyone is happy and excited for the new dog, you can finally start getting ready.
Read all about raising dogs, and talk to a vet or dog expert.

There are lots of books and online guides and articles to find on the topic. Although they can be like people, dogs are drastically different from humans. Knowing everything you can about them and how to raise them can help you be more prepared to meet your pet's needs and handle any situation.

Learn how to train a dog.

This is one of the most crucial skills you need to know before you take your pup home. Dogs, when left untrained, can be unruly at best and aggressive at worst. Proper training will help them grow to be well-adjusted and healthy adults.

Prepare the essential pet supplies to make your new dog feel welcome.

You'll need dog food, bowls, toys, grooming tools, training kits, and lots of delicious healthy treats , like bully sticks, cow ears, and pet jerky. If you're getting a puppy, a playpen or crate is necessary to confine him in one area so you can keep an eye on him better. This will prevent him from causing any mischief when you're not at home.

Finally, setup a comfortable space for your dog at home.

In order for your new dog to feel welcome, she'll need some place where she won't be disturbed, yet she's not cut off from the rest of the family.
Getting your pup settled at home
One of the best things about dogs is their ability to quickly adapt to their environment. Dogs who have gone through abuse in the past will likely require more attention to help them get settled, but even with all the suffering they've gone through, they are able to bounce back to their natural happy and positive state with constant love and care. That said, here are the things you need to do to help your dog get settled and make them feel welcome at home.
Let them explore outside and inside the house.

Take him on a supervised tour on a leash around the property, and let him sniff around the yard to get familiar with his new home. Take him to his assigned potty spot, and give him a treat as a reward for going there.

Have her meet the whole family, one at a time.

Too much stimuli and too many strangers can overwhelm dogs, so unless she's met the whole family before, just slowly introduce everyone until she gets comfortable. The family can give the dog a treat when they're introduced, so she can associate everyone with something she likes. This will definitely make your new dog feel welcome in her new home.

Give your new pup a tour around the house, on leash, of course.

Just like what you did outside, let your pup get familiar with their environment. If she touches or grabs something she shouldn't, tell her, "Leave it!" Afterward, give her a reward, or offer her one of her toys when she does so.

Take little Fido to his spot.

Her spot can be a bed in a corner, a homey kennel, or her very own room in the house. Reward her with a treat for going there. This will teach her that that is her personal space.

Establish a routine.

Without a routine, a small pup can grow to be a insecure, unruly, aggressive, or all these things. Together with your family, you must set a routine for your new puppy. This includes going for a walk, eating, pottying, playing, sleeping, and training.

Give him lots of love and attention.

Dogs respond well to positive reinforcement. If you treat them with love and kindness, they won't hesitate to return your affection tenfold.
Final Word
There are tons of reasons dogs are called man's best friend. For one, they're extremely generous with their love and affection. And they won't hesitate to show it to their owners through kisses, cuddles, wags, and smiles.
Their energy and positivity are so infectious that most people can't resist them. Their cuteness and cuddliness make them the perfect hugging and napping partners. Most of all, their loyalty to their people is always an inspiration. With everything they offer and their willingness give to their humans, it's only right that people reciprocate with proper attention, care, love, and affection.