If you love turning your home into a cozy winter wonderland every December, you know how important it is to choose the perfect Christmas tree to accent your theme. Whether you prefer to have a live tree or an artificial one, choosing the right size, shape and color are crucial for creating a cozy Christmas haven. Here are four questions you should ask yourself before choosing a tree so you can select the perfect one.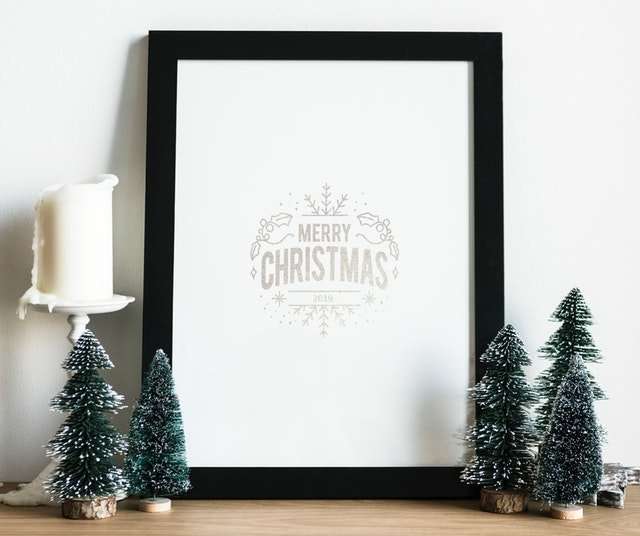 Do You Prefer a Live or Artificial Tree?
There are two types of Christmas trees, and it is important to carefully weigh the benefits and disadvantages of each before deciding to purchase one. Live trees have a delightfully fresh scent that fills your home, and because you toss them out after the holiday, they do not take up any storage space. So, it could be the best option if you live in a small house or apartment. They also tend to shed less than artificial Christmas trees. However, this option can be more expensive in the long run because you purchase a new tree every year, and it is sometimes difficult to keep Christmas trees green and alive for the entire season.
In contrast, many artificial trees look the same as live ones but do not require a significant amount of care. They last for years if stored properly, but they do not give off a fresh scent. They also typically shed artificial needles when you put the tree up or take it down, creating a small mess for you to clean up. However, artificial trees are incredibly convenient and make beautiful Christmas focal points for your décor.
If you do choose to use an artificial tree, choosing a realistic one such as a Balsam Hill Christmas tree is important. Read a Balsam Hill review before deciding to purchase the tree so you can make sure the style is perfect for your décor. Reading Balsam Hill reviews is a wonderful way to determine whether or not an artificial tree is the right choice for you.
Which Shape Best Fits Your Space?
There are many different types of Christmas trees, and artificial trees are made to mimic the appearance of live ones. To determine which type of tree is perfect for you, it is important to examine the space you want to place it in. Large, open spaces allow for full, round trees while small spaces may require a tall, slender tree.
What Size Tree Do You Need?
Christmas trees come in all sizes, so choosing one that is the right height for your space is crucial for creating a picturesque holiday room. If you have high, vaulted ceilings, you may want a tall tree that fills the space. For smaller homes, a 6 to an 8-foot tree may be a better choice. You can even choose to go with a smaller tree that measures four feet or less if space is a problem for you.
Which Color Matches Your Décor?
Traditional Christmas trees are green. In recent years, however, numerous other colors have become available to fit all types of décor themes. If you choose to decorate with a non-traditional theme, you have the option to use pick, white, blue or black trees to match your theme if you choose to. White trees are an excellent addition to elegant themes, while pink trees are perfect for fun, whimsical styles. Blue and black trees can also be used creatively to accentuate your Christmas décor.
Choosing the perfect Christmas tree to brighten up your home during the holidays doesn't have to be overwhelming. If you take the time to ask yourself the four questions above, you can easily determine which tree is ideal for your family.