Do you ever feel just not yourself? It's a difficult thing to describe, but, there are times when you can be blissfully ignorant of reality. This feeling can be a welcome respite from the days when life feels uncertain. But, when you're not connected to your body and surrounding environment, you don't have a strong sense of direction or purpose. So, if you feel like you need to connect with your body then here are a few things you can do.
Practice yoga
Yoga is amazing when it comes to getting connected to your body, especially if you've felt disconnected for a long time. Poses such as the child's pose, tree pose, and warrior are particularly good for grounding. Try not to focus too much on the "exercise" component of yoga. Focus more on the mind, body and spirit connection that happens when you slow down. Good yoga practice will help you relax and slow down.
Network Spinal Analysis (NSA)
I'm sure you're wondering , "What is Network spinal analysis?" NSA is a practice where chiropractors will work with the innate self-healing ability of the body. They do this by helping you to connect with your body and your own natural healing energy. The practice of NSA helps facilitate and develop this connection.
In other words, after working with an NSA chiropractor, you should have a better sense of what your body needs. Furthermore,  you will learn how to support your own ongoing wellness. NSA chiropractic can help with conditions such as pain, tension, and other health issues related to stress. It also helps to improve your quality of life. It can be a useful way of working through emotional pain and trauma that may be stored in the body. Some patients have even described feeling a deep emotional releases as a result of an NSA session.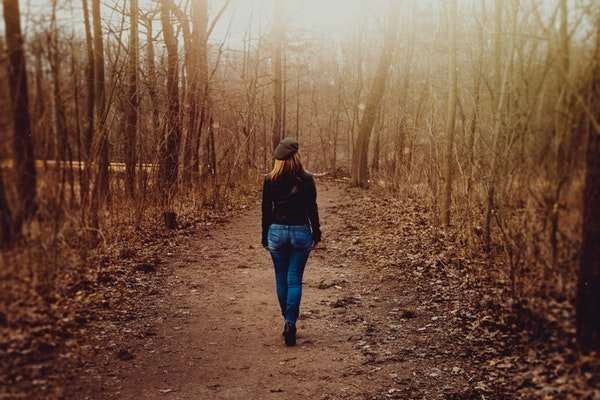 Mindful walking
Another technique that can help you to get present in the moment and feel connected with your body is mindful walking. This is especially helpful for people whose minds usually wander during sitting meditation, so it's essentially walking meditation.
When it's nice out, you could go for a walk or hike, and if you can go barefoot, then it's even better. Or, you can also practice mindful walking indoors by moving around the house or up and down a hallway. As you're walking slowly, be aware of the movement of your feet in every step and keep your focus on the walking itself. When you drift away into other thoughts, practice bringing your focus back to your steps.
Use a weighted blanket or pillow
It might sound odd, but if you are ever feeling overwhelmed and need to feel grounded, then a weighted pillow or blanket is what you need. Studies have shown that weighted blankets can produce a "calming effect" in both kids and adults who suffer from sensory processing disorder, which is described as a "traffic jam" in your brain. The same research also shows that weighted blankets can help to reduce the anxiety that often accompanies the condition. A weighted blanket is a lot like getting a firm but gentle hug. They can also help with stress relief.