Has you summer been extra hot? How are you handling the heat? One way that I handle the heat is to stay in the air conditioning and read! If you are a showbiz lover, I've got a really fun (and strange) book for you. Strange Hollywood has lots of short tidbits showing you the stranger side of Hollywood. Thanks to everyone who entered the giveaway. Congrats, Robin, on your win!
Strange Hollywood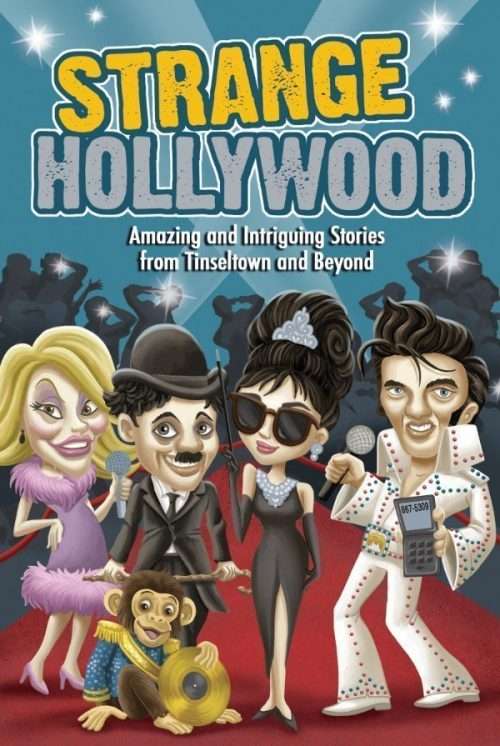 Strange things happen behind the scenes in Strange Hollywood (Portable Press; ISBN: 978-1684126774; $15.99) by the Editors of Portable Press.
Hollywood stars may be accustomed to the limelight, but there are some things they may wish had never seen the light of day. Scandals, stunts gone wrong, off-camera feuds, eccentric lifestyles—it's all here in Strange Hollywood. Dozens of entertaining articles about the world of showbiz will amuse you and make you realize that being a celebrity isn't all it's cracked up to be. This easily portable paperback book is ideal for readers on the go.
My review
If you love reading about people in showbiz, you're going to love Strange Hollywood! This isn't a book where you've got to have a lot of time to read. Pick a page, any page! You'll find out some pretty weird things about your favorite (or not at all favorite) actors, writers, producers, etc. Years ago, I got a sample pack of funny Hallmark cards. One of them said this, "I, for one am glad there are no people like show people. Show people creep me out." Or something like that! It always cracks me up because it's true! If you're in show business, you're a little strange. It just goes with the territory.
There are also some really interesting facts too. Did you know that John Lithgow was almost Dr. Emmett Brown on Back to the Future?! He had to turn the role down because of a prior commitment. I don't think Back to The Future would be the same without Christopher Lloyd! I mean I love John Lithgow and all but just no.
There are so many crazy tidbits in Strange Hollywood! It will definitely keep you entertained, and you can impress your friends with the weird stuff you learn.