In celebration of the in home release of Disney Pixar's TOY STORY 4, I've got some fun TOY STORY 4 activity pages for you and your family! Who is your favorite character from TOY STORY 4? I loved that Bo Peep was in this one! She's been gone a long time, but she's back! Bo Peep is my favorite character in TOY STORY 4 because she is so carefree, strong and independent.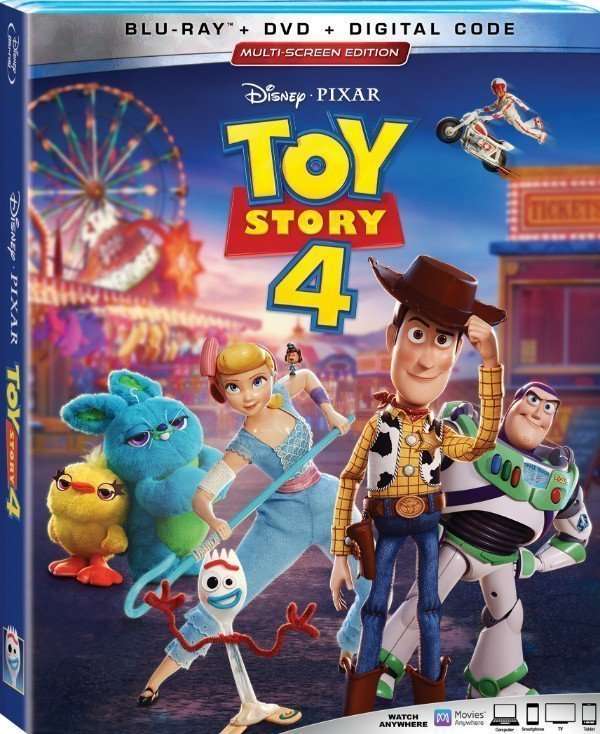 Bo Peep and Toy Story 4
When Woody finds his long lost friend Bo Peep after years apart, she is a brand new toy. That is, she's reinvented herself. I'm sure you remember that Bo and her sheep were on Andy's sister Molly's lamp when she was a baby. When Molly grew up, her lamp was donated, but rather than just sitting around, Bo gets out there and explores the world around her.
Instead of a side character, Bo is now a main character in TOY STORY 4. Without her help, Woody would have been completely helpless!
Film clip
Here's a cute clip with Bo and Giggle McDimples.
About Toy Story 4
Woody has always been confident about his place in the world, and that his priority is taking care of his kid, whether that's Andy or Bonnie. So when Bonnie's beloved new craft-project-turned-toy, Forky, declares himself as "trash" and not a toy, Woody takes it upon himself to show Forky why he should embrace being a toy.
But when Bonnie takes the whole gang on her family's road trip excursion, Woody ends up on an unexpected detour that includes a reunion with his long-lost friend Bo Peep. After years of being on her own, Bo's adventurous spirit and life on the road belie her delicate porcelain exterior. As Woody and Bo realize they're worlds apart when it comes to life as a toy, they soon come to find that's the least of their worries.
When the trailer for the movie first came out, I did a trailer reaction and breakdown that you can go watch here.
Toy Story 4 Activity Pages
Play "Car Ride" Bingo with these 4 Bingo cards! Print them out on card stock and laminate them to use over and over!
This snack mix is inspired by Duke Caboom! Make some to eat while you watch the movie!
Who loves Forky? We all do, right? Here's a cute stencil, so you can carve Forky on your pumpkin this fall! Just click on the picture, and you can print out the stencil.
Get more games and coloring pages here: Coloring Pages Post.
Follow Toy Story
Facebook: https://www.facebook.com/PixarToyStory/
Twitter: https://twitter.com/toystory
Instagram: https://www.instagram.com/ToyStory/
#ToyStory4
Thanks to all of you who entered the giveaway! The winners were LeAnn Harbert & Victoria Barbour. Congratulations!