Choosing the right hotel for your romantic weekend in New York City can be fun but also a little bit overwhelming. If you're planning to celebrate an anniversary or another special event with your favorite person, you want to stay in a quality hotel that helps you reconnect. Here's why the Westgate New York Grand Central Hotel is the right place for you and your love to have a romantic stay.
Where To Find It
The Westgate NYC hotel is situated in a perfect location in Manhattan, near some of the top attractions of New York City. You'll find the hotel on 42nd Street in Midtown Manhattan, close to the east side of this busy island. The high-rise hotel offers visitors a perfect spot to see the iconic skyline of the city and a convenient location to gaze at the gorgeous Hudson River and the New York City lights at night.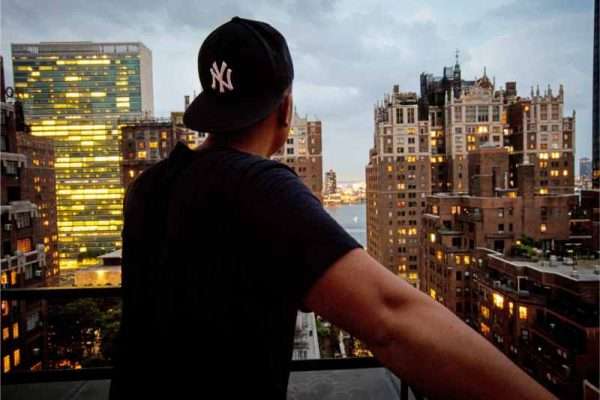 Parking and Logistics
If you're coming into the city by car, it's nearly impossible finding a parking spot close to your hotel. Luckily, at the Westgate NYC, you get the ease and convenience of valet parking during your stay. This way, your car is close if you need to venture out of the city and you don't have to worry about driving around the city to find a spot.
Lobby and Building Facts
Romance can flourish in this beautiful building because of its historical setting. The location of this hotel, where: Westgate New York, is a place that is part of the story of New York City. During the 1930s in the early 20th century, this building was part of a greater complex called Tudor City. You and your significant other can relive the grandeur of this time period by strolling through the lobby and walking around the neighborhood.
Rooms and Romance at the Westgate New York Grand Central Hotel
Couples can also reconnect and bond during their stay in the beautiful rooms and suites at the hotel. Rooms are spacious and luxurious, with comfortable Serenity beds, modern décor, flat-screen televisions, and a quiet oasis away from the hustle and bustle from the busy streets down below. Guests can also try some of the special packages around holiday times, such as Valentine's Day, to bring even more romance into their stay.
Staying Fit
Once you venture out of your room, couples can experience working out together at the hotel's fitness center. You and your spouse can enjoy some cardio together on some of the treadmills and other machines. Or, work out your muscles with the collection of free weights offered in the center. The hotel overview of other amenities includes fast Wi-Fi, laundry services, and a business center.
Eating at the Westgate New York Grand Central Hotel
Breakfast is offered daily in the lobby area from 7 to 11 AM. It's served buffet-style with a variety of hot options, cereals, and pastries. You and your special someone can also sip some adult beverages in the lobby or in your room from the hotel's Tudor City Marketplace & Tavern. Sandwiches and other grab and go items are also offered for a fee.
Checking Out the City
New York City is a great spot to fall in love again, and there are plenty of romantic attractions within walking distance of the hotel. Reserve some tickets at a Broadway theater nearby down the other end of 42nd Street for a memorable night. Tour the iconic Chrysler Building to get a taste of the old New York. Schedule a sunset cruise along the river and celebrate your love. Or, find your favorite cuisine in one of the numerous restaurant options for a candlelit dinner.
Things To Love
Besides the amazing location, the Westgate New York Grand Central Hotel has many other features that couples love and can enjoy. Guests here can upgrade their room to a gorgeous balcony suite and dine with the legendary New York City skyline as a backdrop. Couples also love the personalized service offered from the professional hotel staff, which gives your special celebration even more meaning.
Rekindle the flame in your relationship by choosing a New York City romantic vacation. If you want to get the most value out of your money, it's important to carefully choose the right hotel that offers the perfect mix of service, atmosphere, and convenience. Staying at the Westgate New York Grand Central Hotel can help you elevate your romantic experience with a gorgeous setting in this incredible city.