If your home isn't conducive to a stress-free lifestyle, then you might want to make some changes. After all, this should be your haven from the pressures of the outside world, so you do need somewhere to de-stress at home and relax. You would forever be living with stress otherwise, and that, as you know, is not an attractive proposition at all.
De-Stress At Home With These Essential Changes
So, check out the following tips. With a few small (and occasionally) large adjustments at home, you will be able to come home each day, take the weight off your tired mind a little, and enjoy an environment that is purpose-built for relaxation purposes.
Ensure your home is warm and toasty
Unless you're an Eskimo or a penguin (we are assuming you are neither), you won't be able to de-stress properly if your home is a little on the chilly side. Ensuring your home is warm and toasty is a must then, as you will then be able to relax without having to wrap yourself in layers and layers of clothing and blankets.
So, the first thing you need to do is check for any problem areas in your home. If there are any nasty drafts coming into your property, perhaps through your door or window frames, then you should seal them with caulk or replace them entirely. You might even consider investing in new windows, as something double or even triple-glazed is guaranteed to stop any heat escaping from your property.
Then check your AC unit. You don't need to know who invented it and why (although the story in the link is pretty interesting), but you do need to make sure it works. According to experts, an average AC unit will last for 10-15 years, so if you have had yours for longer, and if it is showing signs of disrepair, then now might be the time to consider replacing it.
And finally, consider insulating your home. We have already alluded to this with our suggestion on replacing your windows, but there are other ways to insulate your home, including the addition of a loft and basement conversion (check the linked article). So, if you have the time and money to renovate, then do so. You will then be able to enjoy a warmer home, as you won't lose any of your precious heat through your floors or ceiling. Oh, and you won't be forced into stress due to an increased heating bill either, as you shouldn't need to turn your thermostat to the max in an effort to keep warm, especially during the colder weather.
Create your own space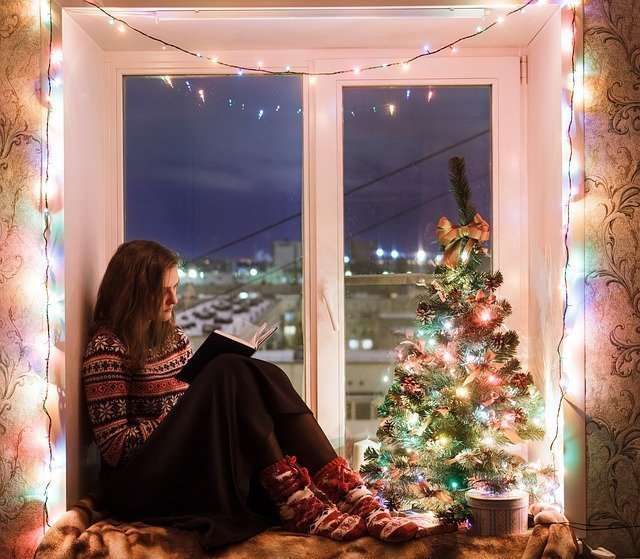 Especially for those of you living with families or housemates, you might struggle to de-stress properly if you're forever surrounded by the hustle and bustle of others. Finding a place in your home to call your own is a must then, so if your living space can accommodate a place for some me-time, then set about creating it.
So, you might repurpose a spare room if you have one. Rather than using it as a space for your laundry or for your household clutter, consider converting it into a space that is designed for you and the hobbies you enjoy. So, you might turn it into an art studio if you enjoy the therapeutic aspects of painting, as you can then engage with your creative side while de-stressing from your life at the same time. Or what about a home gym? Exercise is a good way to reduce a stressed-out mind, so rather than paying an exorbitant price at the local gym, you might want to set up an area fit for purpose at home. There might be a hundred other uses for your spare room that we haven't thought of, so consider how you like to relax, and then make the necessary changes.
And if you don't have a spare room? Well, try and find other places to relax. So, you might be able to set up a relaxing reading nook in your living room or bedroom if you have the space to do so, or you could transform your bathroom into a spa-like area. You might even use your garage space or your conservatory if necessary, especially if these areas of your home are under-utilized by others.
Whatever you do when creating your own space, be sure to remove anything that could stress you out further. So, you might want to look at storage options to alleviate the need for any stressful clutter, and you might also want to paint your personal space in relaxing colors if the current design isn't conducive to a relaxed atmosphere.
Then let people know of your need for space, as they should then (hopefully) respect the opportunities you take for me-time.