With winter around the corner, your attention will turn to wearing extra clothing! Your thoughts will also turn to hot drinks and food, and how daylight will soon be getting shorter. But, have you thought about the things you need to do around your home? In particular, getting it ready for winter?
It's worth remembering that attempting to repair things in winter generally costs more. Plus, it will almost certainly be much colder to carry out any repairs! If you aren't sure or can't remember what things you need to do or check, this blog post is for you! Keep reading to learn more about how you can get your home ready for winter (and save money).
Get your home ready for winter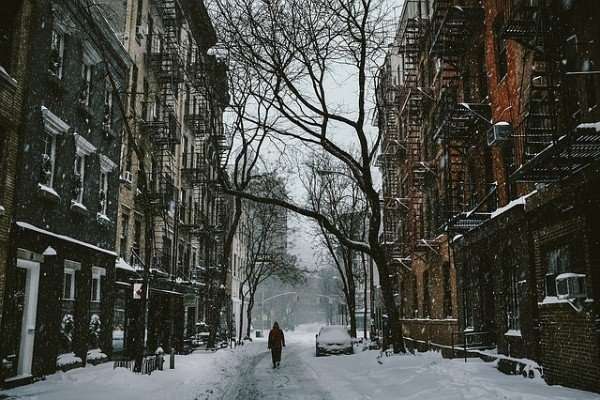 1. Check for roof leaks
The thing about winter is that it rains (and sometimes snows) a lot. What you don't want to worry about is a leaky roof – or worse, one that could collapse!
Check the exterior of your roof. Are there any missing roof tiles? Damaged chimneys? If the answer to either question is yes, get some roofing companies to quote for the repair work.
2. Insulate any exterior water pipes
You will likely have some exterior water pipes, such as for outside taps. When temperatures drop below freezing, so will the water that flows within them.
If you don't want to experience exploding pipe syndrome, make sure you insulate them. It will only take a few minutes of your time and not cost much at all.
3. Clear any debris from drains and gutters
When it starts to rain a lot, all that water needs to go somewhere. With that thought in mind, inspect your drains and gutters. Are they clear, or do they appear clogged up with leaves, dirt, and debris?
If going up on a ladder isn't for you, have a professional come over to clear your gutters for you.
4. Have your heating system inspected
Most people will crank up their heating systems when the temperature starts to drop. Is yours up to scratch, or does it only make lots of strange noises and not heat your home at all?
Even if your heating system works as expected, to get your home ready for winter, you should still get it inspected by an engineer.
5. Get your chimney cleaned
If you're lucky enough to have a log burner in your home, you will doubtless be looking forward to winter! Before you need to use your log burner, it's best to have the chimney cleaned.
That way, you won't have to worry about creosote caking up the inside of your chimney and being a potential fire risk!
6. Stock up on emergency supplies
While it's rare when it happens, having a power cut or getting snowed in can be a worrying time. Be sure to prepare for such events by stocking up on emergency supplies.
Examples include canned or long-life food, bottles of water, candles, and matches. Be sure to have some LED flashlights in your home, along with a stock of spare batteries.