The thought of remodeling your Montgomery bathroom is one that can bring excitement. You've been browsing pictures online and scouring magazines for inspiration. You may have even found a few ideas that you love. While a remodel can give you the bathroom of your dreams, there's a lot involved in the process. Here are a few things you might not know.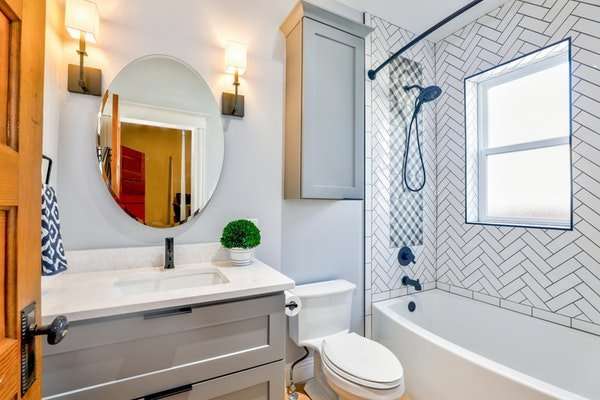 Bathrooms Can Cost More Than Anticipated
The average cost of a bathroom remodel is just over $10,000. It's possible to do a remodel for as little as $3,500, but this is generally the cost for minor upgrades in a small bathroom. Bigger projects in larger bathrooms can cost more than $25,000.
Before you begin your bathroom remodel, you need to create a budget. Figuring out how much you can spend will allow you to determine what you can spend on fixtures, flooring, lighting, and more. It's also important that part of your budget be devoted to emergencies. This will allow you to have money in case you need additional materials or something unforeseen occurs.
Outlet Placement is Important
As part of your planning process, you should consider outlet placement. One of the last things you want after creating your perfect bathroom is to realize that it's not functional. You don't want to have to reach across a double sink to plug in a hairdryer or have to plug an electric razor way out of reach. Make sure you consider your electrical needs during the planning process.
You May Need to Upgrade Plumbing or Wiring
If your home is on the older side, there is a chance that your plumbing and wiring may be outdated. In such cases, they may need to be upgraded. Updating plumbing can give you pipes that are both durable and that are less likely to corrode. Redoing your plumbing can also provide you with the added benefit of freeing up the design. You have more flexibility when it comes to where you can place your sink, toilet, and tub.
When it comes to electrical upgrades Montgomery, your electrical needs may be greater for your new bathroom. You may need additional outlets. Your fuse box may not be able to handle the increased demand for power and therefore may need to be upgraded. Old wiring may also be out of code. Upgrading your electrical wiring for your new bathroom will help to ensure that you have the power you need and that your home is up to current local codes.
You Need Proper Ventilation
Ventilation is something that tends to fall to the bottom of the list of priorities but it's one of the most important things. Without proper ventilation, moisture can build up in the bathroom. This can lead to several serious issues, including the growth of mold and mildew. Moisture can ruin the ceiling and walls. All of the work put into your bathroom can quickly be destroyed.
When planning your bathroom remodel, the ventilation system should be near the top of your priority list. Newer fans are much more effective and much quieter than older styles. When you turn it on, you barely hear it. You can install a vent fan that works on a timer so that you don't have to worry about coming back to shut it off later. There are also types of bathroom vents that function with motion detection.
Getting your dream bathroom is possible. It just takes planning ahead of time. While you may be able to DIY some aspects of the project, it can also be beneficial to consult with professionals.