Creating a focal point means your eye will be drawn to that particular space when you enter the room. Typically, the focal point will showcase the room and be the center point for your design choices. However, focal points can vary from room to room, which means you can use varying designs to establish unique environments in every room.
Create a focal point in any room
If you're looking for inspiration, try out these top ideas for focal points now.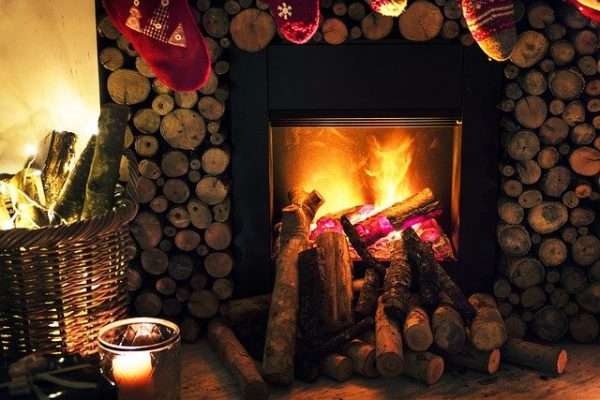 Fireplace
If you have an existing fireplace, it's the ideal element to use as a focal point. Whether you use the fire every day or on special occasions, you can make it the centerpiece of your room. Rustic fireplaces are perfect for creating a cozy feel, so many people prefer to retain original brickwork and surrounds. If so, choose the pieces to adorn your mantelpiece carefully. Adding too much can take away from the fireplace itself.
Alternatively, tiled fireplaces allow you to inject color and patterns into your main focal point, which can be enhanced with other pieces in the room. Of course, wood burners have become increasingly popular in recent years and can make a fabulous focal point in living rooms, dens, and even kitchens.
Ceilings
Despite what many people think, the focal point of your room doesn't have to be at eye level to have a great effect. In fact, focal points should draw the eye to them, so don't feel compelled to have them in an obvious location. By choosing to make your ceiling a focal point, you can create the illusion of space or add height to a room, which means it's a great option in smaller properties.
Adding beams to a ceiling is an effective way to make them a focal point and the material you choose to use will lend itself to the rest of the décor. Natural wood is ideal for a more traditional feel, while treated wood or even exposed steel can create an edgy and contemporary feel.
Furniture
The right statement furniture can be a stunning focal point in any room and it's uniquely versatile too. If you want to revamp your property without intensive redecoration, switching your furniture is a great place to start. In living rooms, a statement couch or chair, like those from Joybird, is the ideal option, while large tables and family seating areas work well in kitchen-diners.
For bedrooms, a custom-made bed is the ultimate focal point. With bespoke bed frames and bedroom furniture. You can use the bed as your main focal point and enhance the effect with matching pieces dotted around your room. With endless opportunities, custom furniture is an effective way of creating a unique focal point in every room.
Choosing the right focal point
A focal point should showcase your room at its best, so be sure to take your time when you're creating the centerpiece of a room. Use the room's dimensions and light sources to determine where its natural focal point is and then enhance it with your interior design choices.