It's easy to overlook your oral health and think of it as being less important than other aspects of keeping your body healthy. For instance, you might avoid going to the dentist. A lot of people do this! Fear of the dentist is actually one of the most common phobias that people will often need to deal with. You might be scared of going to the dentist yourself. If this is the case, that will make you less likely to give your teeth the full attention they require. Simply brushing them twice a day is not enough.
Here are some of the reasons why your oral health is more important than you think and why you need to make sure that you are regularly getting checked out at the dentist.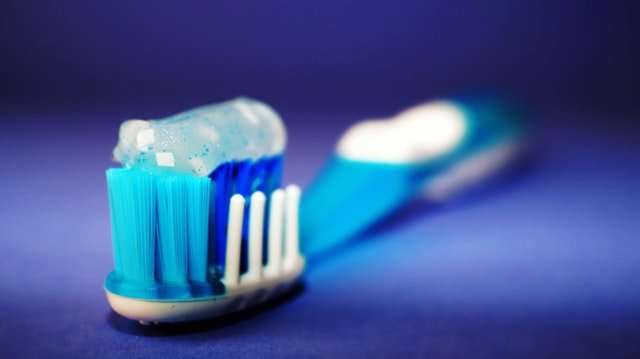 Signs of cancer
One of the most important reasons to continue regular dental checkups is that the dentist always checks for signs of cancer. People often think that dentists are just checking for issues with their teeth. This is not the case. There is always a chance that you could have the first signs of cancer.
Signs of oral cancer can be quite subtle and probably won't be identified by you. As such, it's important to get expert support here. You need to make sure that the problem isn't being overlooked. Remember, an early diagnosis will always lead to the best possible prognosis when it comes to cancer.
One of the most common signs of oral cancer is white patches around the inside of the mouth. Do be aware that this can have a variety of different causes as well. For instance, it's possible that you are biting down on your cheeks in your sleep. This can cause white patches that look quite similar to the type caused by oral cancer.
Gingivitis
You might be wondering about what happens when you don't brush and clean your teeth the right amount. It's quite simple. You will most likely develop an issue known as gingivitis. This problem is caused when plaque builds up around your teeth. It can also harden and eventually trigger acids as well as bacteria. This will impact both your gums and teeth. It can even lead to decay which could develop into tooth loss. This is an issue that you must avoid.
You can do this by brushing your teeth, flossing and using mouthwash. It's worth noting that many people do not know how to brush their teeth the right way. As with most processes, there is a wrong way and a right way to brush your teeth. It's easy to have issues here. One of the best ways to learn how to brush your teeth correctly is to hold up a mirror. This will show you all the areas that you are missing when brushing your teeth.
Be aware that gingivitis is reversible when caught at the right time. Other issues that come after this are not and can lead to serious problems. That's why you need to make sure that you are taking the time to brush your teeth the right way. It's particularly important that young children develop the right oral health habits early on in life.
Bad breath
Bad breath isn't a major health issue. But it can certainly be a problem for social situations. You don't want to put people off with bad breath. A lot of people do suffer from bad breath with many experiencing a medical condition that is commonly known as halitosis. Halitosis causes a highly noticeable odor that will send the message that you are not brushing your teeth enough.
It's important to note that halitosis is not always a sign that you are not practicing good oral hygiene. The reality is that there can be many causes. For instance, you might sleep with your mouth open. If that's the case, then it's far more likely that bacteria is going to build up inside your dry mouth. This can be enough to cause you to suffer from issues with bad breath.
Bad breath can be a sign of underlying health issues. That's another reason seeing your dentist twice a year is so important. Your dentist can help you solve your bad breath or refer you to a specialist if he thinks it's due to an underlying health issue.
Infections
You may also find that you have problems with infections. Infections will cause you immense levels of pain and discomfort. One of the most common areas for infections is your wisdom teeth. Also known as third molars, these teeth are likely to develop infections because they are at the very back of your mouth. As such, they are often missed when you are brushing your teeth.
Before they fully emerge, your third molars are covered by skin flaps. This can let food residue through, and it can get trapped and start to decay. So, while you have to be careful when brushing your teeth, some of the infections are unavoidable. You can deal with infections by getting over the counter medicine or using saltwater. Washing your mouth out with salt water can often be enough to help you cope with an infection.
First impressions
It is important to think about how much your teeth are linked to the first impression you make when you meet new people. Studies have shown that people are far more likely to look at your mouth compared to virtually any other part of your face upon meeting. That's why you need to ensure that you are taking the right steps to keep your teeth looking fantastic. As well as keeping up with your oral health, you can also explore treatments such as teeth whitening for your desired results.
Links to other health trouble
Finally, problems with your teeth can be tied to other issues. One example of this includes teeth grinding. Teeth grinding will lead to your teeth getting damaged over time. However, the process can also cause some rather nasty headaches. These headaches may be quite worrying, but a mouthguard can be a quick solution that will rectify the issue.