Being a mom is a 24-7 job. You are busy! Being a mom means being a homemaker, all-around home manager, and arbitrator of household peace all at the same time. It means putting your children's personal needs first over your own. But should you? Or should you practice effective self-care as a busy mom?
"You cannot pour from an empty cup" is a popular adage that deserves more credit in the context of motherhood. It goes without saying that being a mom may be one of the most beautiful journeys a human being can experience, but it also requires sacrifice, patience, and compromises. When left unaddressed, your commitment can feel draining in the long run and take a toll on your health and responsibilities.
So take time to refresh and re-energize. When it comes to motherhood, self-care should be your most important investment.
Self-care for busy moms
Here are some practical ways that can help you stay on top of your game.
Schedule me time every once in a while
When you're surrounded by kids all day, it's not much to ask for a day of silence and peace just to keep your sanity intact. It's not because you hate your kids. It's because, like any other human being, you get overwhelmed too, no matter how personally fulfilling your job can be.
So take a day off for yourself every month or two. Make sure your spouse knows about this so you can work around your schedules and have someone take care of things while you're out.
Whether that means getting a full relaxing day at the salon or catching up for friends, know that it's a reward well deserved.
Get some retail therapy
It's hard not to miss the exhilarating feeling of refreshing your wardrobe, trying on new outfits with friends, and keeping up with the latest fashion trends. Because of everything that you need to do as a busy mom, your old hobbies, like shopping, get left out. But that doesn't mean you can't treat yourself to some self-care shopping from time to time.
Set a shopping day to go on a retail therapy trip even if it's only for an hour or so. There's never a bad time to get the latest pieces and update your wardrobe. If going to the mall is not up your alley, you can always shop online and even take advantage of rebates or cash-back deals. Take the kids to a babysitter, and spend the day browsing for your favorites online.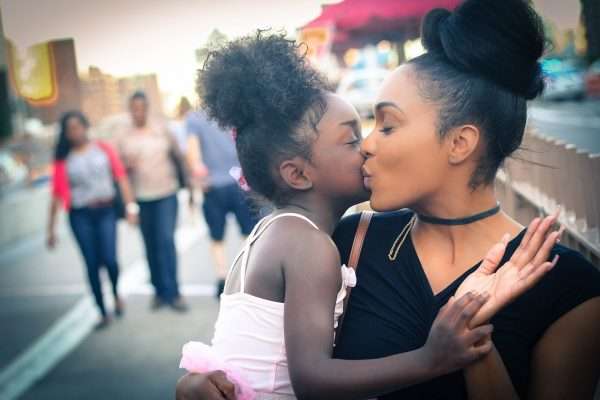 Pursue a side hobby
Have you ever regretted not pursuing your passions and hobbies when you didn't have all these responsibilities? It's a sentiment that's more universal in the motherhood department than you think. The worst thing about this is that it really doesn't just go away. You have to either accept it or do something about it.
Luckily, the internet has afforded many moms the opportunity to chase after whatever it is they've kept on hold for themselves for a while.
Hobbies like baking pastries and goods, starting a business selling retail clothing, and even learning a new language can now be done in the comfort of your home. The best thing about these hobbies is that you can do them at virtually little to no cost. You just need to be skilled in managing your time so you can keep a balance between the things you need to do and the things you want to do. Make sure this isn't something that would be adding to your stress rather than effectively relieving your stress as a self-care tool in your busy mom life.
Practice a habit of gratitude
Sometimes, the daily stresses of life can weigh you down to the point of exhaustion. When this happens, it gets hard to be appreciative of things you're normally thankful for. Don't let the bad days dull your perspective on life. Instead, find simple ways to remind yourself of the good things.
Meditation is a great way to keep grounded. By spending just 15 minutes a day listening to your thoughts, you can gain the benefits of reduced stress, enhanced self-awareness, and general feelings of gratitude.
You can also start journaling. Writing down your thoughts is a good way to articulate the things that worry you. Make it a habit to pen down the things you are grateful for as well to safeguard a mind-set of positive thinking.
The bottom line
Practicing self-care when you're a mom does not mean neglecting your responsibilities as a mother. If anything, it's a testament to your dedication to being the best version of yourself, so you can give fully from an inner well that brims with love.