The world of fashion is a fast-moving one. In the past decade, we've gone from updating our wardrobes every season to doing so all year round. On average, most clothing retailers now change their inventory every 6 weeks.
However, for eyewear firms, moving as fast as the core fashion industry does is tricky. In relative terms, their products are more expensive to produce. So, they cannot afford to be constantly refreshing their entire inventory.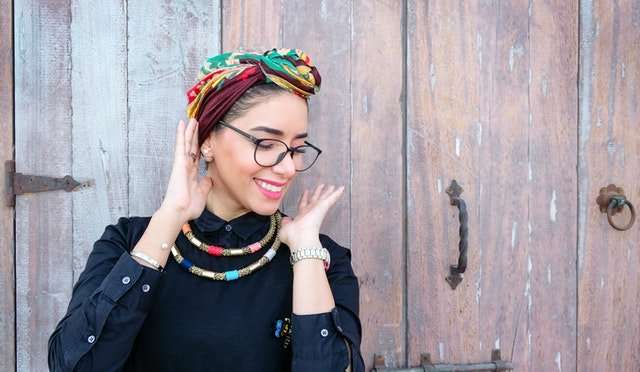 Retro glasses now form the core of many retailer's eyewear stock
Fortunately, many of them have found a way to get around this issue. A way to do both. They have introduced a retro frames category (see EyeBuyDirect). Those frames continue to be available regardless of what is going on in the rest of the fashion industry. They do this with another line of modern frames, which they update a few times a year.
This has turned out to be a genius move. Classics frames like Wayfarers, Browlines, Aviators and the round specs that John Lennon wore are all very popular with consumers.
Retro frames have a timeless quality
The classics never completely go out of fashion. Most people look good while wearing them.
Take Aviators as an example. Since they were introduced by Bausch & Lomb, in 1936, they have become popular with many different groups in society. Because they were designed with the needs of pilots in mind, aviators were the first to wear them. During WWII the army started to wear them too. Then it was the turn of the sporting fraternity.
Then the 80s rolled around, and pop stars like Slash and George Michael started to wear them. Plus, of course, Tom Cruise wore them in Top Gun. Suddenly they went mainstream and have remained popular ever since. Nowadays, you will see people of all ages wearing them.
Retro frames look good with most styles of clothing
Classic frames tend to work well almost regardless of what you choose to wear with them. Take browline glasses as an example. Who would have thought that these studious glasses would have looked just as good on Coach Vince Lombardi as they did on Bruce Willis in Moonlighting?
The chance to make money from retro glasses and vintage clothing
It is not just retro glasses that people like. They are also into vintage clothing so much so that there is a growing group of investors who are getting involved in the retro gear space.
If that idea does not appeal to you, just get into the habit of selling your retro glasses frames and vintage clothing. Doing that is far better than throwing them away. It is good for the planet as well as your pocket. Plus, it gives you the chance to use that cash to buy something new and try a fresh look.