Welcome to the book tour for Not a Fine Gentleman by Donna Hatch! Follow along for book reviews, excerpts, interviews and more!
Not a Fine Gentleman
by Donna Hatch
I received this book free to review; however, all opinions are my own. This post contains affiliate links. If you make a purchase, I may receive compensation at no cost to you.
Print Length: 448 pages
Publisher: Mirror Lake Press LLC (June 18, 2020)
Publication Date: June 18, 2020
Lady Margaret secretly yearns for love, but fate has exchanged wedded bliss for a lie. When she is caught hovering over her cheating husband's dead body, she is instantly doomed to hang for his murder. Without hope for justice, Margaret flees into the night alone.
A cynical Bow Street Constable, Connor Jackson, vows to bring the fugitive Lady Margaret to face the law—but, he doesn't expect sparks to fly between them. Could the strong yet tender lady truly be a killer?
As more suspects—and even more condemning evidence—surface, the less certain Connor is of his duty. He must choose between his growing feelings for Lady Margaret and the demands of justice. Will the truth tear them apart or set them free to find love?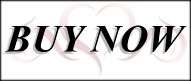 Read The Rogue Hearts Series:
About the author
Donna Hatch is the author of the best-selling "Rogue Hearts Series," and a winner of writing awards such as The Golden Quill and the International Digital Award. A hopeless romantic and adventurer at heart, she discovered her writing passion at the tender age of 8 and has been listening to those voices ever since.
She has become a sought-after workshop presenter, and also juggles freelance editing, multiple volunteer positions, and most of all, her six children (seven, counting her husband). A native of Arizona who recently transplanted to the Pacific Northwest, she and her husband of over twenty years are living proof that there really is a happily ever after.
Praise for Donna Hatch
"Donna Hatch is one of the masters of clean romance with electric tension and smokin' hot kisses." ~ Reading is My Super Power Reviews
"Written with heart and depth, Donna Hatch's books are absolute must-reads for any fan of swoon-worthy historical romance."  ~ Sarah M. Eden, USA Today best-selling historical romance author  
My review of Not a Fine Gentleman
Regency romance has been one of my favorite genres since junior high. I remember reading a few of them during my early teens, but then I got away from them when the Janette Oke "boom" began. There's only so much time in a day, especially when you're in high school! But in the past several years, I've gotten back into this genre and have found many more Regency books to love. Not a Fine Gentleman is the latest to join my list. I haven't read the others in the series, but this can easily be read as a standalone.
Not a Fine Gentleman is what I call a steamy clean romance book. There is no sex and no closed door scenes. However, t does have some very passionate kissing scenes, and Connor does confess to Lady Margaret that his past included love affairs. I'm just throwing that out there in case that type of thing bothers you.
I loved that there is an exciting mystery in Not a Fine Gentleman. As you can see from the book's synopsis, Lady Margaret's husband is murdered, and she is accused of the crime. She knows how the courts work and that her husband has friends in high places. So, she makes a run for it! I think I would have done the same. So, there's this mysterious thread that runs throughout the book. For a time, Connor isn't sure if Lady Margaret is lying to him about the murder because he sees no other alternative. It's fun following the clues and figuring out who the real culprit is.
As I've said, I love the time period in which this takes place. The setting is also a plus for me as the story doesn't take place in just one location. Connor and Lady Margaret are both strong-willed characters, and they're very well-developed. They both grow throughout the book, so that makes them seem more believable. I love the side characters in the story and not just Margaret's family. I won't tell you who they are because I wouldn't want to spoil anything for you!
Not a Fine Gentleman is a highly enjoyable read, and I recommend it to those of you who enjoy exciting romance books.

Donna's Top 10 Favorite Things to do in the Summer
Go for long walks with a friend
Have a tea party
Go to the beach
Build sandcastles
Watch the sunset
Visit gardens
Make ice cream
Hike with my family
Play miniature golf
Read a good book
(Actually, I love doing most of these in the winter, too.)
Character Casting
For Connor Zac Efron
For Margaret Lily Elise
Interview with Donna Hatch
Tell us about your writing – What genre do you prefer to write? What books, stories, other publications that you've written are your personal favorites? Anything new coming up?
I love Historical Romance, especially the Regency, and fantasy. I don't have a favorite publication; all of them are my babies. I just started the rough draft of a new Halloween story, and I'm plotting book 6 of the Rogue Hearts Series.
What about you as a person? What do you do to relax? Favorite movies or TV shows? Hobbies?
I love to sing and dance–especially ballroom and swing. I also love going for walks and hikes, and I enjoy swimming. Favorite movies is a hard question because I love so many. I adore old movies, especially musicals such as Singing in the Rain, The Sound of Music, The Harvey Girls, etc. I also love period movies such as North and South, Wives and Daughters, and all the Austen adaptations. For modern movies, I enjoy the Marvel Movies, and Disney–I'm a sucker for a princess movie.
What gets your creative juices going? Do you write to music, and do you want to share your playlist?
I like to have new age piano music playing when I write, and I also have a Regency station that I like.
"All writers must have cats, especially if they write fantasy or speculative fiction." Do you have a stand on this one? Any cute pictures of your kitty or other pet?
I agree. Cats are amazing creatures. I have two adult cats and a kitten.
What organizations do you recommend for those wanting to become writers? Any advice you'd like to share about writing?
Joining an organization is one of the best things a new writer can do. There are several good ones that are national, but I also suggest looking for a local writers group. The best advice I can give is to be humble. Don't be so stuck on your own work that you don't see room for improvement. Every author needs improvement.