Welcome to my stop on the Great Escapes Virtual Book Tour for All That Shines (Glitter Bay Mysteries) by Diane Bator. Stop by each blog on the tour for interviews, guest posts, spotlights, reviews and more!
All That Shines (Glitter Bay Mysteries)
by Diane Bator
This post contains affiliate links. If you make a purchase, I may receive compensation at no cost to you.
All That Shines (Glitter Bay Mysteries)
Cozy Mystery
2nd in Series
Publisher: BWL Publishing Inc. (March 1, 2021)
Print Length: 250 pages
When Sage Miller's sister Laken decides to host a fashion show as a grand opening for the new location of Vintage Sage, she's not amused. Even less so when she discovers her sister hired a Hollywood fashion designer to help. Not only does the designer show up in the middle of renovations, but he drags along his protégé.
Then she finds Sebastian Hayward III, dead in her store.
Suddenly it seems half of Los Angeles—all unwelcome guests from Laken's past—appear in Vintage Sage seeking something Sebastian had in his possession. Sage has to deal with renovations, a fashion show, and a murder before she and Laken come unglued.
Character Guest post: Quinn Evans
Hey, everyone. I'm Quinn Evans the star of All That Shines, a new mystery with my friends Sage and Laken Miller. Okay, I'm not the star. That honor belongs to my new bestie Sage, whether she admits to it or not.
I wasn't a huge fan of being dragged from Los Angeles to Glitter Bay by my late boss Sebastian, but sometimes life takes you where you least expect to go, right? My life in Hollywood as an up-and-coming fashion designer was fun, except for Sebastian. While I left some great friends behind, I also binned a persona that I no longer wanted to be associated with.
Then I met Sage and Laken who own the beautiful Vintage Sage boutique. I have to say, there's something to be said for being yanked out of a rut and stuck into a whole new life. For me, it was a blessing! I was a bit wary of Sage for the first few days. She was totally on edge and kept leaving the moment Sebastian and I walked through the door of her shop. Wary or not, something about her fascinated me. When someone shot Sebastian, I saw how she handled his murder with grace. Then I began to notice something else about my new friend.
Sage Miller is one of those amazing people who would rather hang out in the background and do all the work then have people notice her. Not on my watch, sister.
We needed to have a hard talk after Sebastian died. Hard for me, anyway. When I first met the girls, I went by my former name. Hamlet. Don't laugh. I know it's awful. I got beat up for it a lot as a kid. I guess that was why I let Sebastian bully me into sticking with it for so long. Sage and Laken were much more accepting when I told them I was a woman and wanted to be called Quinn.
It seems that when I came out with the truth, it had a bigger effect on Sage than I possibly could've imagined. Bit by bit, she opened her heart and her mind to more options. She even let me glam her up for our big fashion show. Can you believe it? I get it, she's an introvert. I'm trying not to push her too fast, but I'd love for us to have a spa day and get her a total makeover. I mean, her boyfriend Andy was shocked enough to see her in a gown. Can you imagine how he'd react when she walked in wearing something slinky with her gorgeous red hair in curls around her bare shoulders?
And that girl thinks she's got nothing on her supermodel sister. Genetics, darling! Get over it. You're stuck with them.
Anyhow, I hope you check out our adventure in All That Shines. I have a feeling I may stick around for more fun and excitement with the Miller girls. After all, I'm broke and have nowhere else to go, so why not?
Love and kisses,
Quinn
About Diane Bator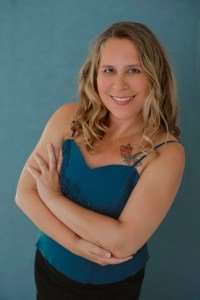 Diane Bator is the author of several mystery novels—and series. She's a member of Crime Writers of Canada, Sisters in Crime Toronto, International Thriller Writers and the Writers Union of Canada. When she's not writing, she works in a small, professional theatre which will one day be subjected to immortality in a whole new series.
Author Links 
Website   http://penspaintsandpaper.com
Blog http://dbator.blogspot.ca/
Twitter https://twitter.com/dibator
Facebook    https://www.facebook.com/pages/Diane-Bator-Author/
Goodreads   https://www.goodreads.com/author/show/7179945.Diane_Bator
Linkedin  https://www.linkedin.com/in/diane-bator-35b63418/
Smashwords https://www.smashwords.com/profile/view/bator
BWL Publishing Inc   http://www.bookswelove.com/authors/bator-diane-mystery/  
Amazon Author Page  https://amzn.to/2OpKbFQ
Fresh Fiction  http://freshfiction.com/author.php?id=40329
BookBub  https://www.bookbub.com/profile/diane-bator
Pinterest   https://www.pinterest.ca/dibator/diane-bator-author/?lp=true
Instagram   https://www.instagram.com/dianerondeaubator/
Purchase Links – Amazon – B&N – Kobo 
Enter the giveaway
All that Shines Tour Participants
March 22 
I'm All About Books – SPOTLIGHT
Maureen's Musings – SPOTLIGHT
March 23
Novels Alive – GUEST POST
Literary Gold – REVIEW
Christy's Cozy Corners – CHARACTER GUEST POST
March 24
Socrates Book Reviews – SPOTLIGHT
Dee-Scoveries – SPOTLIGHT
March 25
Mysteries with Character – GUEST POST
StoreyBook Reviews – CHARACTER GUEST POST
Ascroft, eh? – CHARACTER INTERVIEW
March 26
I Read What You Write  – AUTHOR INTERVIEW
March 27
Ms. Cat's Honest World – REVIEW
A Wytch's Book Review Blog – CHARACTER INTERVIEW
Escape With Dollycas Into A Good Book – AUTHOR INTERVIEW
March 28
Celticlady's Reviews – SPOTLIGHT
Sapphyria's Book Reviews – SPOTLIGHT
Have you signed up to be a Tour Host?
Click Here to Find Details and Sign Up Today!